Switch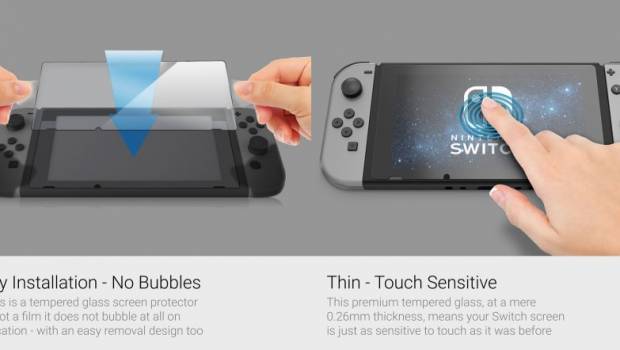 Published on December 17th, 2017 | by James Wright
Nintendo Switch Tempered Glass Screen Protector – Twin Pack Review
Summary: Nintendo Switch Tempered Glass Screen Protector – Twin Pack provides excellent screen protection!
Early in the evolution of smartphones, plastic based screen protectors were all the go that were plagued by numerous issues from insufficient protection, difficult installation and dreaded bubbles. Thankfully since the move to tempered glass screen protectors, this adds additional protection, simplifies the installation and more importantly removes those dreaded bubbles.
As the Nintendo Switch uses similar screen technology to smartphones, it makes perfect sense to install one of these on your new console. Best of this ultra-thin (0.26mm) tempered glass screen provides total coverage of your screen with no reduction of the sensitivity of your touch screen. Unlike other screen protectors it offers a 95% light penetration ratio which allows more of the natural colours and brightness of the screen to come through.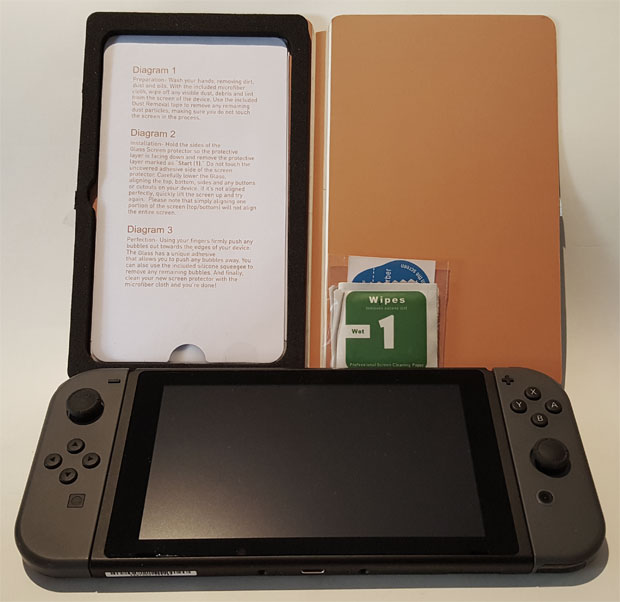 This screen protector is made from high-tension 9H tempered glass that is a chemically reinforced glass to offer the best protection possible. As a result, it protects your screen from scratches, knocks and should the unthinkable happen and you drop your Nintendo Switch, it will prevent the console screen from shattering. Rather, the screen protector takes the full force (hopefully). As a bonus, two screen protectors are included should you need another one.
Installation is also very easy and by removing the protective film on the screen protector, you simply line-up the Nintendo Switch Tempered Glass Screen Protector with the console screen and just lay it down. However before this process you need to clean your screen (items included) and the whole process can be done in just a few minutes. If you're familiar with screen protectors on smartphones, it is the same process, however don't rush! Once installed, you just play your console like normal.
Final Thoughts?
The Nintendo Switch Tempered Glass Screen Protector – Twin Pack is another must have product for your Nintendo Switch that offers an excellent high-tension 9H tempered glass screen protector to ensure that your amazing console's screen is totally protected.
Recommended!
http://www.mobilezap.com.au/search/?s=nintendo+switch