Switch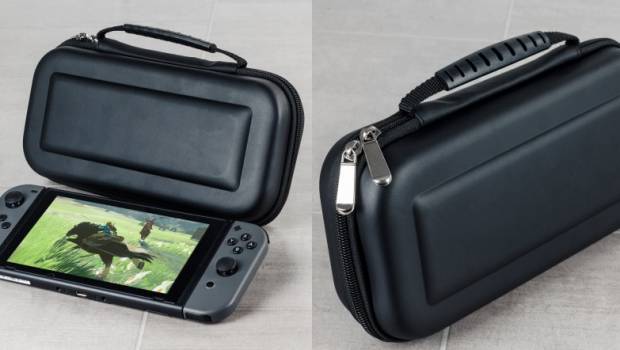 Published on December 17th, 2017 | by James Wright
Nintendo Switch Protective Travel Case Review
Summary: Nintendo Switch Protective Travel Case is good value for its money!
The Nintendo Switch is one of the world's most innovative consoles that successfully delivers not only a home console experience but also a portable one. However in order to protect your Nintendo Switch in transit, a decent case is required which is where the Nintendo Switch Protective Travel Case comes into play.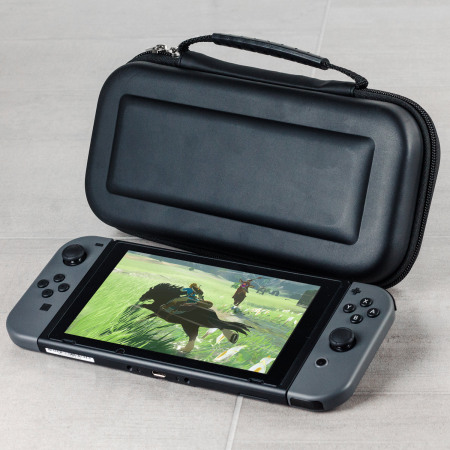 This protective case has been designed to give your Nintendo Switch additional protection, including the screen from scratches and the Joy-Con controllers plus there is additional space for memory cards, game cards and other accessories like power cords. However the first thing we noticed about this product was its design that boasts a relatively tough casing plus a soft interior lining which protects your Switch from scratches.
The outside, although good was not as shiny as the studio photos but nonetheless, it's about protection. Given that, the exterior did look a little scuffed. Furthermore, the Nintendo Switch Protective Travel Case is split into two segments with the console sitting in the top section and the bottom area can be used for accessories like cables or the charger.
In between these two section is a mesh pouch so you can store your cards. Closing the case is done by folding the case and then using one of the two zips. There's even a small carry handle and more importantly, it's quite a small case when closed which is ideal for travelling.
Final Thoughts?
The Nintendo Switch Protective Travel Case is a must have accessory for your new console as not only does it offer some excellent protection on the outside but the soft interior lining inside will ensure that your gaming device won't get scratched.
We also loved the additional storage inside the case which is a must for gamers. All in all, a well-made product designed to give you some additional peace of mind while transporting your Nintendo Switch in the big bad world!
Great Value for money!!!
http://www.mobilezap.com.au/search/?s=nintendo+switch
REVIEW PHOTOS