Games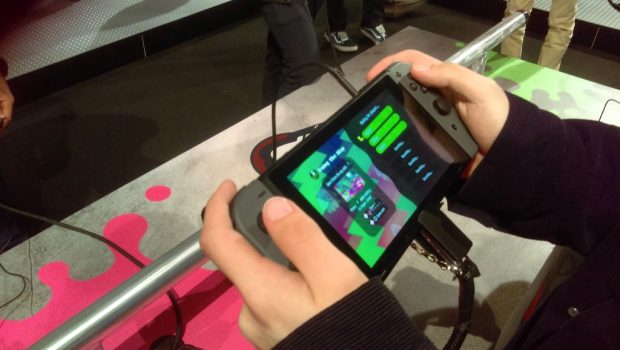 Published on January 14th, 2017 | by Scott Romeyn
Nintendo Switch Media Event in Melbourne – January 14, 2017
There were fun times all around yesterday at the Melbourne Exhibition Centre as Nintendo hosted a once-in-a-lifetime event to play their new console- the Nintendo Switch. The atmosphere was roaring before they even let us through the doors, with dozens of game enthusiasts chatting away with excitement. Welcoming us at the check-in point was a bowl of tasty Nintendo Switch-themed shortbread biscuits, and I helped myself to more than a handful of them on my way in. To my regret, there weren't any left on the way out of the hall.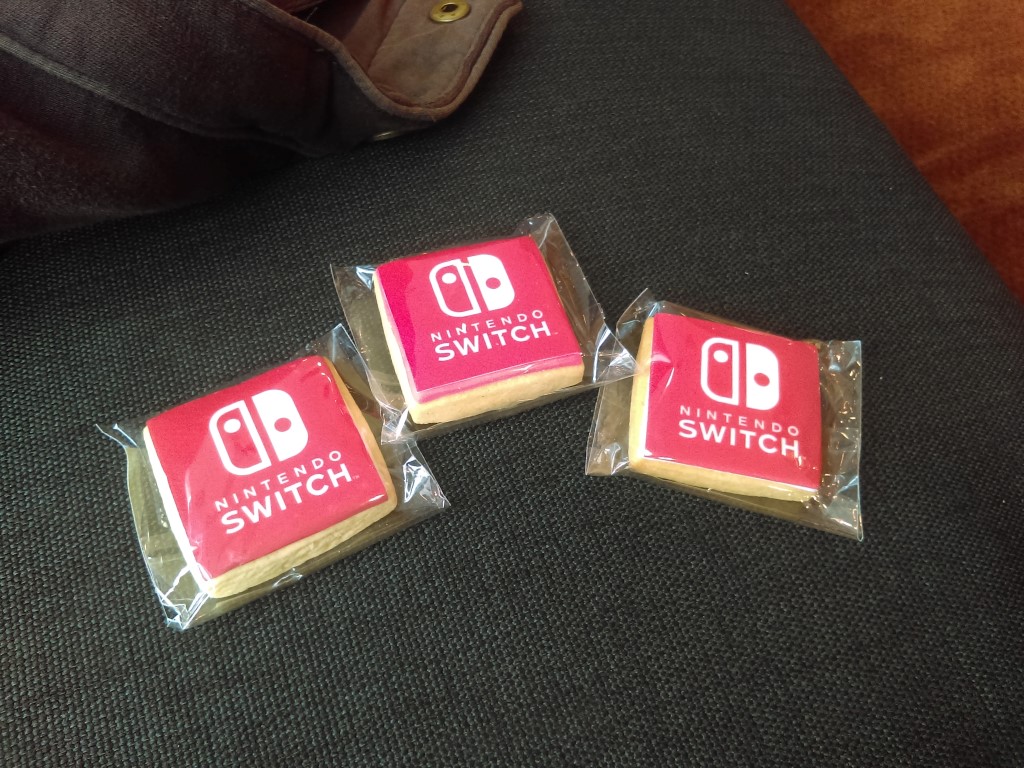 When the time came to enter the hall, we were welcomed before a small stage, and graciously reminded that we were among the first in Australia- no, the southern hemisphere- to play Nintendo's new console, and a quick sizzle reel of all the games we were about to experience in person just behind the stage. Without further ado, we were ushered in through the entrance where we caught our first in-person glimpse of the Nintendo Switch behind a series of glass displays, showing the possible combinations of control layouts.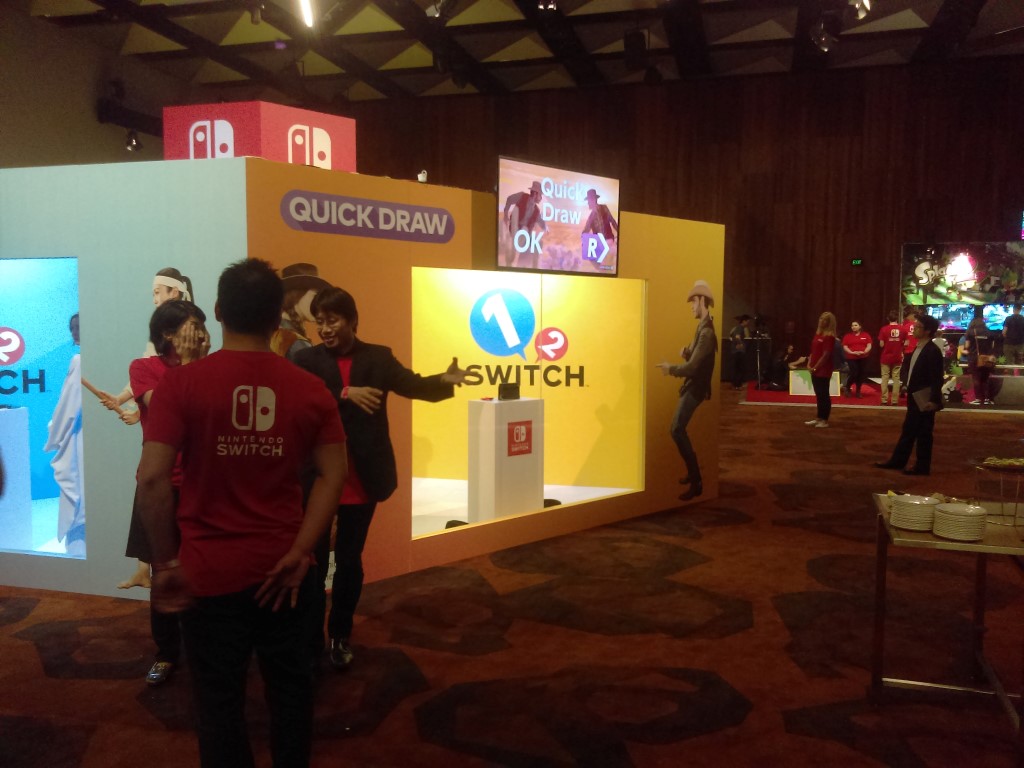 The folks at Nintendo went out of their way to make the event room as fancy as possible, as every major booth had us stepping into the world of their respective games. We stepped into the world of Hyrule to play Zelda, a well-splatted district of Inkopolis for Splatoon 2, and one of the arenas for the new game, Arms. The Snipperclips booth was decorated like an outdoor restaurant, with a "window" view of one of Melbourne's very own streets for the homey feel. They also offered another round of shortbread biscuits (hooray!), this time shaped after the Snipperclips paper-based characters.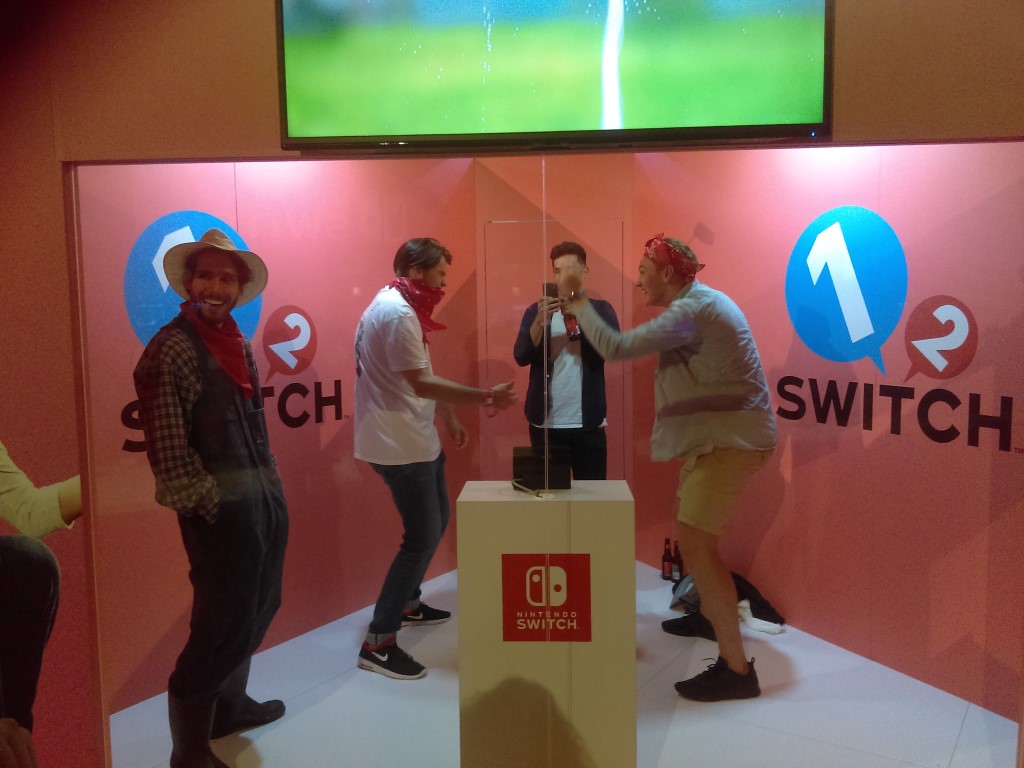 No experience was complete without something a little extra- because without Mario, it's just not a Nintendo thing, is it? One last specialized display had a scene from Super Mario Odyssey's New Donk City, with a photo booth set up just for us! We could wear red hats and mustaches while we posed for the camera. And just when we thought that was all the Mario we'd be treated to- the mustached man himself made an appearance! What a day!
Our hosts offered liberal amounts of food and drink to indulge in as everybody in the hall slowly made their way through each booth, engaging each other in conversation and laughing at the various gestures people were making in the 1-2-Switch booth, right in the center of the hall. With the three hours of game time, we had enough time to play through just about everything- and then take one last stop at Zelda before it was time to leave, but not before being given one last gift- a bag of goodies containing a bunch of Switch-themed merchandise; a comfy hat, a water bottle and some stationery.
My impressions of the Switch so far are overwhelmingly positive. As a home console, it performs great and offers a little extra graphical boost compared to the Wii U. As a handheld console, it's overwhelmingly powerful, and the design is stylish and sleek. The handheld screen is very impressive in comparison to the Wii U's Game Pad, which displayed a compressed standard definition image.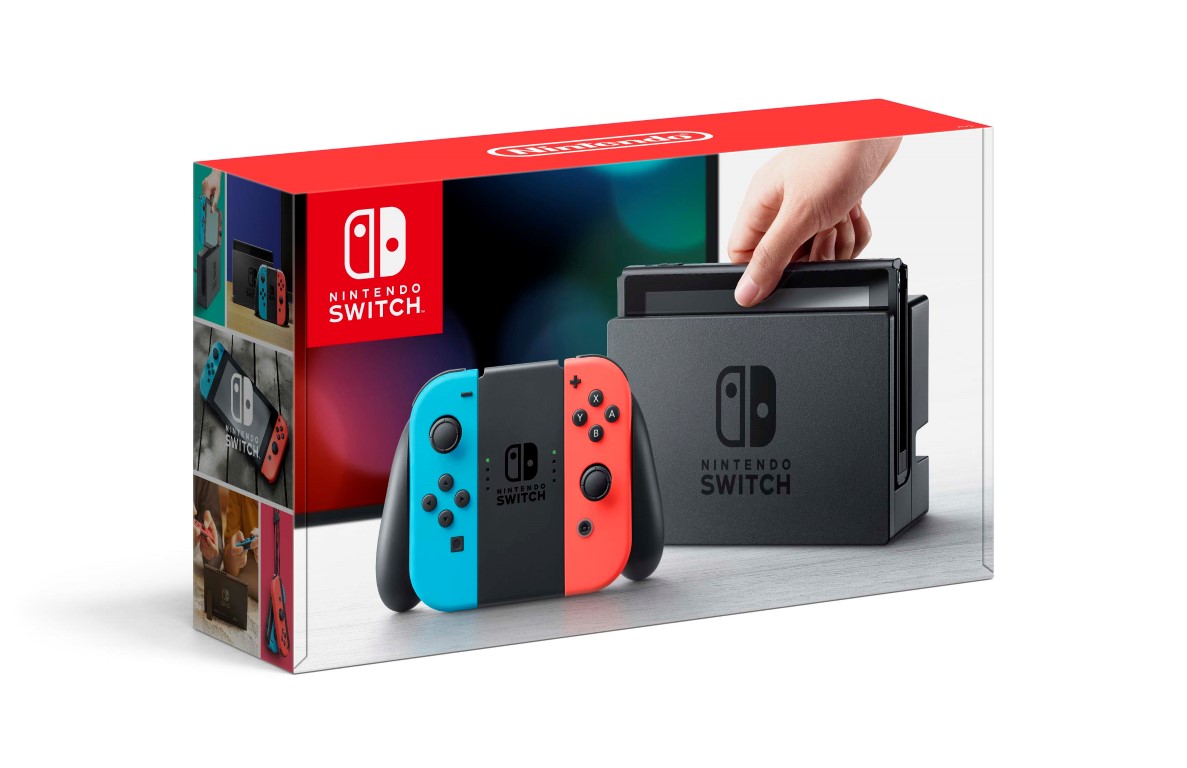 The Switch's tablet-styled controller is completely uncompressed and plays in crystal clear HD! There's no better device for handheld gaming than the Nintendo Switch, and that I will say with absolute certainty. The only issue is the question of battery life, and how long it will last. Our demo units were plugged in to the power, so there was no way of telling just how long your average play time will be on the go.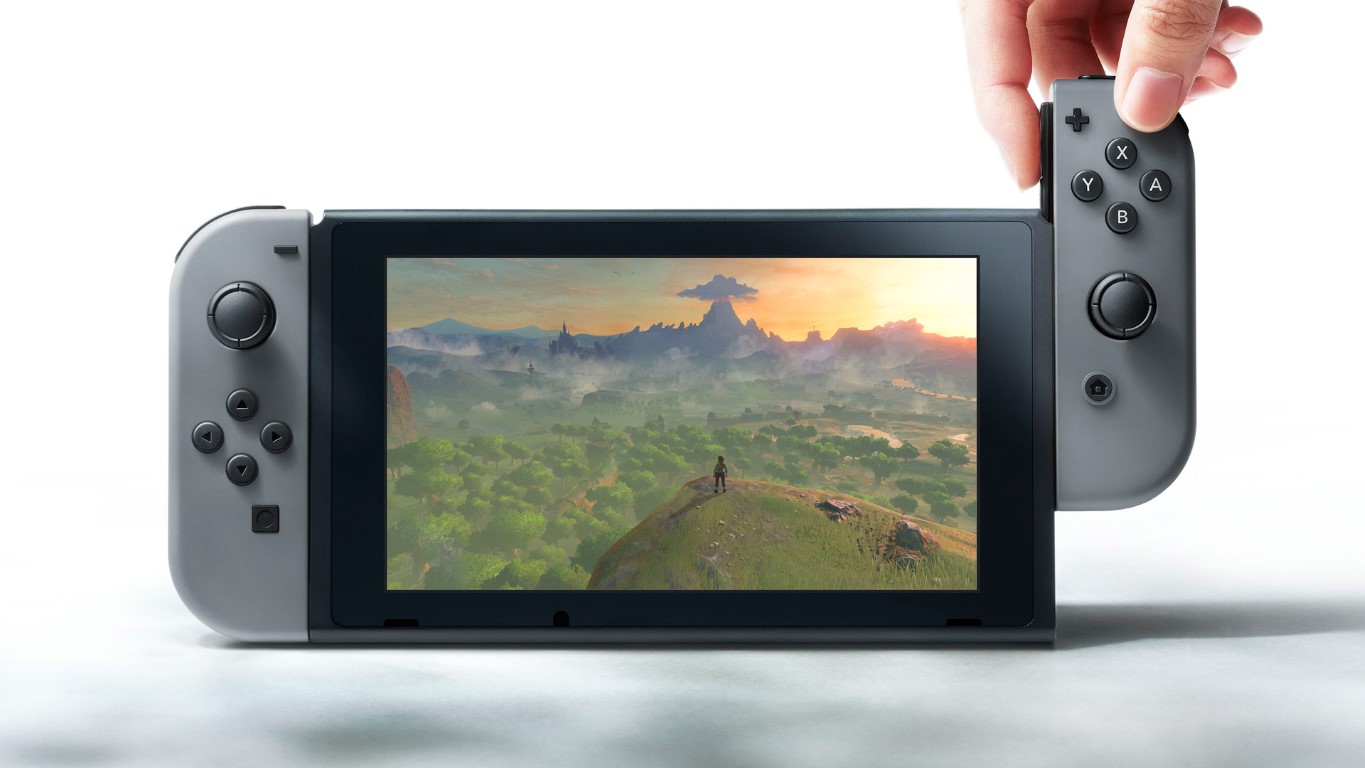 We'll have to see for ourselves how the Switch stacks up in the wild when it releases worldwide on March 3!