Consoles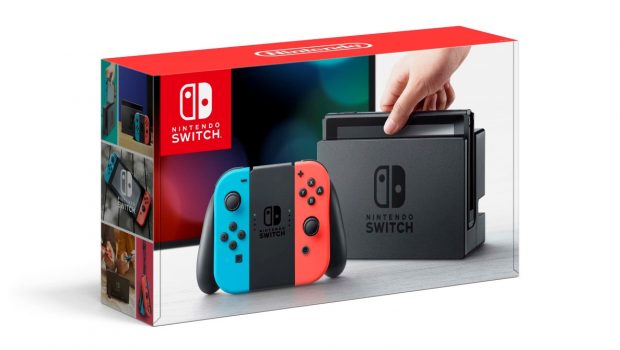 Published on March 4th, 2017 | by Admin
Nintendo Switch Initial Thoughts?
The king is dead… long live the Nintendo Switch! Nintendo's highly anticipated console, the Switch was just released (3 March 2017) and is a true console hybrid when it comes to power and portability. Although it's a home console where it connects to your TV, it also allows you to game on the go which means you can play the Nintendo Switch virtually anywhere… whether that's at your friend's house, on an airplane or even in the bed.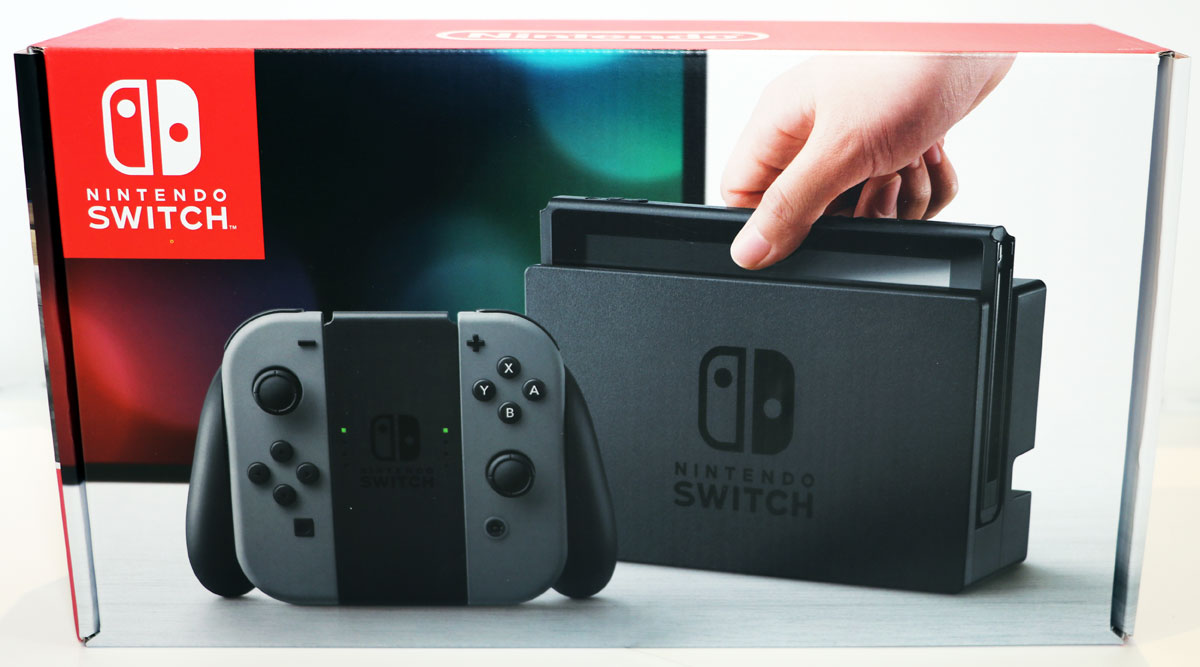 Given that, there are three different ways to play with the Nintendo Switch and that includes TV mode (connecting the console to your television in the traditional sense), tabletop mode (a portable mode which allows you to play with a friend on the console itself) or the handheld mode (using the Switch like a tablet but with far superior gaming capabilities). So as you can see, the Nintendo Switch is a true console hybrid.
Specifications of the Nintendo Switch
Custom Nvidia Tegra CPU
Nvidia GPU
2in LCD touchscreen, 1280×720
Video output up to 1080p 60fps via dock
32GB storage
Micro-SDXC card slot
USB-C for charging and dock connection
11ac Wi-Fi
Bluetooth 4.1
Stereo speakers
Headphone jack
Game card slot (Switch games only)
Accelerometer, gyroscope, brightness sensor
4310mAh non-removable battery
Up to 3 hours gaming, more than 6 for other usage
3 hour charging time
102mm x 239mm x 13.9mm (with Joy-Cons attached)
297g (398g with Joy-Cons)
Out of the box, Nintendo ensure that you have EVERYTHING needed to start using the Switch straight away, except a game which would have been nice. They even include a HDMI cable which is a bonus and all in all, it's a well-designed console that not only looks good but has a very sturdy and professional build. Setting up the Nintendo Switch is a breeze and it's done through a wizard which includes setting up your internet Wi-Fi connection and creating an account with Nintendo or using a pre-existing one. The operating system is not only easy to use but far more functional and attractive than previous Nintendo consoles and more importantly, updates are super quick.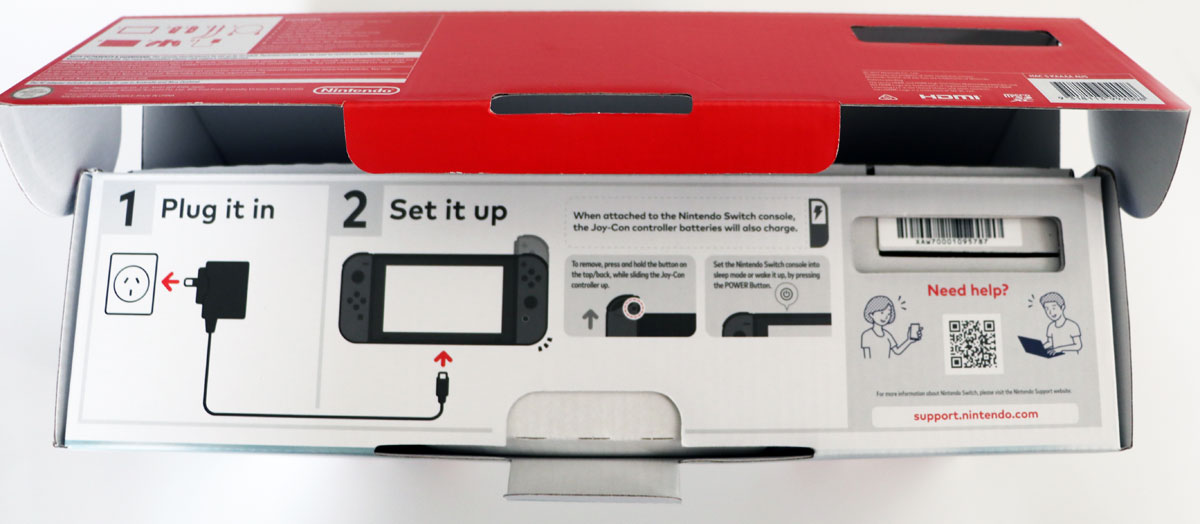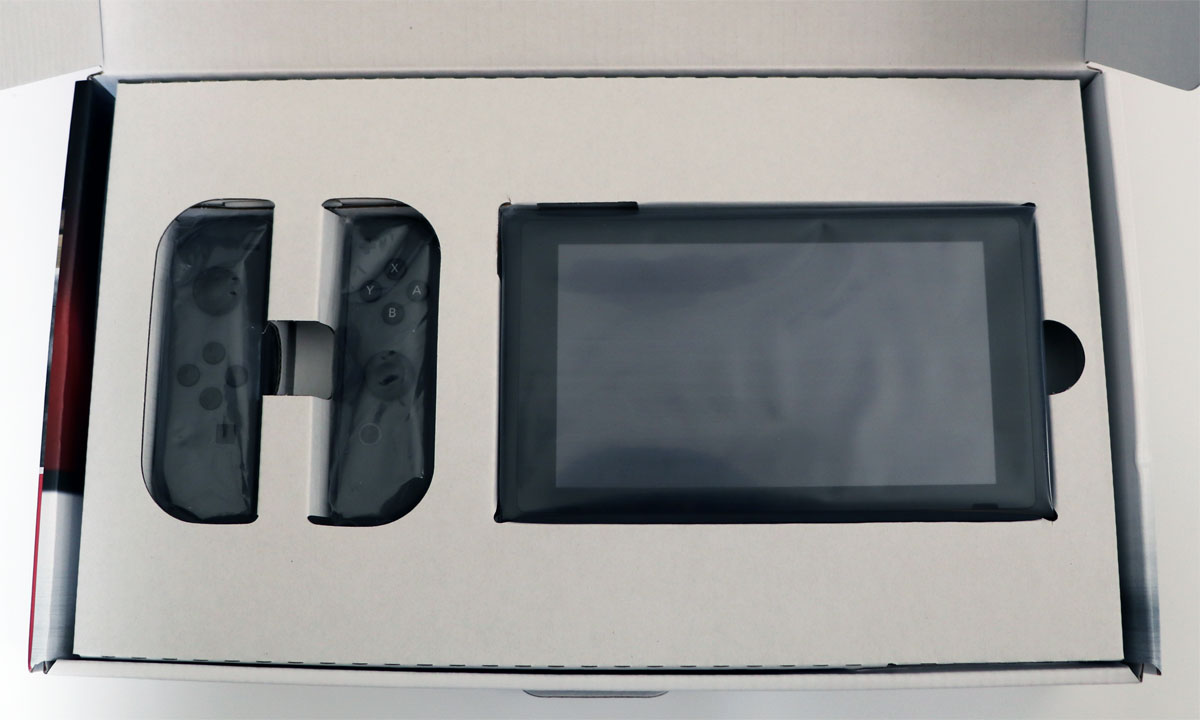 The screen on the Switch is very clear with some bright colours that almost pop out of the screen. One drawback is that if you're using this via tabletop mode, it might be a little hard to see depending on how far you are away from the console. Another issue with the screen is that it is very hard to see the screen outdoors on a sunny day but if I'm looking to play outside, I'll be seeking a tree or shade.
As mentioned above, the Nintendo Switch is powered by a custom Nvidia Tegra chip which allows for 1080p graphics, 5.1 surround sound with 32GB of internal storage for saves and digital games. Thankfully this can be upgraded via a microSD card of up to 2TB which is a little on the pricey side. Add in two USB 3.0 ports, HDMI-out, USB-C and a headphone jack and you have everything you need for console magic to happen.
When it comes to multiplayer, the Nintendo Switch has a variety of ways that this can be done. Firstly you can connect up to eight Switches via local multiplayer or if you sign-up for the subscription service via Nintendo, this allows you to play with other people from around the world. The other mode is the tabletop mode which is local gaming on one console but with each player using one of the Joy-Cons and the console has kickstand to hold it up. Beneath this kickstand is where you insert an additional memory card.
So let's talk about controls… the Switch comes with touch screen capabilities but the Joy-Con is the clever control system that everyone has been talking about. On the sides of the main console, this is where the Joy-Cons slide into the system or they can be removed to use them as separate controllers. Lastly, can you put the Joy-Cons into the Joy-Con grip which makes for playing on the TV a much more traditional console experience. On their own, they are very reminiscent of the Wii Move controllers which allows for motion controls on the Switch and thankfully there are straps to ensure that these controls don't go flying off somewhere.
Furthermore, the Joy-Cons have an IR motion camera which has the ability of recognising objects and even shapes made by the players hand like guns or even rock paper scissors. Another cool aspect is that both feature an analog stick, one shoulder button for each plus four buttons which is more than ample for most multiplayer titles. There is also a home button on the right Joy-Con plus a screen capture button on the left one. As a gamer, that's a pretty cool function!
It's all about battery life these days and the Switch boasts a time of around 3 to 6 hours, depending on the game or what you are doing on the console. Thankfully it didn't need too much charging out of the box. When charging, I did notice the vents on the top of the Switch do become quite warm and I'm guessing that's because of the technological grunt inside the console itself. To fully charge the Switch, it takes around 3 hours if the console is complete flat. Nintendo state that the Joy-Cons themselves will have a battery life of 20 hours which is impressive.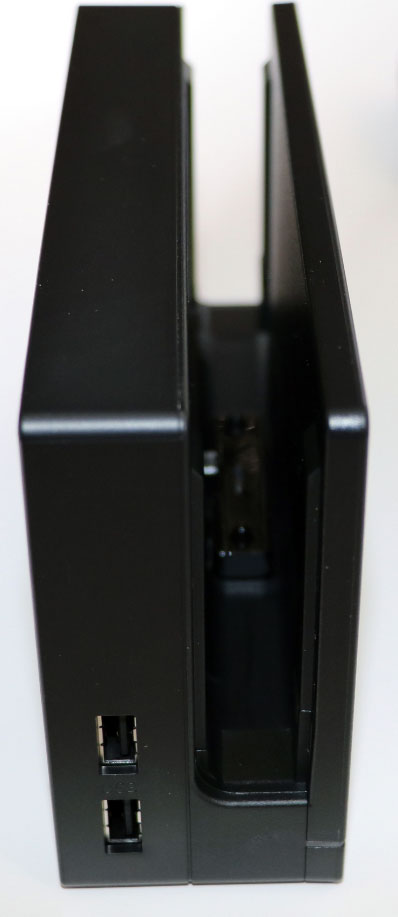 The biggest drawback of the Nintendo Switch is the lack of Triple A launch titles (Where's Mario Odyssey?) and the only real game that fits this category is Zelda. Unfortunately the other titles are either ports or indie titles which we've seen before. Sure, there's some interesting games like I am Setsuna but we would have liked to have seen some more original content for this interesting console. But hey, it's almost worth the admission alone for Zelda Breath of the Wild. One question we've been asked is what about amiibos? You're in luck because the Nintendo Switch supports these awesome gaming action figures.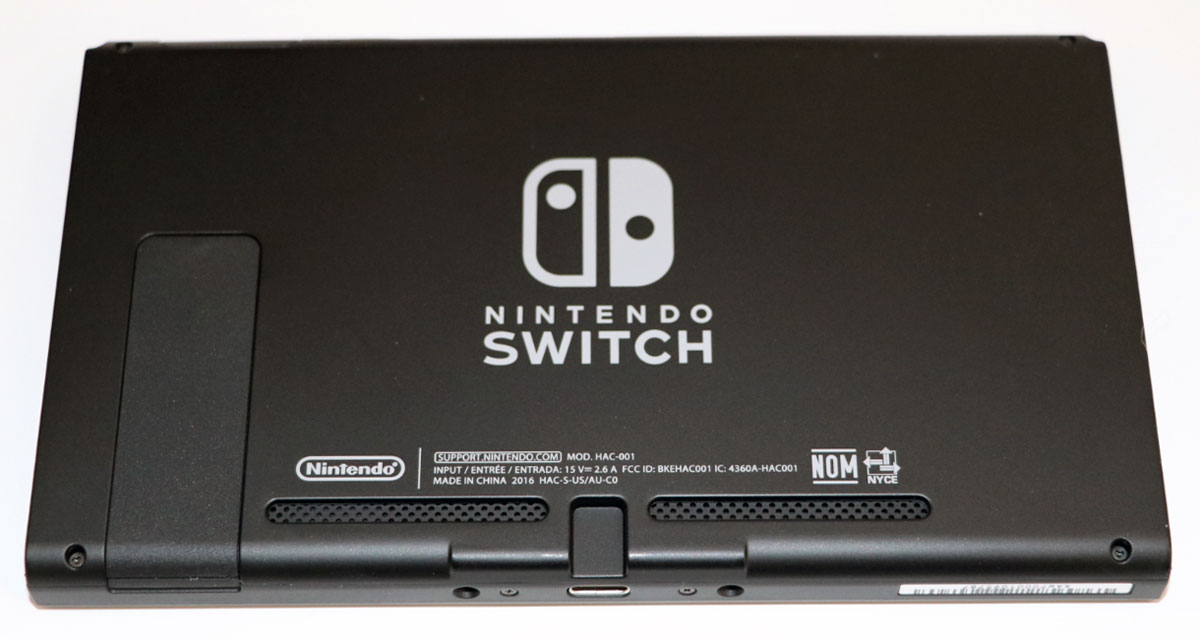 Initial Thoughts?
We're really enjoying the Nintendo Switch, however I wish there were more Triple A titles for it. It's a shame that there is a lacklustre line-up for this console and that these launch titles don't really sell the console. However there is one title that is amazing and that is the new Zelda game which is a must have for any fan. So as a new console, Nintendo are on a winner as I love the portability aspect of this console and games look very lush on the screen.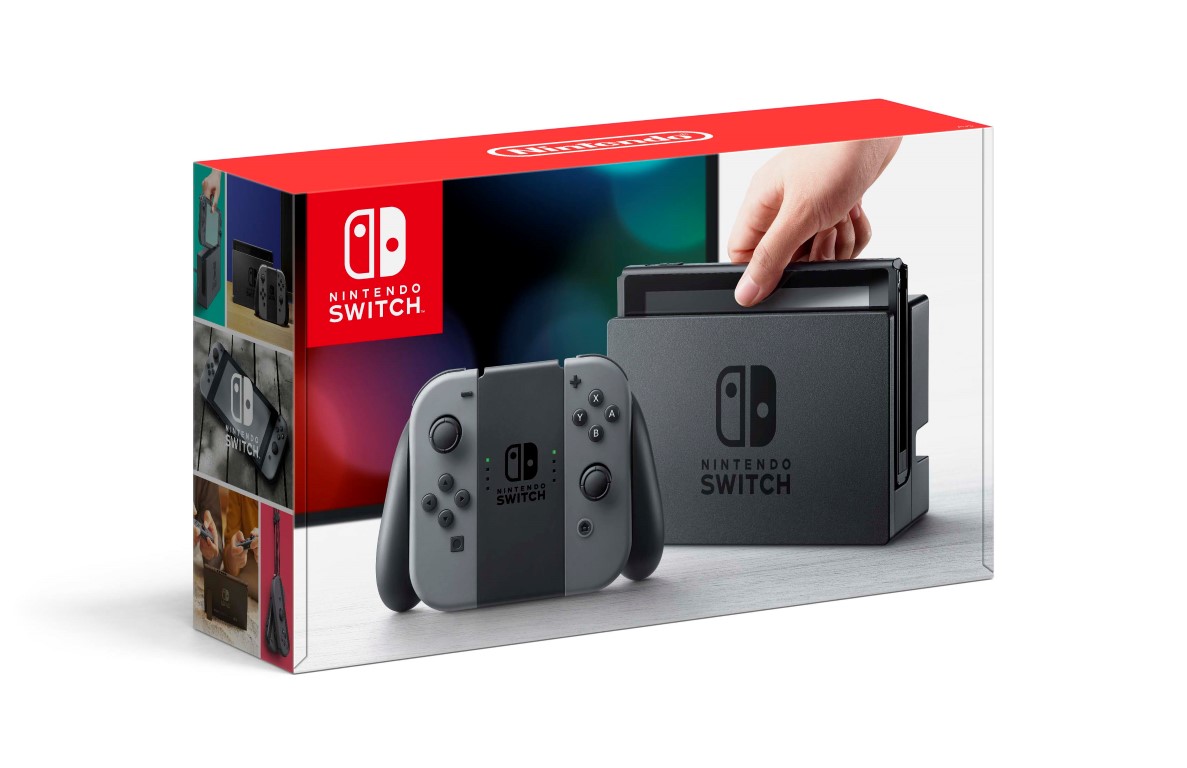 For more information please visit https://www.nintendo.com.au/nintendo-switch/ and the console retails with a recommended price of $469AUD (March 2017)