Games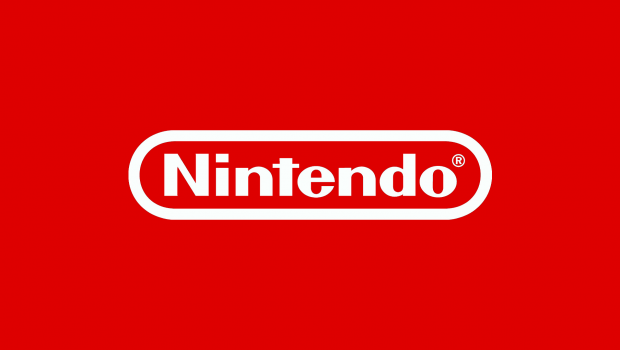 Published on June 15th, 2017 | by Admin
NINTENDO RECAP: FIRST DAY AT E3 ADDS MARIO & LUIGI: SUPERSTAR SAGA + BOWSER'S MINIONS ANNOUNCEMENT, NEW INKLING CHAMPS
15th June, 2017 – Nintendo's activities at yesterday's E3 video game trade show in Los Angeles included the announcement of a remake of a classic Mario & Luigi game and the crowning of winning team in the 2017 Splatoon 2 World Inkling Invitational.
Following a morning packed with new announcements, the Nintendo Treehouse: Live at E3 show included in-depth play-throughs of a variety of games for both the Nintendo Switch and Nintendo 3DS systems. During the show, Nintendo announced that an updated version of the first game in the Mario & Luigi series was in development for the Nintendo 3DS family of systems. Mario & Luigi: Superstar Saga + Bowser's Minions contains all the fun gameplay and dialogue of the Game Boy Advance original, as well as an optional Easy mode for younger or more inexperienced players.
The game also includes a side story called Minion Quest: The Search for Bowser, which tells the story of the game from the perspective of Bowser's minions, led by Captain Goomba. Nintendo revealed that two new amiibo figures would be introduced: Goomba and Koopa Troopa. The new amiibo and the existing Boo amiibo figure will be compatible with the game. The amiibo, and the game, are scheduled to launch separately on 7th October.
Nintendo ended the day by making a splat-tastic mess with an international flair. Competitors from four different global regions competed for world dominance in the 2017 Splatoon 2 World Inkling Invitational. Despite a great effort by the Blue Ringed Octolings (Australia and New Zealand), "Deadbeat" (USA) emerged as the new global champions, after beating "Dynameu" (Japan) 4-1 in the final.
The four-person teams competed in a best-of-seven final round featuring Ranked Battle modes from the game. Deadbeat's name was engraved on a special Splatoon 2 trophy and can claim global bragging rights.
A sampling of other exclusive content revealed yesterday during Nintendo Treehouse: Live at E3 included:
Fire Emblem Warriors: Colosseum mode offers different scenarios with Fire Emblem heroes facing off and highlighting their over-the-top moves and action. In this scenario, Xander, the crown prince of Nohr, storms Hoshido Castle on a mounted stead through a gauntlet of different Fire Emblem heroes, like Corrin, Marth, and Chrom to an ultimate final showdown with Ryoma. Additionally two new amiibo figures, Chrom and Tiki will be compatible with the game.
Super Mario Odyssey: Members of the Nintendo Treehouse showcased live game play of an exclusive area not available in the show-floor demo, revealing new gameplay mechanics, new capture targets, and new ways of interacting with the environment. This lush, wooded kingdom showcased some of the surprises in store for players when Super Mario Odyssey launches on 27th October.
Metroid: Samus Returns: Earlier today, Nintendo announced a new Metroid game for the Nintendo 3DS family of systems. Metroid: Samus Returns a modern reimagining of the 1991 Game Boy adventure Metroid II: Return of Samus. Nintendo Treehouse members also announced two new amiibo figures—Samus Aran and Metroid—will be sold seperatly. This game is also compatible with the Zero Suit Samus and Samus amiibo from the Super Smash Bros series, and amiibo functionality details will be revealed at a later date. The amiibo, and the game, are scheduled to launch separately on 16th September.
Nintendo Treehouse: Live at E3 returns at 3:00am AEST on Thursday. The day will include live gameplay, game details and developer commentary, as well as two competitions. The Pokkén Tournament DX Invitational is scheduled to run at 3:30am AEST, while the 2017 ARMS Open Invitational is scheduled for 8:30am AEST .
To watch the competitions and all the Nintendo Treehouse: Live at E3 activities, visit Nintendo's E3 page at  https://e3.nintendo.com/* or check out Nintendo's Twitch channels.