Games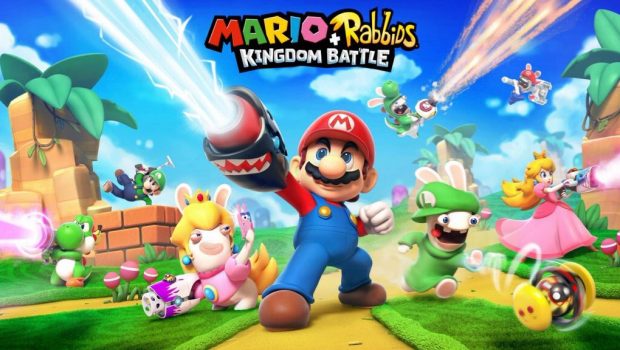 Published on September 22nd, 2017 | by admin
Nintendo® Publishing Ubisoft®'s Mario + Rabbids® Kingdom Battle in Japan and Korea
Sydney, Australia — September 22, 2017 — Today, Ubisoft® announced that Nintendo® will publish Mario + Rabbids® Kingdom Battle in Japan and Korea on January 18, 2018. The game, developed by Ubisoft in partnership with Nintendo, is already the best-selling third-party title on the Nintendo Switch™1, one of this year's most popular consoles.
"We were very happy to see that players across Europe enjoyed the unexpected combination of Mario, Rabbids and strategy in Mario + Rabbids Kingdom Battle for Nintendo Switch," said Satoru Shibata, president of Nintendo of Europe. "We hope that players in Japan and Korea will also enjoy the game when it is released there in January next year."
The unique take on Nintendo's characters and the growing popularity of the Rabbids brand worldwide has helped make the game one of the first third-party titles players buy for their Switch. For instance, the Rabbids TV show has been broadcast in 110 countries, and recently passed one billion views in China alone.2
"Nintendo publishing Mario + Rabbids Kingdom Battle in Japan and Korea shows that they appreciate the quality of the Rabbids brand and this game, and have high expectations for them in markets they know better than anyone else," said Alain Corre, EMEA Executive Director at Ubisoft. "Nintendo have been an amazing partner throughout the game's development game, and now, thanks to them, Switch owners in Japan will join in on the fun with millions of other players around the world."
Mario + Rabbids Kingdom Battle was developed by Ubisoft Milan and Ubisoft Paris. The game combines iconic Nintendo characters like Mario, Princess Peach, Yoshi and Luigi, with Ubisoft's beloved and irreverent Rabbids in gameplay featuring combat, puzzles and exploration stretched across a splintered, disordered Mushroom Kingdom. In the campaign, players will form a team of three heroes from a roster of eight diverse characters, each with their own unique personalities and skill sets, ensuring that battles play out differently with each team combination.  Using strategic vision and a collection of more than 250 unique weapons with distinct characteristics, players have multiple ways to guarantee victory.