Events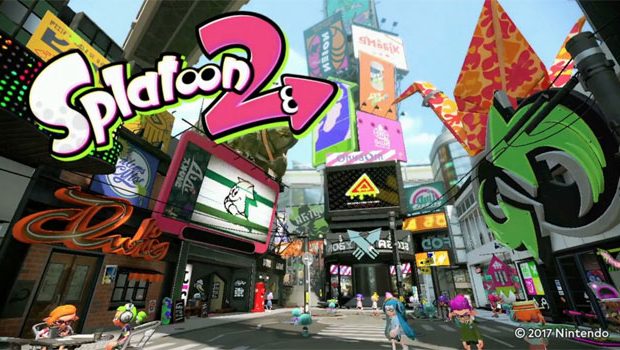 Published on March 23rd, 2018 | by admin
NINTENDO HOSTS SUPER SMASH BROS. INVITATIONAL 2018 AND SPLATOON 2 WORLD CHAMPIONSHIP TOURNAMENTS AT E3 2018
23rd March, 2018 – An invited group of players will gather to play Super Smash Bros., and qualified teams will compete on Splatoon 2 from 11th – 12th June in Los Angeles to deliver some high-level gameplay as Nintendo hosts an event featuring these two games for Nintendo Switch. The gathering will be a celebration of fun for all ages and will highlight Nintendo's unique approach to competitive play. The event will be just one of Nintendo's activities during E3, which runs from 12th – 14th June at the Los Angeles Convention Center. Additional details about Nintendo's E3 plans will be announced at a later time.
The event will showcase players from around the globe in the Super Smash Bros. Invitational 2018 tournament for the newly announced Super Smash Bros. game coming to Nintendo Switch this year. It will also include the winning teams from their respective tournaments from across the world as they battle to become victorious at the Splatoon 2 World Championship. The competitions will be live-streamed to audiences on Nintendo's YouTube and Twitch channels.
The 2018 AUNZ Splatoon 2 Cup will decide which team from Australia and New Zealand will have the opportunity to compete at the Splatoon 2 World Championship. Players aged 17 and over can still register to compete at https://2018splatoon2cup.com.au/. The tournament kicks off with online qualifiers on 31st March and 7th April, where the teams will battle it out for a coveted spot in the final two and official 2018 AUNZ Splatoon 2 Cup t-shirts with their player and team names. Then, on 21st April, the top two teams will be flown to Melbourne to compete in the grand final at Supanova Melbourne, with members of the winning team walking away with the title of Australian and New Zealand Splatoon 2 champions.
Prior to the Splatoon 2 World Championship, Nintendo will host the Splatoon 2 Inkling Open 2018 online qualifiers in the US/Canada hosted by Battlefy, and the Splatoon European Championship at Polymanga in Switzerland. The winning team will qualify for a chance to win a spot at the Splatoon 2 World Championship, and those in Japan (Splatoon Koshien 2018) should watch for local information.
For additional details about the Nintendo Switch event, visit https://e3.nintendo.com. More details about the Los Angeles event will be announced in the future.