Games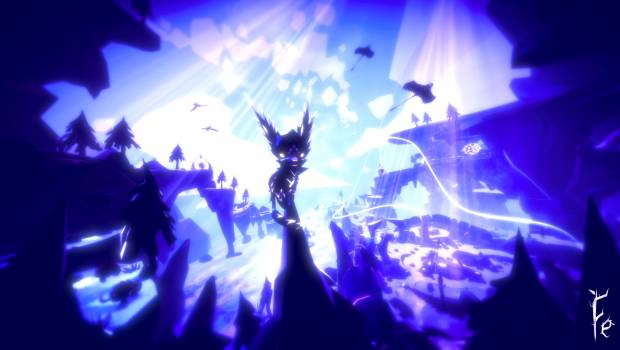 Published on January 12th, 2018 | by Admin
Nintendo Continues Momentum Into 2018: Dark Souls, Donkey Kong, Kirby, Mario Tennis Coming To Nintendo Switch
12th January 2018 – Nintendo debuted a new Nintendo Direct Mini video presentation today spotlighting a selection of first- and third-party titles coming to Nintendo Switch early in 2018. Following a strong holiday season, Nintendo Switch owners will see a variety of new games and content arriving in the next few months, including DARK SOULS™: REMASTERED, Donkey Kong Country: Tropical Freeze, Mario Tennis Aces and Kirby Star Allies for Nintendo Switch, and a certain green-clad brother bringing a new mode to Super Mario Odyssey. The full Nintendo Direct Mini presentation can be viewed at http://www.nintendo.com.au/nintendo-direct.
DARK SOULS, the first title in the genre-defining action role-playing franchise, is coming to Nintendo Switch as DARK SOULS™: REMASTERED, including the Artorias of the Abyss DLC as well as improved framerate and resolution from the original DARK SOULS game for an exhilarating return to Lordran. This marks the franchise's debut on a Nintendo platform, and now for the first time ever, this revered (and challenging) game can be played on the go. The game launches on 25th May.
Mario Tennis Aces will bring a new level of skill and competition to Nintendo Switch when it launches on Nintendo Switch. Mario steps onto the court in classy tennis garb for intense rallies against a variety of characters in full-blown tennis battles. New wrinkles in tennis gameplay will challenge your ability to read an opponent's position and stroke to determine which shot will give you the advantage. And this time the game adds the first story mode since the Mario Tennis game on Game Boy Advance, offering a new flavour of tennis gameplay, with a variety of missions, boss battles and more. The game launches for Nintendo Switch this autumn.
Donkey Kong, Diddy Kong, Dixie Kong and Cranky Kong return for Donkey Kong Country: Tropical Freeze on Nintendo Switch. This title includes all the fun and challenge of the original game, plus a brand-new beginner-friendly mode that lets new and novice players play as groovy surfing simian Funky Kong. Funky Kong can double jump, hover, perform infinite rolls and even perform infinite underwater corkscrews. Thanks to his sturdy surfboard, even spikes can't slow him down. The game launches for Nintendo Switch on 4th May 2018.
Players will be able to download a free update for Super Mario Odyssey in February that adds a new mini-game called Balloon World. Once players download the free update and complete the main story, Balloon World will become available. To get started, players just have to talk to Luigi. In "Hide It" mode, players have a limited amount of time to hide a balloon. In "Find It" mode, players have the same period of time to locate balloons hidden by other players from around the world. Players can move up in rank by finding hidden balloons and becoming expert hiders. The free update will be released in February with new Snapshot Mode filters and new outfits.
To view the Nintendo Direct video in its entirety, visit http://www.nintendo.com.au/nintendo-direct.
Full list of announcements for Nintendo Switch:
Game
Release date
DARK SOULS: REMASTERED
25th May 2018
Super Mario Odyssey update
February 2018
Mario Tennis Aces
Autumn 2018
Donkey Kong Country: Tropical Freeze
4th May 2018
Kirby Star Allies
16th March 2018
Pokkén Tournament DX Battle Pack
Available to purchase now, with content arriving at the timings below:

Wave 1 – 31st January 2018

New Battle Pokémon Aegislash

New Support Pokémon Set

Mega Rayquaza and Mimikyu

Wave 2 – 23rd March 2018

New Battle Pokémon

Blastoise

New Support Pokémon Set

Mew and Celebi

Dragon Quest Builders demo
Available now
Hyrule Warriors: Definitive Edition
Autumn 2018
Mario + Rabbids Kingdom Battle DLC pack 3
Autumn 2018
The World Ends with You -Final Remix-
2018
SNK HEROINES Tag Team Frenzy
Winter 2018
ACA NEOGEO ART OF FIGHTING 2
Available today
Ys VIII: Lacrimosa of DANA
Winter 2018
PAYDAY 2
23rd February 2018
Fe
16th February 2018
Celeste
25th January 2018
Related videos