Events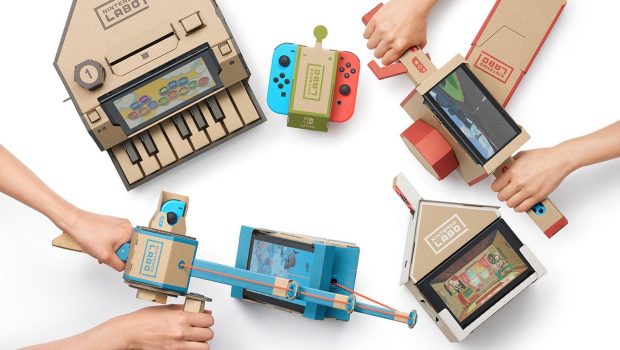 Published on March 21st, 2019 | by Admin
Nintendo Australia launches Australian-first school program
Creative workshops featuring Nintendo technology heading to schools nationwide
In an Australian-first, Nintendo Australia have launched a new program which will take over primary school classrooms nationwide, combining the unique play of ​Nintendo Switch​ and ​Nintendo Labo​ with the basic principles of science, technology, engineering, art and mathematics (STEAM).
Compatible with Nintendo Switch, Nintendo Labo allows users to make DIY cardboard creations called Toy-Con, including a Fishing Rod, Piano and RC Car, as well as play games with these Toy-Con creations through a mix of physical and digital experiences.
Additionally, the technology allows users to become amateur inventors using a mode included in the software called Toy-Con Garage. This extension of the software introduces basic principles of programming and allows anyone to use the tools and technology within each kit to develop their own imaginative creations, from musical instruments to analog clocks and much more.
The program will head to classrooms across Australia, with Nintendo Australia running workshops as well as providing Nintendo Switch and Nintendo Labo systems to participating classrooms, to help them reinforce skills such as communication, creativity and critical thinking.
It is predicted that by 2026, 75% of jobs will require workers with STEM skills1, and by integrating STEM activities in schools, children are given the opportunity to develop these skills from a young age. The new program, initially targeting almost 800 students, has been developed to arm school students with creative problem solving and collaboration skills, and allow them to discover more about STEM in a hands-on and engaging environment.
As the future of STEM in Australia continues to evolve, one person excited about the opportunities this new program will bring to Australian school children is Sarah Moran, Girl Geek Academy Co-Founder and CEO, who said: "Nintendo Labo is a special piece of magic that brings basic STEM educational principles to life. It's perfect for the little learners because they can build and customise their very own STEM toys creations and bring them to life. The clear outcome is an ignited passion and excitement for STEM at an early age in a way few other programs are able to achieve. Nintendo Labo sparks joy not only in kids but in teachers and parents too."
Nintendo Australia Managing Director Kamon Yoshimura is thrilled to launch the program and enable children to continue developing communication, creativity and critical thinking skills: "We hope our program provides children across Australia with the tools to build, explore, problem-solve and, in the process, get excited about design and technology – all while having fun," said Kamon Yoshimura. "We also hope that Nintendo Switch bringing Nintendo Labo to life will provide a fun and exciting way for kids to explore basic STEAM topics together while building a fundamental understanding of the technology behind them."
For more information about Nintendo Labo, visit ​https://www.nintendo.com.au/labo/
1 Conducted by Australian Government, Department of Industry, Innovation and Science in September 2016