PC Games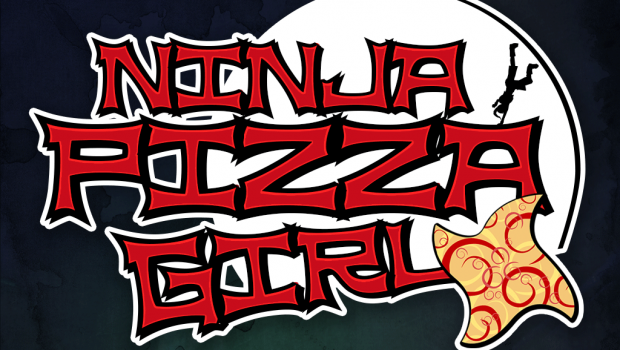 Published on September 14th, 2016 | by Lyla Saudi
Ninja Pizza Girl PC Review
Summary: A 2D high-speed adventure game with a powerful message about self-resilience and the power of a good slice of pizza!
The world is a technicolour dystopia. Slums teeter atop skyscrapers, evil corporations exploit the poor, and good quality pizza is hard to come by. Developed by Disparity Games, Ninja Pizza Girl is a cute indie 2D high-speed side scrolling platform adventure that is packed full of positive messages concerning bullying, self-confidence and self-resilience.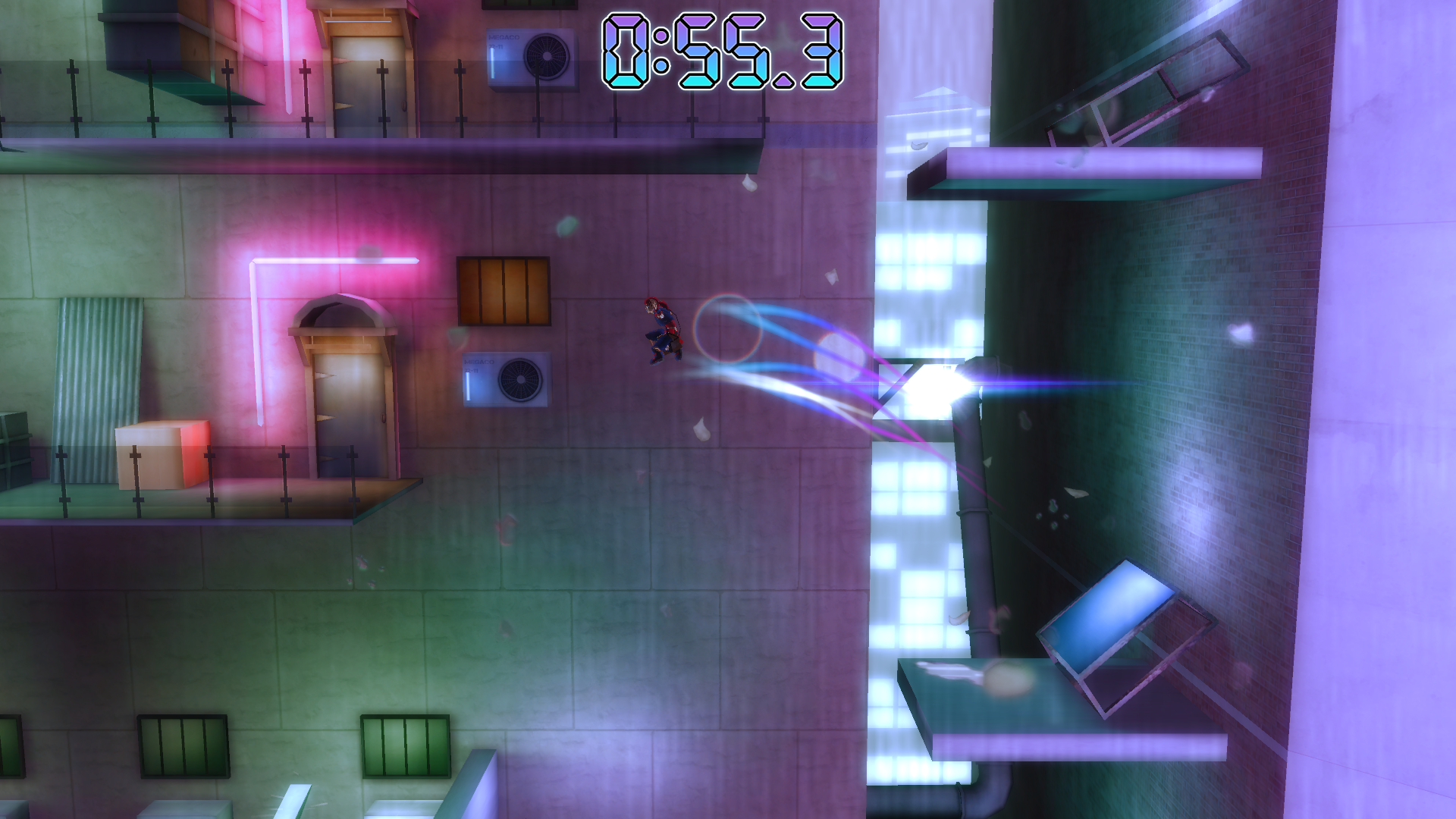 You play as Gemma, a sixteen year old pizza delivering ninja working for your father's small family-owned business. Guided by your brother's navigation skills you will parkour your way across buildings, rooftops and scaffolding, while dodging moving objects and completing each level within a strict time frame to ensure all your customers get hot pizza (because no one likes a cold pizza!).
Along the way you will encounter people who will need your help (from a former classmate that has a fear of heights to people looking for love), rude customers (who like to answer the door wearing nothing but their underwear) and your corporate enemy – the evil MegaCo Pizza corporation. With their own crew of mean pizza delivery ninjas, you will have to jump, kick and slide your way past as they try to bully you through shoving, tripping and even throwing garbage in your hair.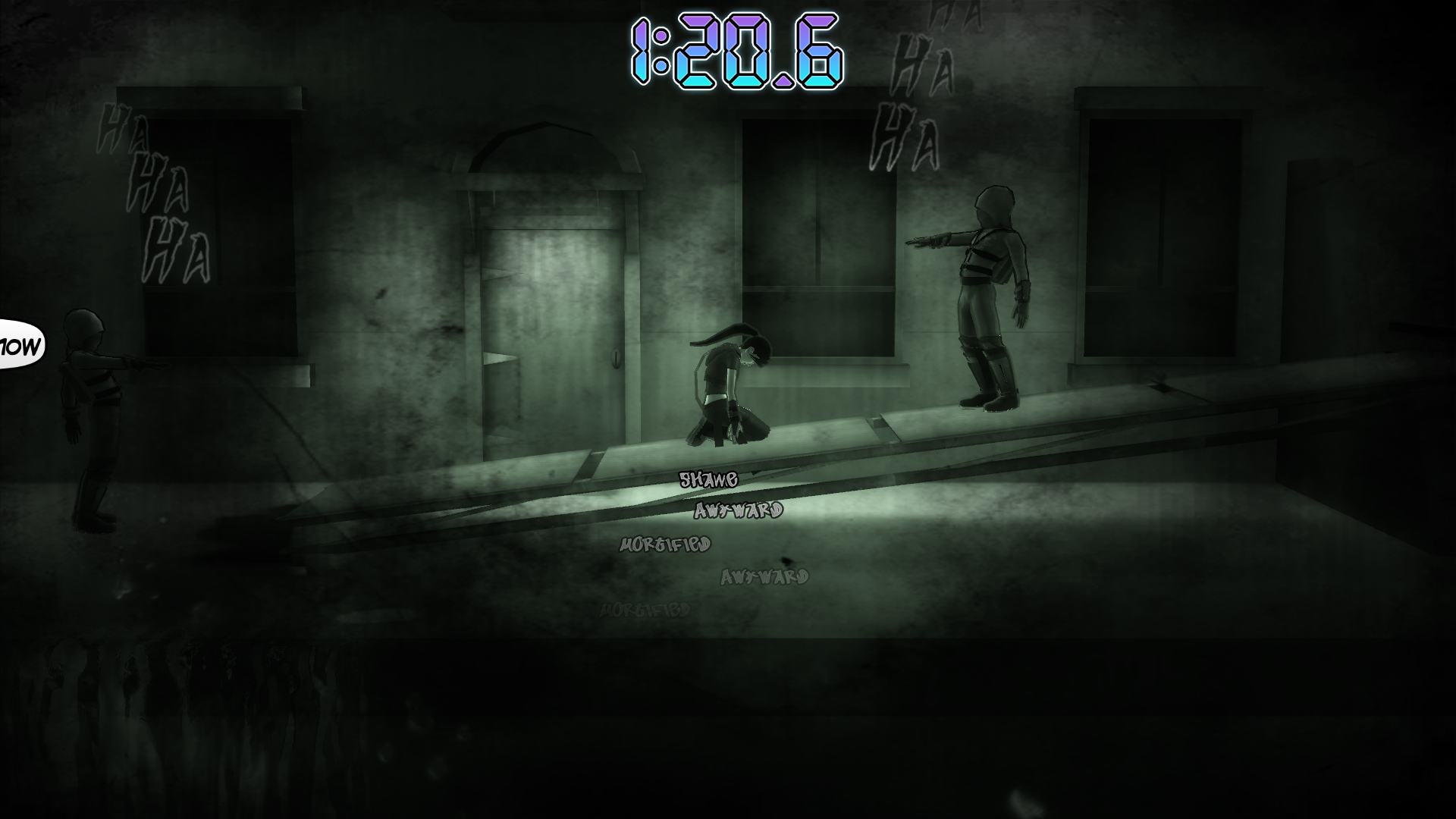 When the bullying and rudeness becomes too much for Gemma, your world becomes desaturated in colour, the music slows down and you see yourself falling to your knees giving up on everything (nearly). With brotherly and fatherly motivation pep talks, appreciation from people you have helped and collectables grabbed throughout each level unlocking items of comfort (such as chocolate and bubbles baths), you shrug off your self-doubt and rebuild the fire of determination to take on the bullies that put you down and stand up to MegaCo Pizza to protect your family's business.
Ninja Pizza Girl has six chapters of varying levels centred on different themes of adversity that all teenagers face in their life. With all your actions having to be perfectly timed, the keyboard controls are responsive and easy to use presenting a fun method to deal with some important themes. There were a few bugs, such as getting stuck in corners and running through collectables instead of collecting them, but nothing too dramatic. I also found the levels to be a bit on the short side and slightly repetitive, however the side plots were fun and kept the game alive and entertaining.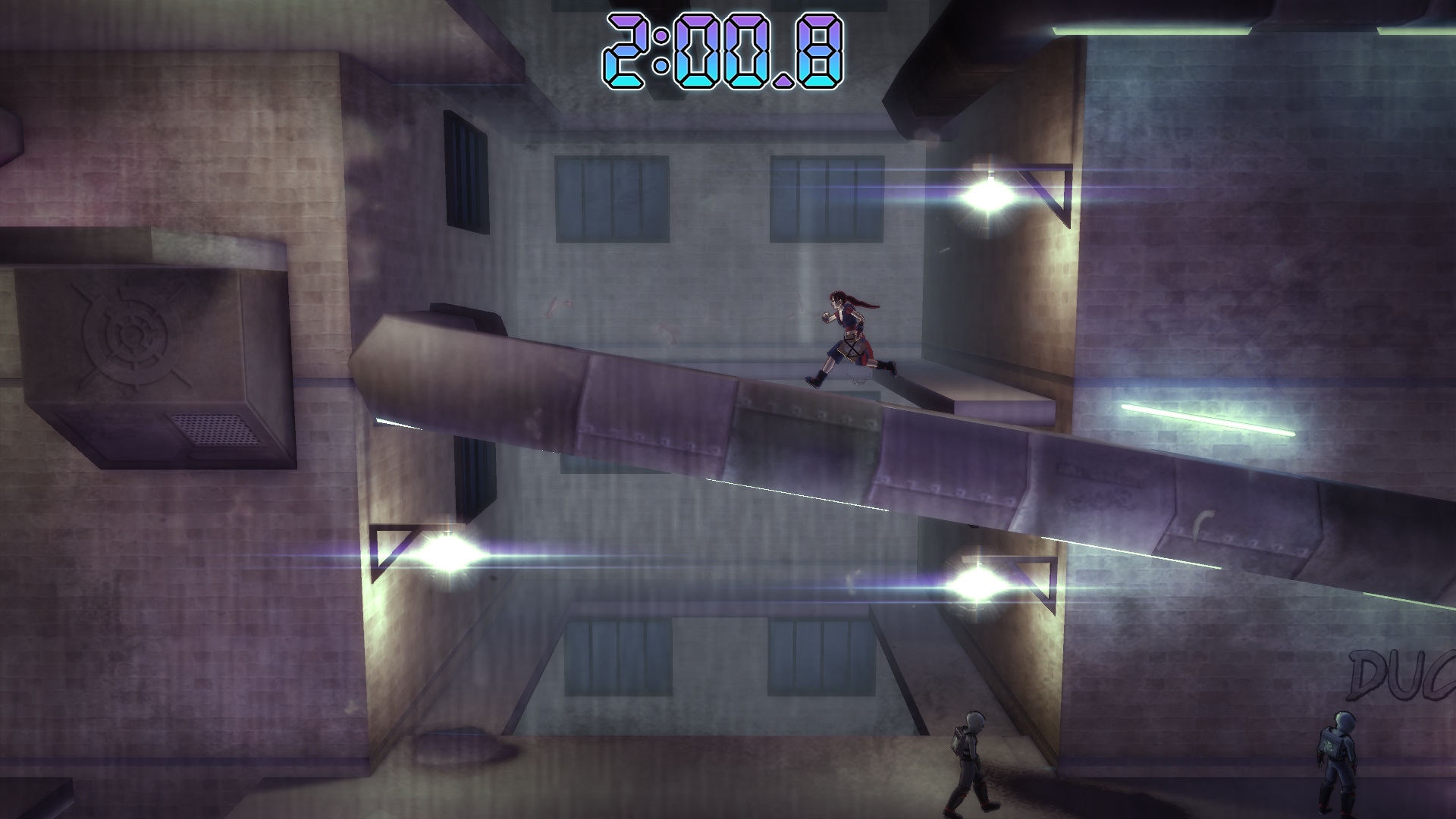 Graphics & Audio
Using colours that are either vibrant or desaturated depending on Gemma's feelings is a nice element to have in the game. I was not a fan of the 3D version of Gemma in the menu and cut scenes but I did enjoy the 2D graphics and how the story and messages were presented throughout the game with the use of comic style artwork. The background beats and dubstep music is great to listen to and offers a high level of energy as Gemma speed runs through each level.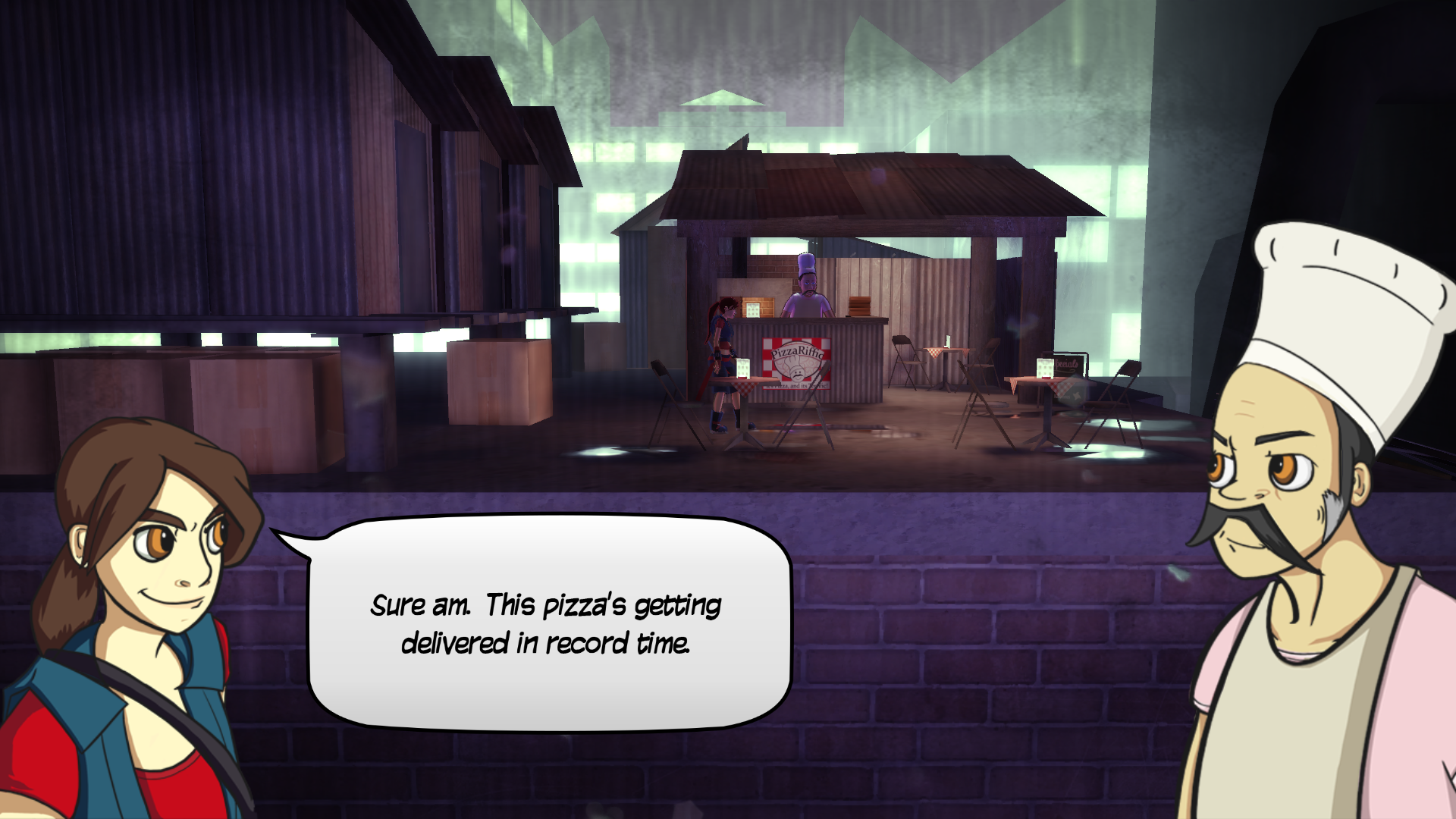 Final Thoughts?
Ninja Pizza Girl will tug on your emotions as it delivers a strong powerful message about adversity and positivity. It may be a simple and short game but it will leave you wanting to replay each level to see if you can beat your existing times, grab more collectables and find alternative paths to finish each level. Sounds good? Give it a go!
Game Details:
Developer: Disparity Games
Publisher: Disparity Games
Genre: Action/Indie
Rating: PG
Released: 30th September, 2015