PS4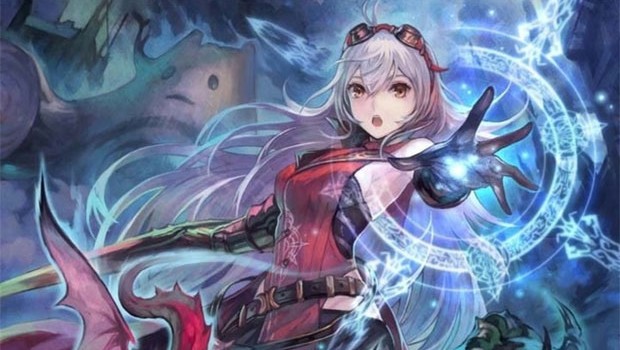 Published on April 1st, 2016 | by Admin
Nights of Azure PS4 Review
Summary: Nights of Azure on the PlayStation 4 is fun anime!
Nights of Azure is an anime inspired PS4 Japanese role-playing title with that familiar Koei Tecmo feel to it which means the graphics are a little dated and the gameplay is a little clunky… however some it still works and is quite fun. The story of Nights of Azure revolves around Arnice, a knight of great skill and power who must either tame or kill the savage demons that plague the Kingdom of Ruswal.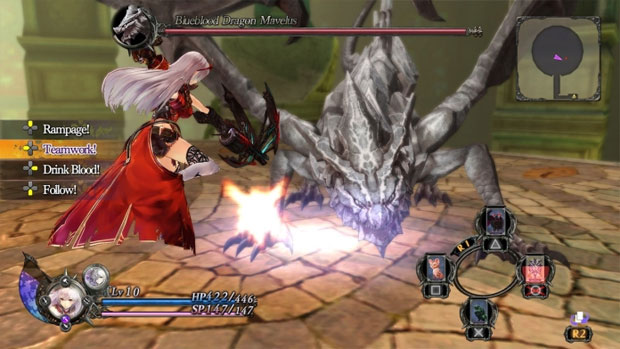 Thankfully for Arnice, she has help from close friend and priestess Lilysse and thus begins their adventure which boasts drama, action and even romance. Add a few anime inspired clichés and puns plus to the story plus some whacky fanservice which requires you to undress to "tweak" your character and this titles makes for around 30 hours of fun and a little strangeness!
Furthermore, conversations can also be quite lengthy like most Japanese RPG titles and if you want to capture the entire story, you probably need to read these scripts. Furthermore, the title is quite sexualised, especially with the near-naked scenes, larger than life bosoms and sexy lingerie. Thankfully in terms of gameplay, the controls are well mapped on the DualShock controller, although the menus are a little fiddle some, particularly during battles.
Graphically, Nights of Azure is not the most impressive title on the PS4 but it's cartoon inspired environments work well with the gameplay and does allow for some escapism into this colourful world. However there are a few frame rate issues, clipping but fortunately these are few and far between.
The backgrounds are also a little Spartan but the colour palette really makes the game standout with its otherworldly type appearance. In terms of audio, the soundtrack suits the premise well and the sound effects works well with the gameplay. All in all, it's a relatively good looking game, although a little dated.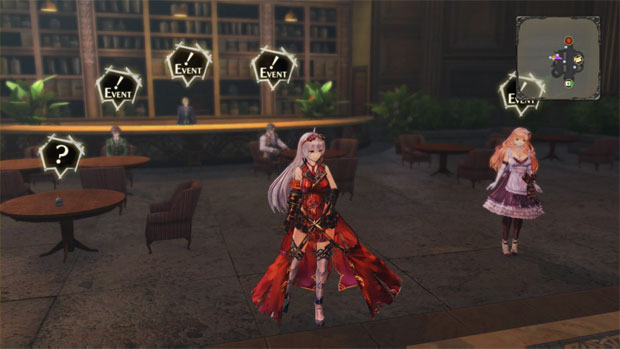 The combat of Nights of Azure is enjoyable and your AI controlled buddies, especially your monsters help add an element of unknown into the game as each have their pros and cons with classic archetypes like healers and tanks. Summoning demons or Servan does come at a cost which is Arnice's spirit metre and you can summon up to four demons so there is some strategy involved. However at its core, the title is a hack 'n' slash title which also allows you to perform combos, chain attacks and some basic self-defence moves.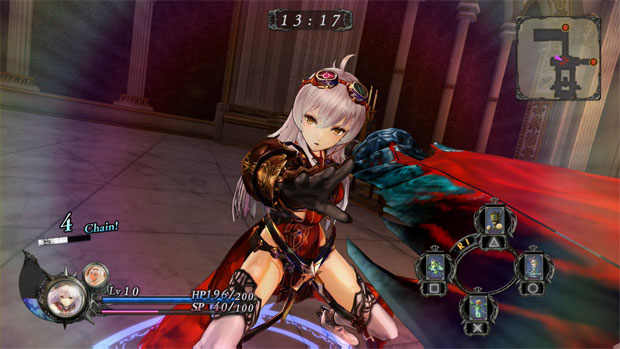 Equipment can also be shared with your companions, including the ability to issue basic commands during the fights. Battles range from easy to some difficult boss battles which requires some strategy on behalf of the player to successfully defeat your enemies. There's also some bonuses and challenge fights to tempt the player which does help break up the sometimes monotony of the overall gameplay.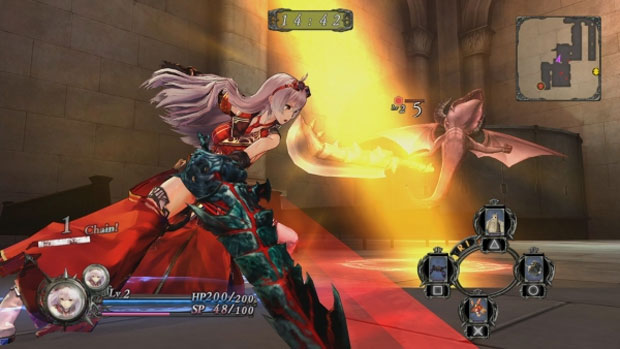 Furthermore and what I liked about the battles is that as you progress, Arnice does become more and more powerful which also allows the player to transform her into demon but once again does come at a cost. Battles are your standard affair that includes all sorts of action from melee to ranged. By killing enemies and collecting your blood, this allows you to level up Arnice which does require her to undress which is pure fanservice.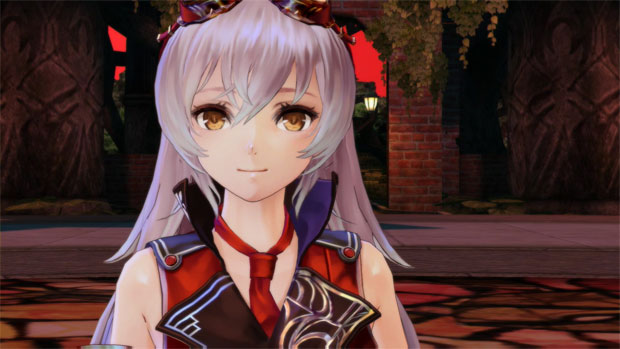 At levelling, this allows you to upgrade your statistics and abilities plus the option to tailor your character and the team. The game also does require an unhealthy amount of grinding because if you try to rush through the areas and enemies, you won't have the required abilities to defeat the more powerful bosses, particularly the last one which was quite difficult.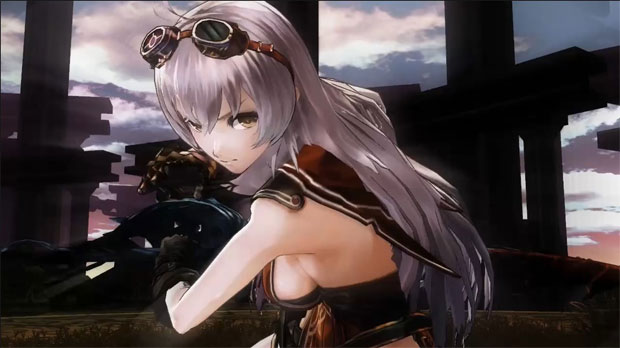 Final Thoughts?
In the end, I really didn't know what to expect with Nights of Azure but ironically it delivered a sturdy yet more importantly enjoyable gaming experience that harkens back to the basics of the Japanese RPG genre. It's got an interesting protagonist and some fun gameplay that had me committed to complete this strange anime inspired game with a touch of sexiness thrown into the title which may offend some players.
Not bad at all!