Comics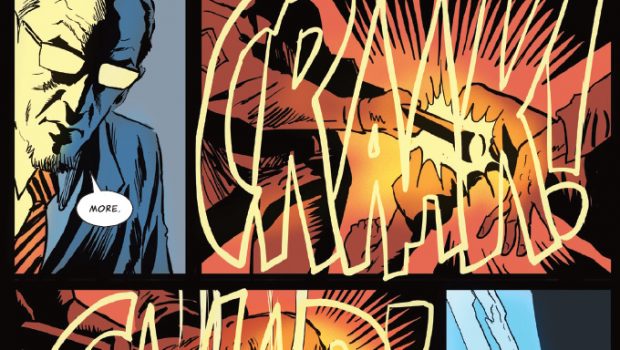 Published on June 19th, 2023 | by Tim Chuma
Night Of The Ghoul TPB Review (2023)
Summary: Does not really come together even with all the elements there and the ending just makes it worse.
A film preservationist Forest and his son Orson travel to a remote aged care home to talk to who they hope is filmmaker T.F. Merrit who has his own story to tell. Before long they are fully sucked into his story and find themselves in a fight for their lives. Who will survive?
There have been a lot of horror comics of late including the reissues of the old Crypt of Horror comics of the 1950s and the new series that came out to promote the Creepshow reboot. Nothing is really new under the sun but it is to be commended when someone does come up with a totally new idea not linked to existing characters of ideas that have been done a million times before.
Everything here should work, it has the plot and the artwork is suitably creepy but somehow it just does not come together and the ending is so bad that it is some Scooby Doo level villain stuff. It does look like they are trying to set up another story but I just would not be interested in it as all the good ideas have already been used up.
I am sure this would land differently if you were a fan of these creators and wanted to read everything they are involved in but with this one for me it just average even with the ending the way it was.
Maybe have a look at this one first and compare it with some other comics to see if it is right for you.
Comic details:
Writer: Scott Snyder
Artist: Francesco Francavilla
Genre: Horror
Publisher: Dark Horse
Publication Date: June 14, 2023
Format: FC, 152 pages; TPB, 7″ x 10″