PS4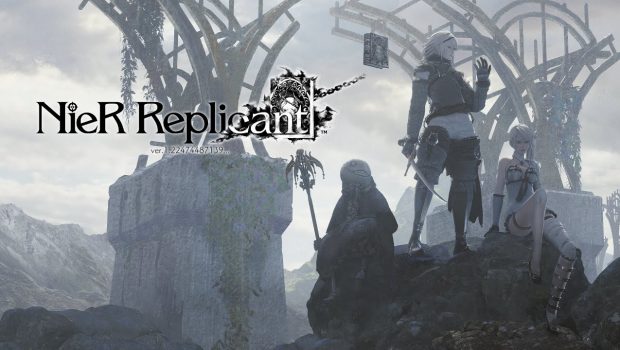 Published on May 14th, 2021 | by Jamie Kirk
Nier Replicant PS4 Review
Summary: The best way to play a cult classic and experience the wonderful storytelling abilities of Yoko Taro. Nier Replicant is a worthy version upgrade to accompany 2017's successful Nier Automata
Since the release and success of Nier Automata in 2017 many fans, myself included have wondered about its increasingly hard to find predecessor Nier. Released in 2010 to mixed reviews and poor sales, the original Nier became something of a cult classic mostly due to the highly regarded story. Now Nier Replicant Ver. 1.22474487139… is here to introduce a new generation of players to that captivating tale from 2010, with some crucial upgrades and a few of the same old problems.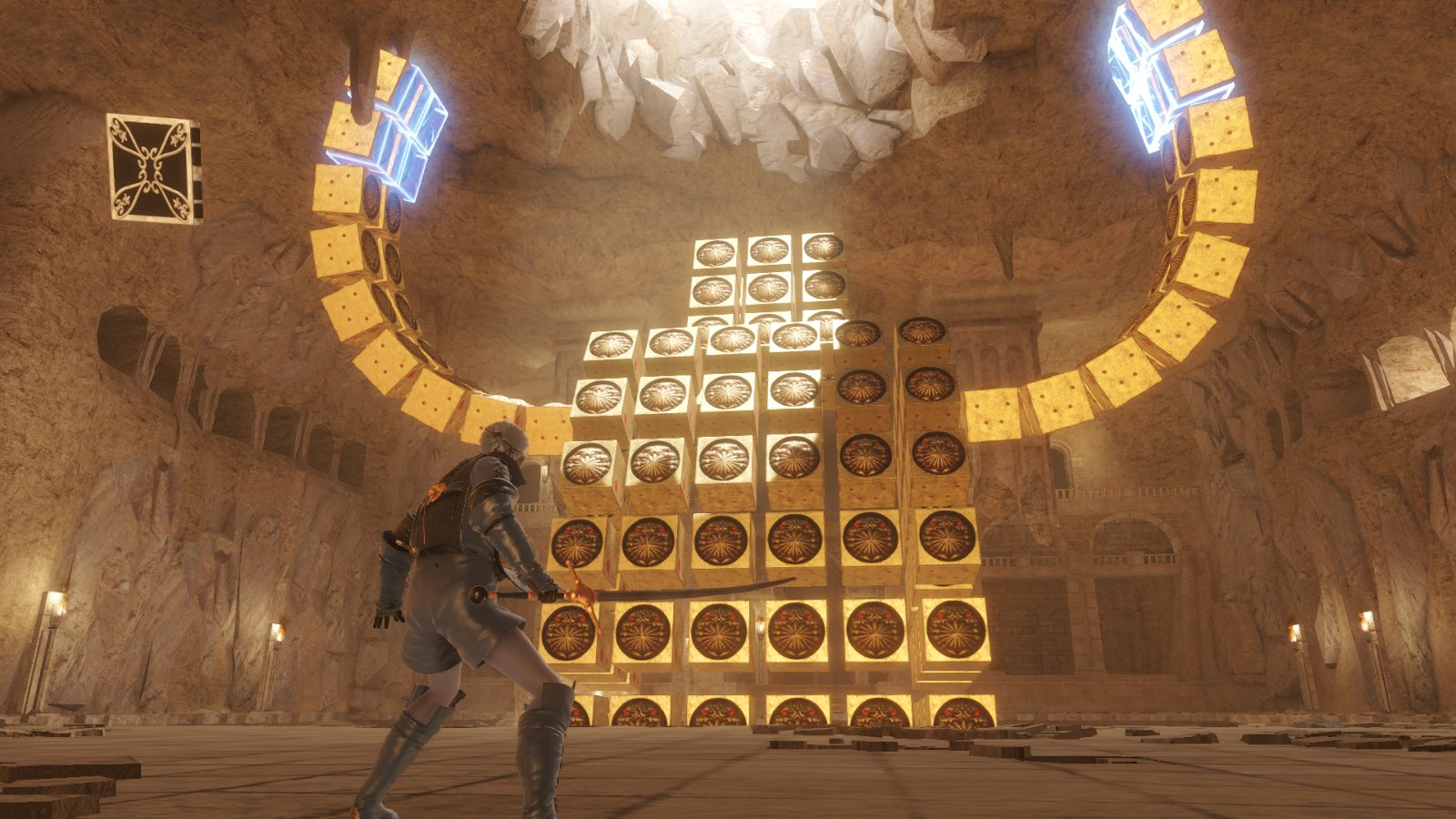 Creative director Yoko Taro has deemed Nier Replicant a "version upgrade" instead of a traditional remake or remaster. Along with a visual upgrade, developer ToyLogic has revamped the creaky combat of the original game and pulled it more in line with Automata. It's not quite as sleek as a Platinum Games combat system, but it's a smooth and satisfying affair.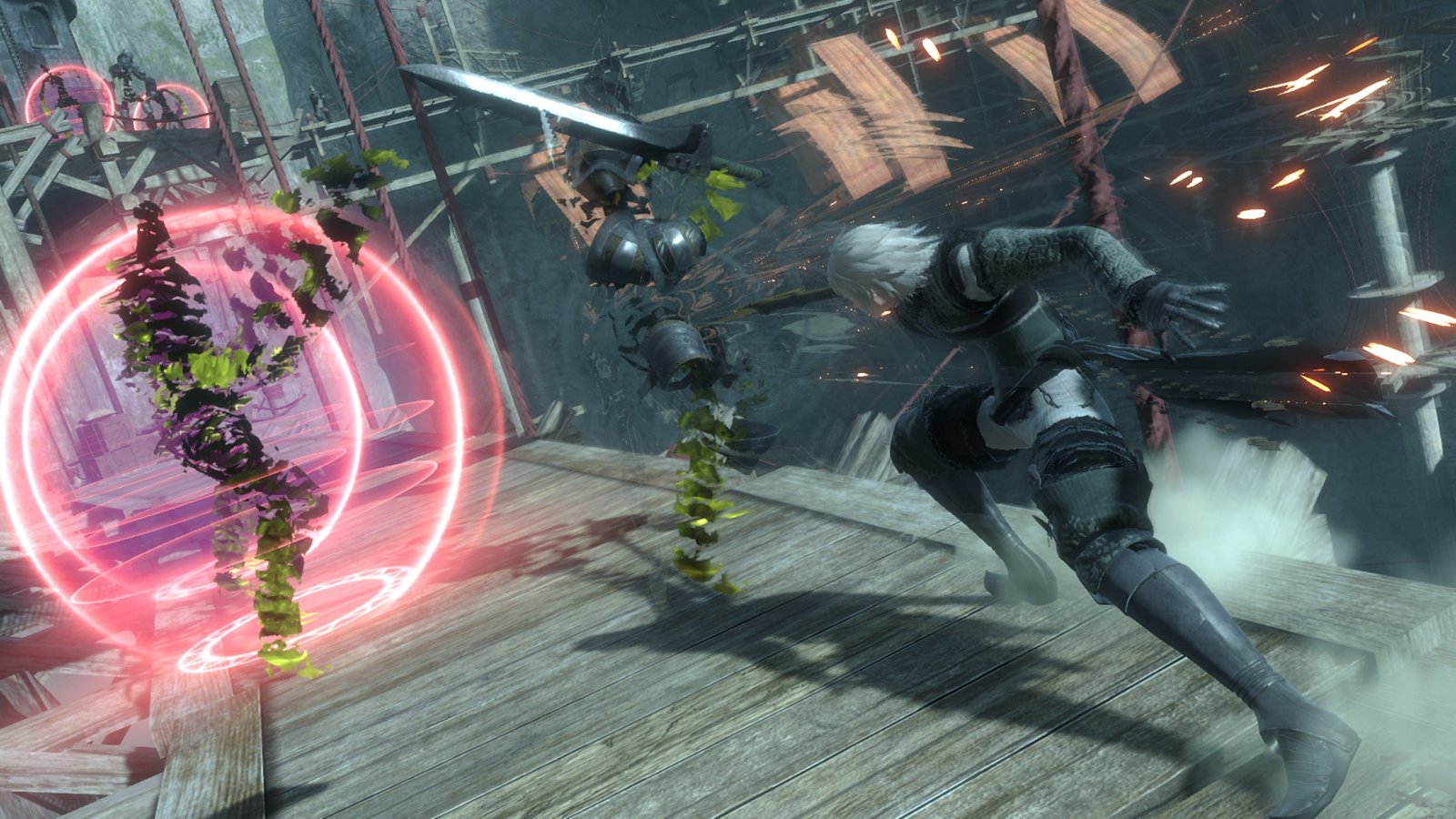 The new coat of paint is definitely an improvement over the original, but in 2021 some of the original games PS3 era trappings are evident. NPC's in particular are a blank slate, featuring none of the features of the main cast. The areas are gorgeous and expansive but up-close lack a bit of detail, although some might argue this helps evoke the haunting feeling the game is going for. There are also quite a few areas broken up with loading screens that might feel jarring to those used to a more seamless experience.  Overall it doesn't live up to the heights of Nier Automata but it certainly doesn't ruin the experience.
For years people have been pointing out that the story is special, and it's true. Nier Replicant excels. There is an instant hook. In a modern day setting a young boy cares for his sick sister Yonah in an abandoned convenience store. Monsters descend on them, which the young boy defeats with the help of a magical book. He goes to check on his sister only to see her starting to succumb to the illness. The game then cuts more than 1000 years in the future. The world has regressed back to more medieval times. In a small village is the young boy from before and his sister Yonah, suffering from a deadly sickness.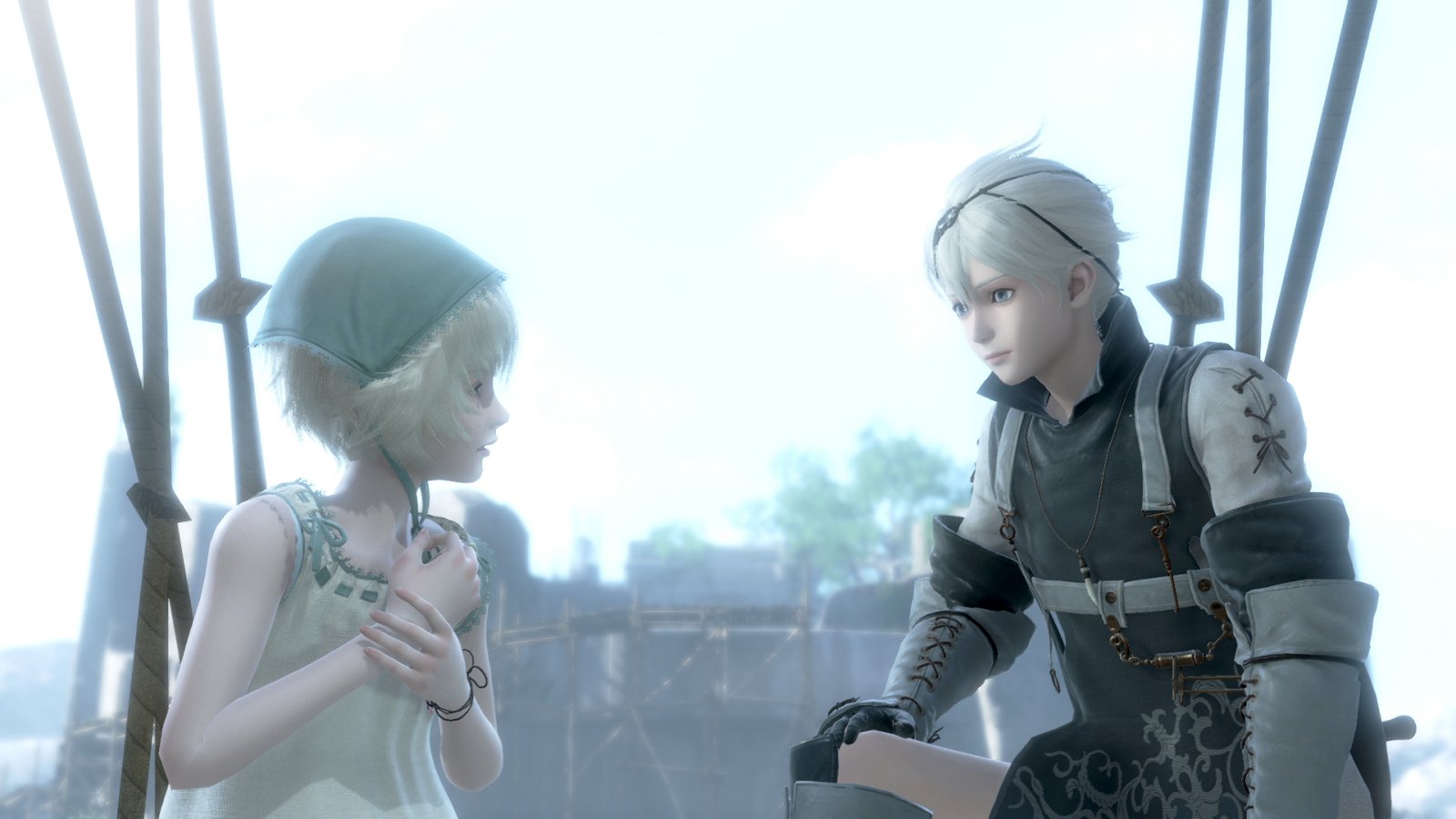 From here the young boy ventures out to find a cure for his sister in a story that hits on Yoko Taro's favourite themes, such as loss, hope and the cycle of violence and hatred. The cast is also perfectly written and acted. Grimoire Weiss is your floating magic book sidekick and his withering comments on the plot and state of the world add many fantastic moments of levity to an emotional storyline. Weiss is also exceptionally well performed. I don't think I'd ever had the thought "This is exactly what a magical talking book would sound like", but after an hour with Weiss it popped up in my head and never left.
You're also joined by Emil, a kind optimistic young boy and Kaine, a part shade warrior who talks like a sailor. All the characters have their own tragic stories that play out over the course of the games.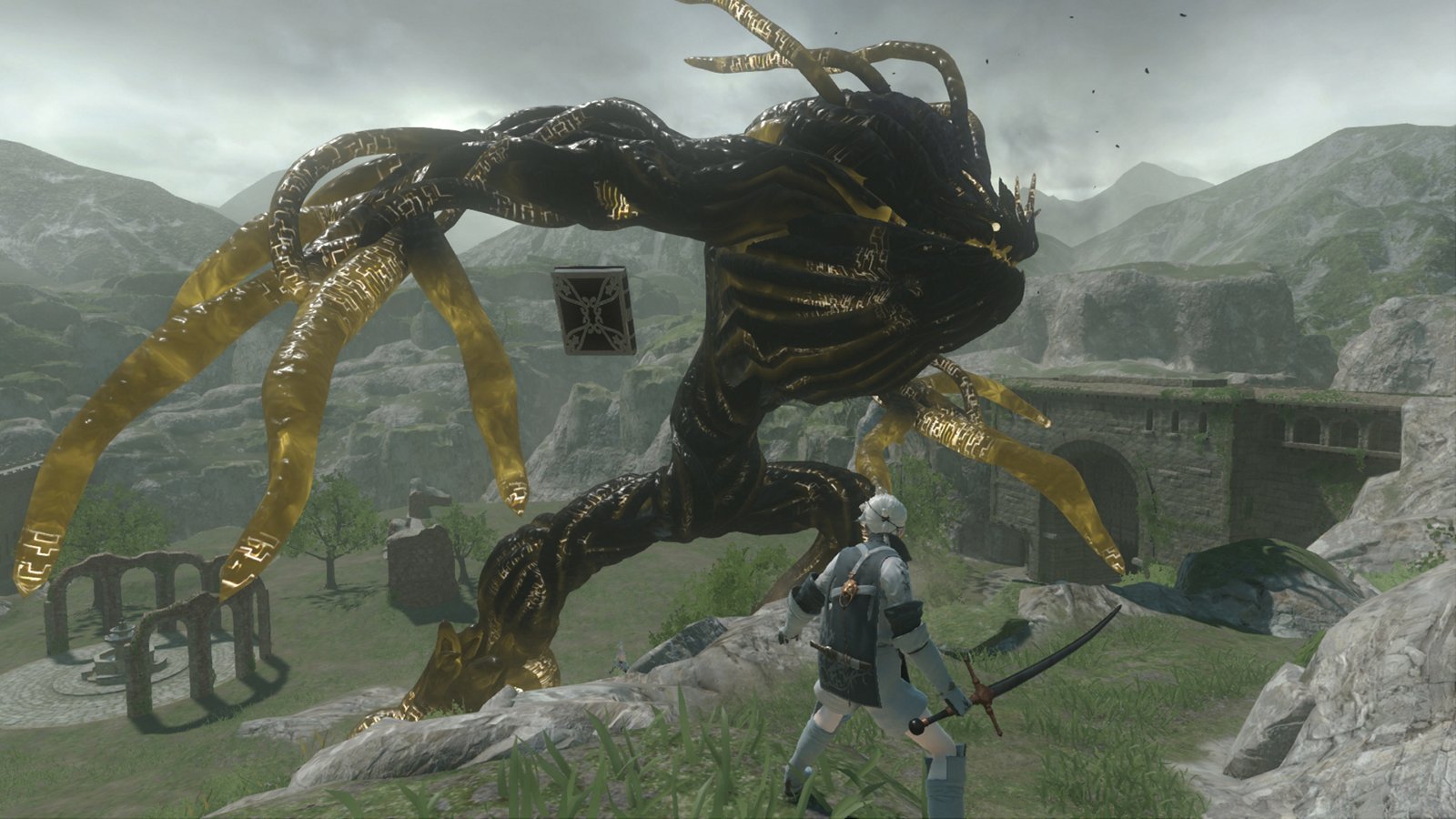 I say games because in order to see the full story of Nier, you are going to have to play it multiple times. Just like Automata, the full story doesn't even fully reveal itself until the second and third playthrough. For those concerned about playing the same thing multiple times over, it doesn't exactly work that way. Each subsequent playthrough doesn't force you to experience the exact same game over again. Instead it adds context to the story, offering different perspectives and entirely new chunks of gameplay and story. There is some repetition, but don't let this put you off as the full journey is very worth it.
One part of the game that does drag are the sidequests. There are some that are important to the story that are thrilling, but the vast majority of them represent the worst of JRPG bloat. Early on in the game multiple sidequests become available and they are all mostly variations on fetch quests. You head out into the field, kill a certain amount of monsters and then bring them back. It's dull and doesn't add much narratively to the game.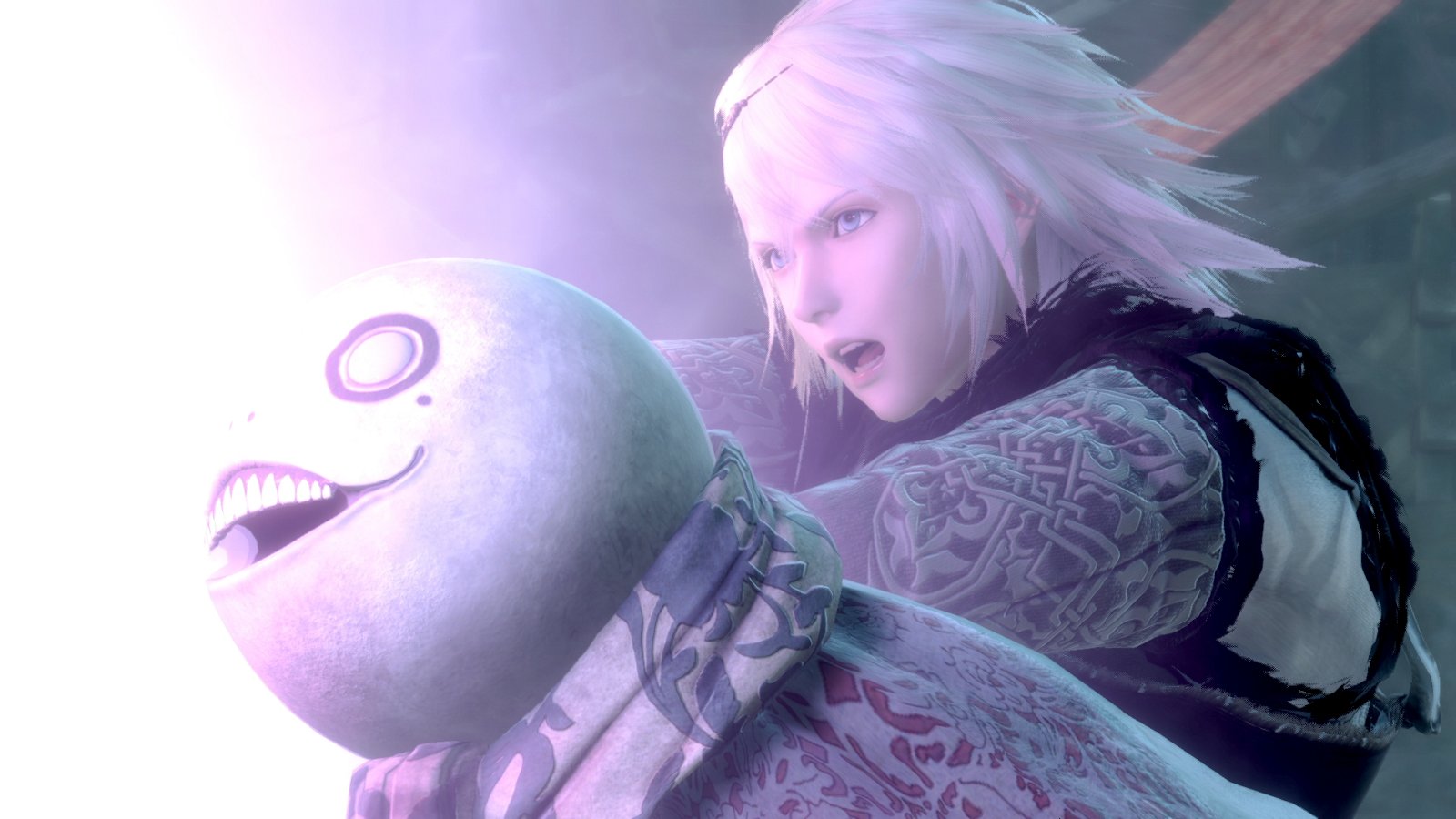 The game itself is also a fairly slow burn start, as you run various efforts around the village that at times feels like an extended sidequest. But after a couple of hours the main story gets going and does not let up from there.
The narrative is aided by the excellent soundtrack. It is haunting, melancholic and triumphant when it needs to be. It's composed by the excellent Keiichi Okabe, who was responsible for Nier Automata and also features incredible vocals by Emi Evans.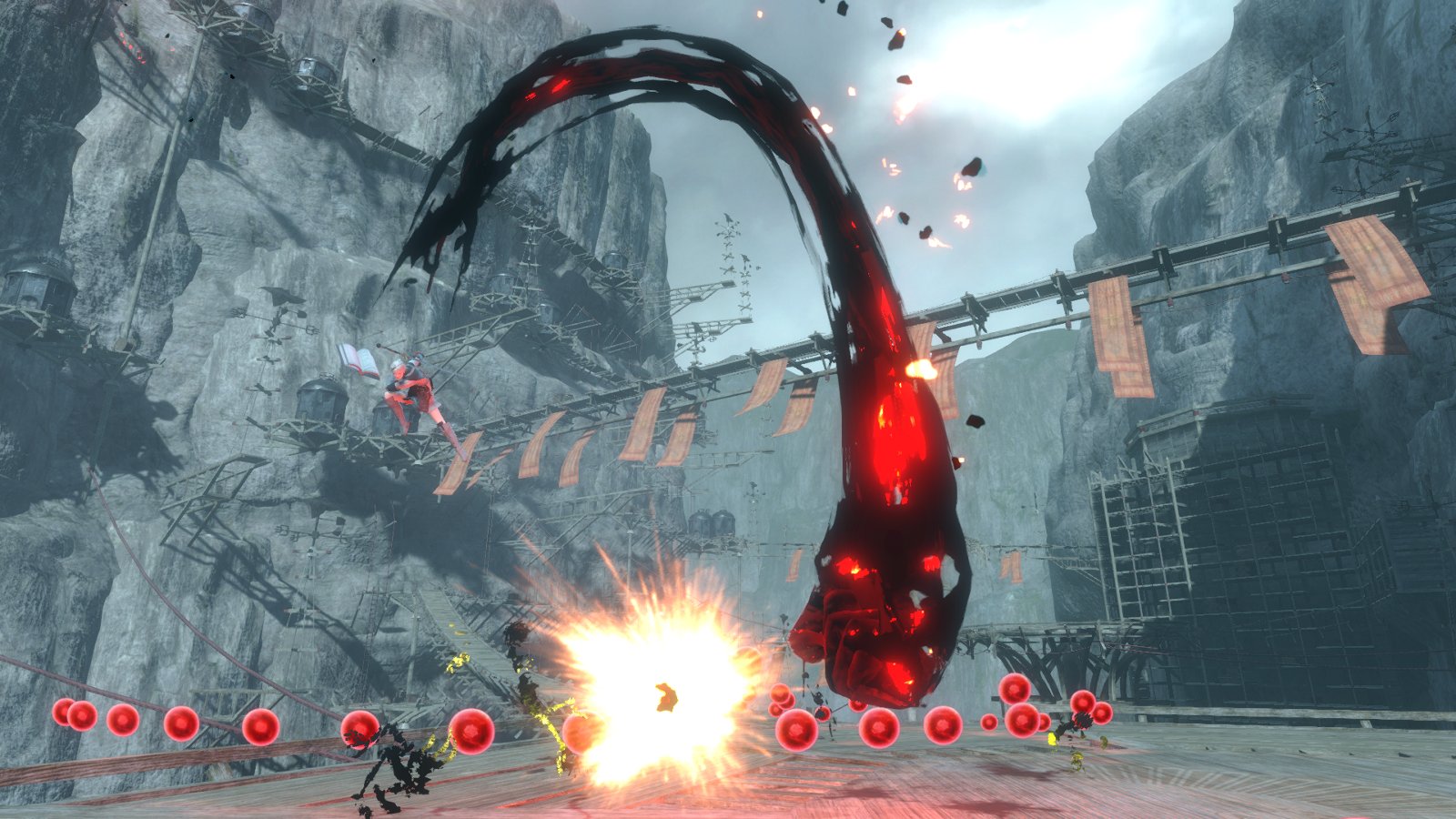 Nier Replicant is a worthy version upgrade that hopefully brings the little played 2010 original to a wider audience.  Some elements of the game have dated a little poorly but the overall package remains strong. The dazzling story, layered characters and soaring soundtrack all contribute to a worthy new version that demonstrates the genius of Taro and his team.