Games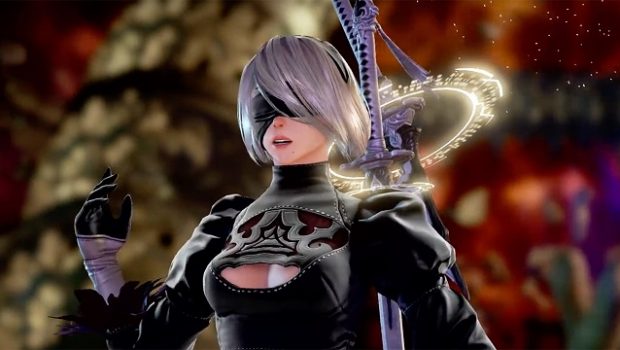 Published on October 30th, 2018 | by Admin
NIER: AUTOMATA'S COMBAT ANDROID, 2B, BRINGS HER BLADES TO SOULCALIBUR VI
BANDAI NAMCO Entertainment Europe and Square Enix are pleased to announce that NieR: Automata's 2B will be joining the battle of souls and swords in SOULCALIBUR VI – out now for PlayStation®4, Xbox One and PC Digital.
Click here to watch the 2B SoulCalibur VI Trailer: https://youtu.be/iG12BqJLdp4
Sent on a confidential mission, 2B arrived in a location unlike any she had seen before. Scanning her language database for a description, the words "ancient castle" were returned. Her sensors detected no machine lifeforms. "Communication received from Bunker", spoke the robotic voice from 2B's tactical support pod. "Mission received. "Objective: Destroy the hostile entity, Soul Edge."
2B wields two swords, Virtuous Contract and Virtuous Treaty. Both have been carefully tuned for maximum efficiency in the hands of a YoRHa android. Her fighting technique is specially designed for combat against machine lifeforms, employing acrobatic leaps and midair slashes, lightning-fast evasions and perfectly coordinated strikes.
2B will be a playable fighter in Versus mode, Arcade mode and Online matches – and come with her own stage, background music and character customisation elements.
She'll come as part of the SOULCALIBUR VI Season Pass or to download as a standalone character. More information on the release date to be revealed soon.
SOULCALIBUR VI is out now for PlayStation 4, Xbox One and PC Digital. For more information about the game and other products from BANDAI NAMCO Entertainment Europe please visit: https://www.bandainamcoent.eu, follow us on Facebook at https://www.facebook.com/BandaiNamcoEU, or join the conversation at https://www.twitter.com/BandaiNamcoEU.