Interviews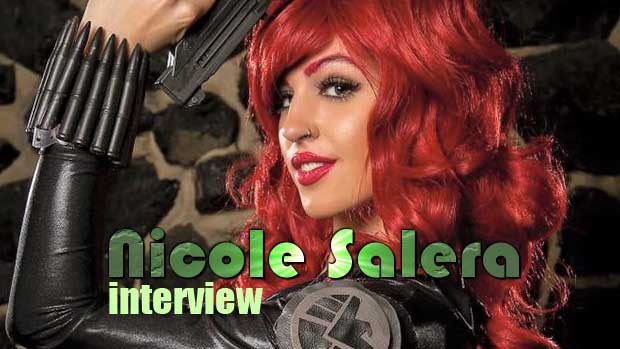 Published on May 25th, 2016 | by admin
Nicole Salera Interview (Impulse Gamer)
Welcome to Impulse Gamer Nicole! What drew you into cosplay?
Hi! Thank you for chatting with me! I was approached by some friends years ago asking me if I wanted to go to an anime convention with them, and I said yes, and that I wanted to dress up. I was so nervous that no one else would dress up. I had never been to a convention before. I worked super hard on my costumes, trying to make them look as accurate as possible with no cosplay skills whatsoever. Everyone at the convention was incredible and welcoming, asking for photos everywhere I would walk! It was amazing. Everything started there.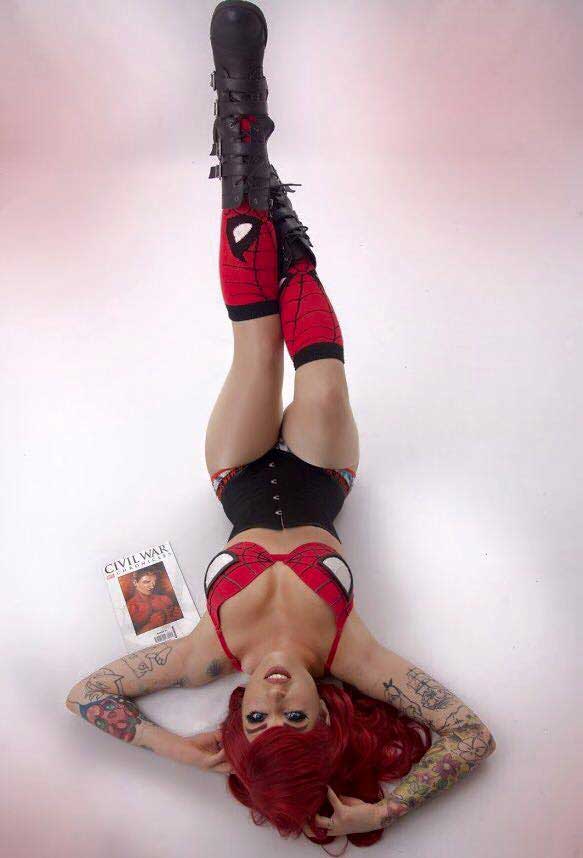 What's the coolest aspect of cosplay?
There are so many cool aspects of cosplay. I love the fact that I can put a creative spin on a well established character and give that character another side. I also love when costumes get such a positive reaction. Feeling the love from the community makes you want to pick up a pen and start another costume draft.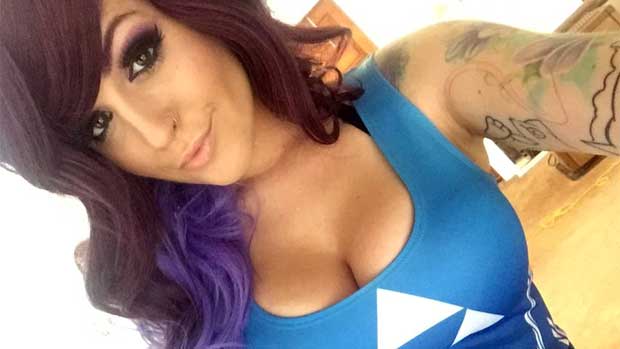 Most annoying?
The negativity you can get from people is pretty frustrating. You put your blood, sweat, and tears into these costumes. When someone comes by and throws mean/rude/snarky/disrespectful/ignorant comments at you, it sticks. You remember the bad ones. I try to avoid reading comments, but at times, you just do it. It's really painful. Thankfully, these comments do not come along as often as the positive ones.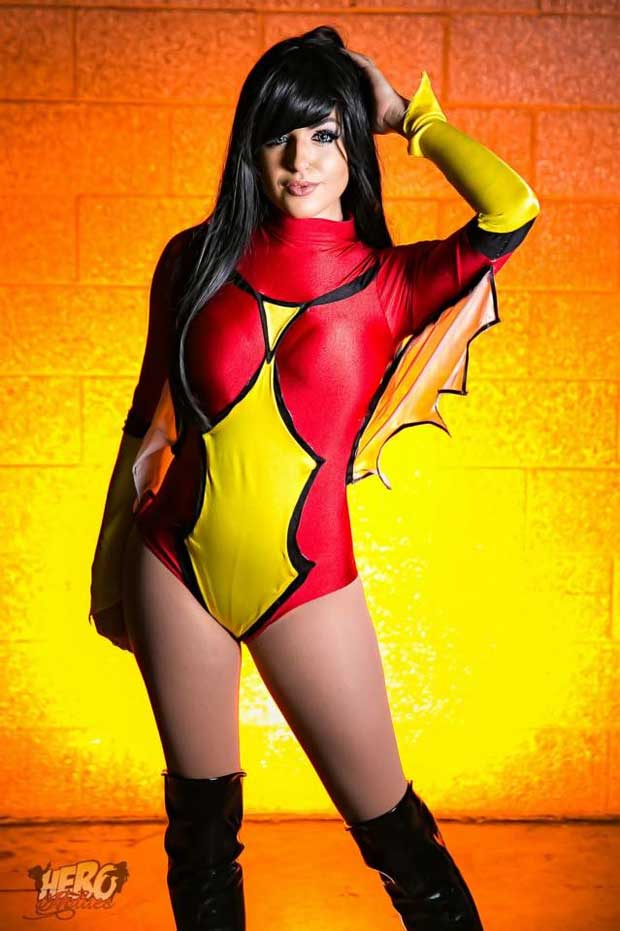 Tell us about your costume creation?
I always start out writing down what I want to achieve with a costume on a piece of paper. I go to Google and look at images of the character and always usually attempt to turn the costume into a leotard of some sort. Leotards are my thing. I love how cute they look and how much you can do with a leotard. In the past month, I have started doing all of my costume creating on my Twitch channel so people can see how much work really does go into these costumes that we make. Twitch is such an amazing platform to do live tutorials on. I take patterns, bought and created, and cut out all of my pieces. My costuming is a lot of trial and error. That is how I learn. I have to make mistakes. Everything always comes together at the end.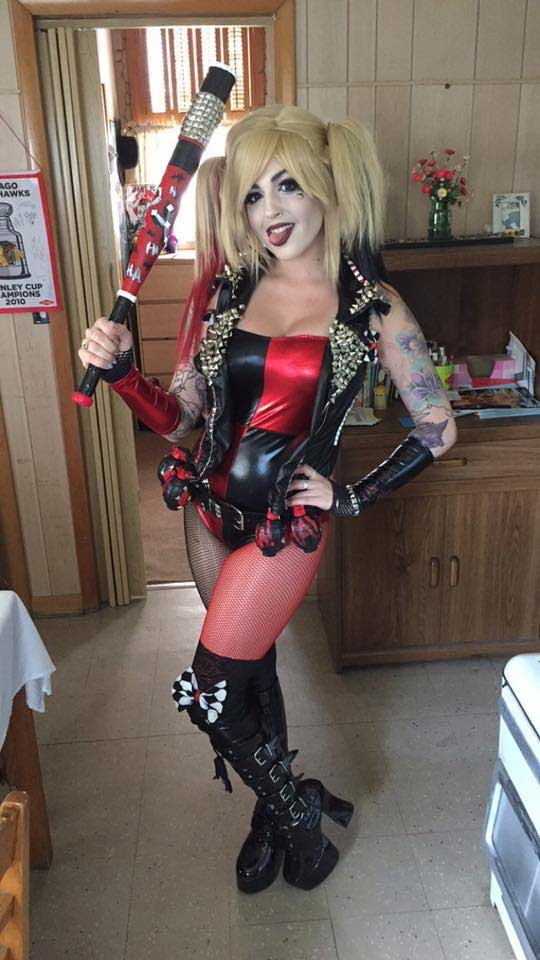 What's the coolest thing you own?
Oh man… I recently bought a wearable Pip Boy from Fallout. That thing is so cool! You can stick your phone in it to make it look like an actual Pip Boy!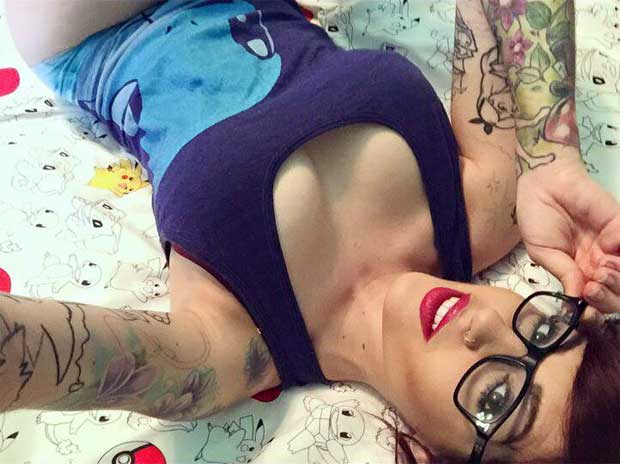 Most embarassing?
I have so many embarassing things. I have a bunch of Twilight cardboard cutouts at my parents house. I was a big Twilight fan back in the day. I used to take pictures with them…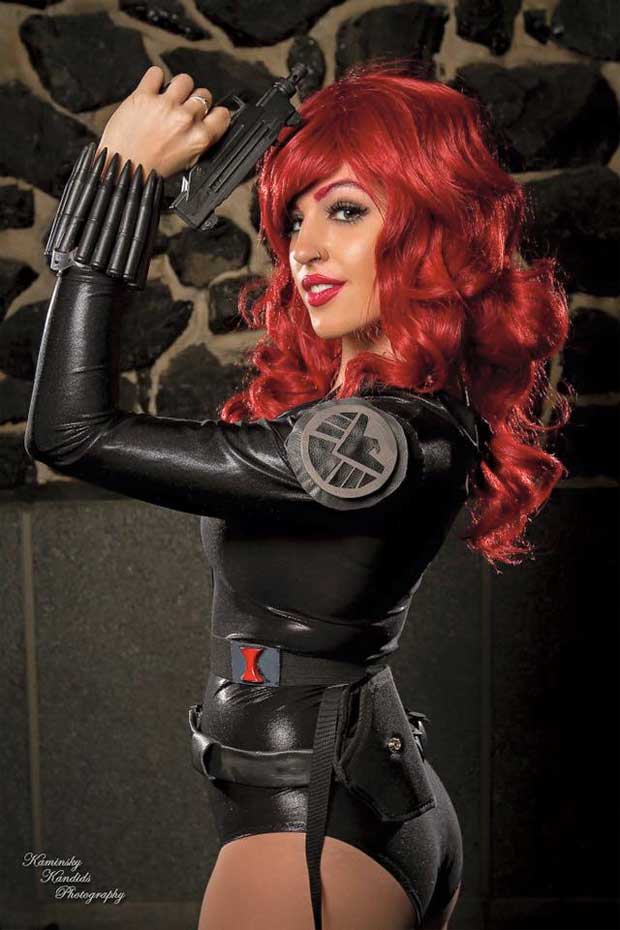 Photo Kaminsky Kandids Photography
What's your favourite hair colour?
PURPLE. My hair won't really hold color from all the damage I did to it when I was an emo kid. I am attempting to lighten it again. I need all of the luck!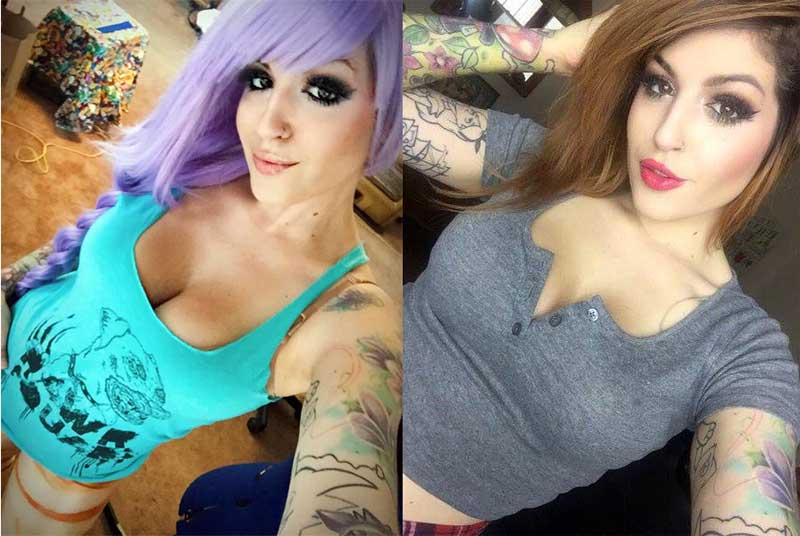 Okay… you ARE Black Widow! What was is like cosplaying her?
OH THANK YOU! So I have gone through 3 different Black Widow cosplays. The first was more of a Black Widow in Iron Man inspired look with the suit/belt/accessories. That suit was horribly uncomfortable, so I had the opportunity to go to San Diego Comic Con in 2014, and had a week to plan a new costume. I made a new leotard version of the suit and called it "summer" Black Widow. For C2E2 this year, I remade the costume for the third time, using the new Yaya Han fabric. I didn't get to fully finish her in time, but shes going to have a pin up style wig.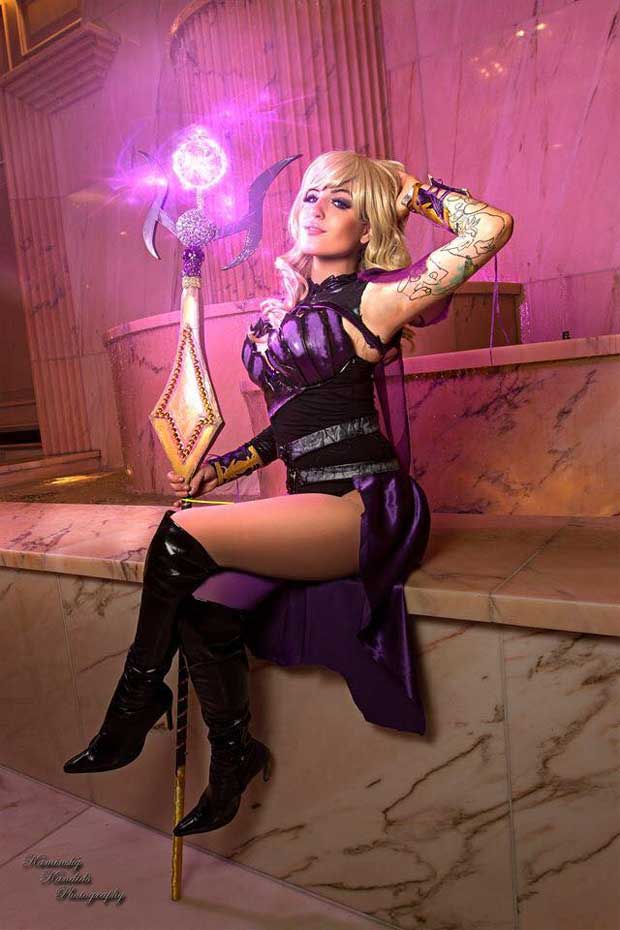 Photo Kaminsky Kandids Photography
What games are you playing at the moment?
I am playing Fallout 4 and Borderlands 2. I just finished Outlast and Until Dawn.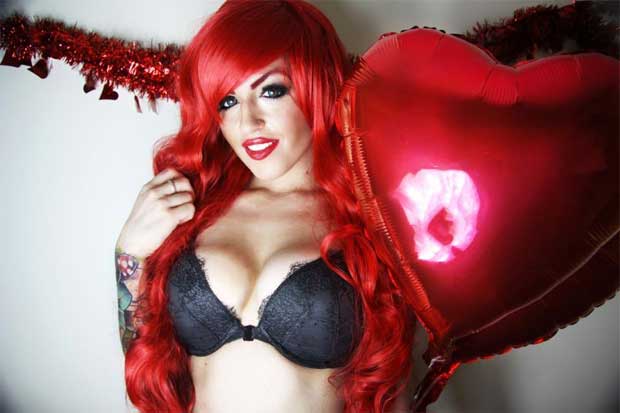 All time favourite game?
Pokémon.
Worst game ever?
I hate Five Nights at Freddy's.
What else does 2016 hold for you?
I want to make bigger and better costumes, have more photosets out, and to get partnered on Twitch.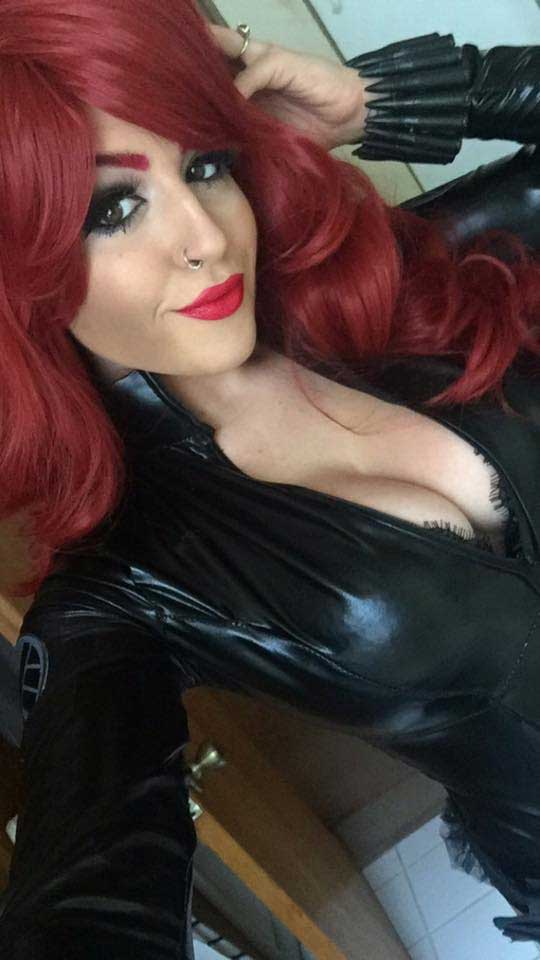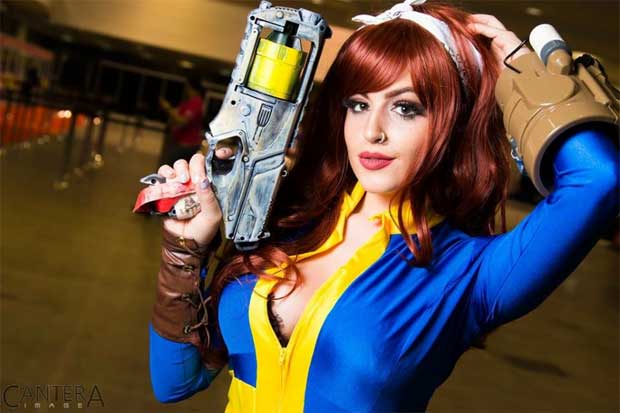 Photo Cantera Image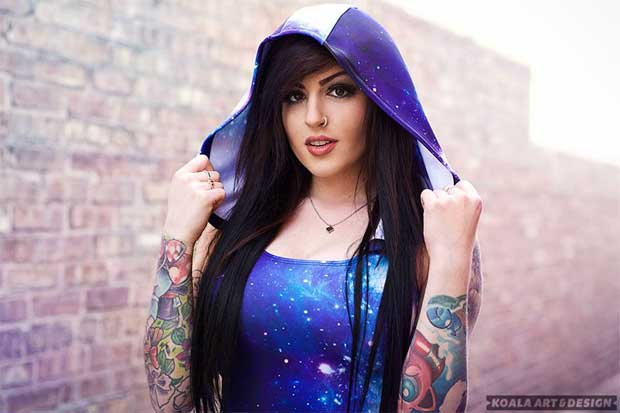 Photo Koala Art & Design
Follow Nicole at the following social media sites!
https://www.facebook.com/Nicolesaleracosplay
https://www.youtube.com/user/nicolesaleracosplay
https://twitter.com/msnicolesalera
https://www.patreon.com/nicolesalera