Interviews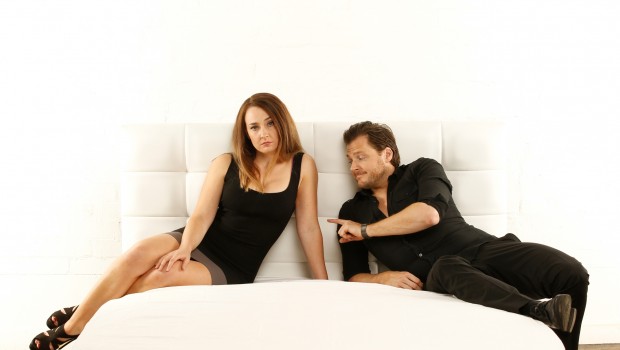 Published on February 15th, 2015 | by admin
Nicole Melloy Interview (Sexercise the Musical)
Hi Nicole and Welcome to Impulse Gamer. What are you most looking forward to with the Melbourne Season of Sexercise?
I am so curious about how audiences will react! It's such a funny, familiar and sometimes confronting piece, so I imagine people will be laughing because they are genuinely looking at their own story on stage. I also love doing a show during Summer, there's nothing like leaving the theatre on a hot night and having a few beers after, especially in a suburb like St Kilda! I think the vibe will be amazing around the Alex Theatre during our season!
Can you tell us how you became involved in Sexercise?
I think the producers had seen me in another show, so I was asked to come in and audition for Sam which was lovely. I was instantly keen because I knew Lyall Brooks (playing my husband, Joe) was involved and he is an old friend and wonderful actor. I also thought the script was really refreshing.
How did you explain to your family that you were going to star in Sexercise?
Um, yeah. My parents were a little concerned by the title but did their best to hide it and act cool, but much harder was trying to explain it to my conservative and Italian future father-in -law, especially as my fiance proposed just three weeks ago! I just tell everyone it's main theme is not sex but "connection".
You're a professional ballet dancer so will you be using any of your former dance training in this new show?
Believe it or not I will be. I am required to use my flexibility a number of times and there's a nice little pas de deux at the end. However this is a musical that showcases singing and acting much more than dancing.
In training for a new dance musical, what are some of the challenges?
When u are learning a new work there is so much to workshop, and therefore so much to retain! You need huge amounts of stamina to stay creative and playful all day and then remember lots of technical things like choreography and harmonies. I gave myself an extra challenge here by performing in another musical at night during the first two weeks of rhsls so I was a very busy woman. Luckily I love what I do so even if I'm exhausted I am pretty happy.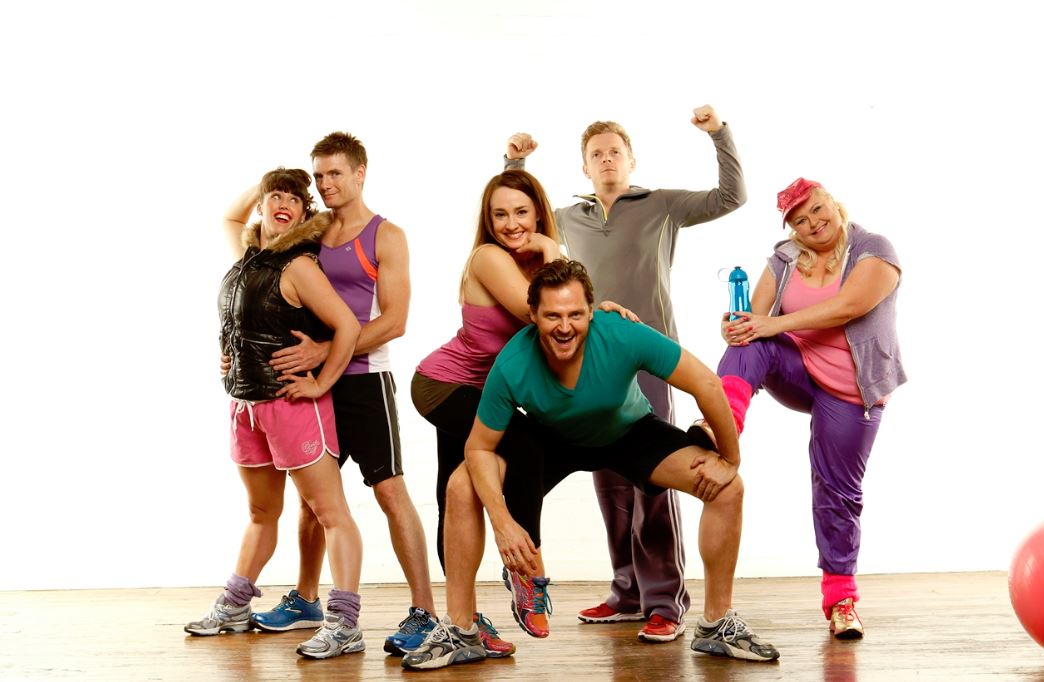 What about rewards?
This cast is truly phenomenal. Every day I am impressed with everyone's work and every 20 seconds or so someone makes me laugh. I don't know how we've managed to put a show together. The people are definitely the rewards. Oh, and a few of my costumes are from Zara so I'm pumped to wear them. Perks.
Can you tell us a little about Sexercise and what we Melburnians can expect?
In a nutshell, Sam and Joe are a successful married couple in their 30's who have a kid, careers, time to stay fit, and social lives but have run out of time for their marriage. They are having counselling and their therapist has some pretty radical suggestions that revolve around sex. Although Joe and Sam are the central couple, their friends Tania, Shane and Andy are all fabulous characters and help paint the picture of a typical Melburnian lifestyle. I think this show will really resonate and best of all, it's a fun, light night out that women AND men will enjoy!! I promise you that men will dig this show. Maybe leave kids at home though.
Could you explain the rehearsal process for a new show? It must be a little different than something like Anything Goes? 
Yes, it is extremely different. I have been fortunate in that quite a few of the musicals I have done (e.g. Legally Blonde, jersey boys and yes anything goes!) come to Australia from broadway, so you are fitting in with a mould of a show that has been tried and perfected somewhere else which  has it's own advantages and disadvantages. In the case of a new work like sexercise, you are workshopping and creating the piece as you go. Specifically, finding your character can be challenging, because there is no template and everyone (including the writer) is still figuring out who these people are and how to bring them to life. But it's also a part of the process that I've loved. I feel very lucky to have been able to create my very own unique take on the character of Sam, and to be the first person to play her and sing her songs!
You play Sam in Sexercise, how different is Sam to some of your other theatre and musical roles?
Sam is definitely one of the more conservative roles I have been cast in!  I do tend to get fairly ballsy, extroverted female roles who use their sexuality a lot and Sam is certainly not like that. She is modest, reserved, stable and is doing her best to be a great wife and a great mother. This is a huge contrast to Magenta from Rocky Horror or Georgie in Spike Heels!  Interestingly though, I am being cast in a lot more "mum" roles lately…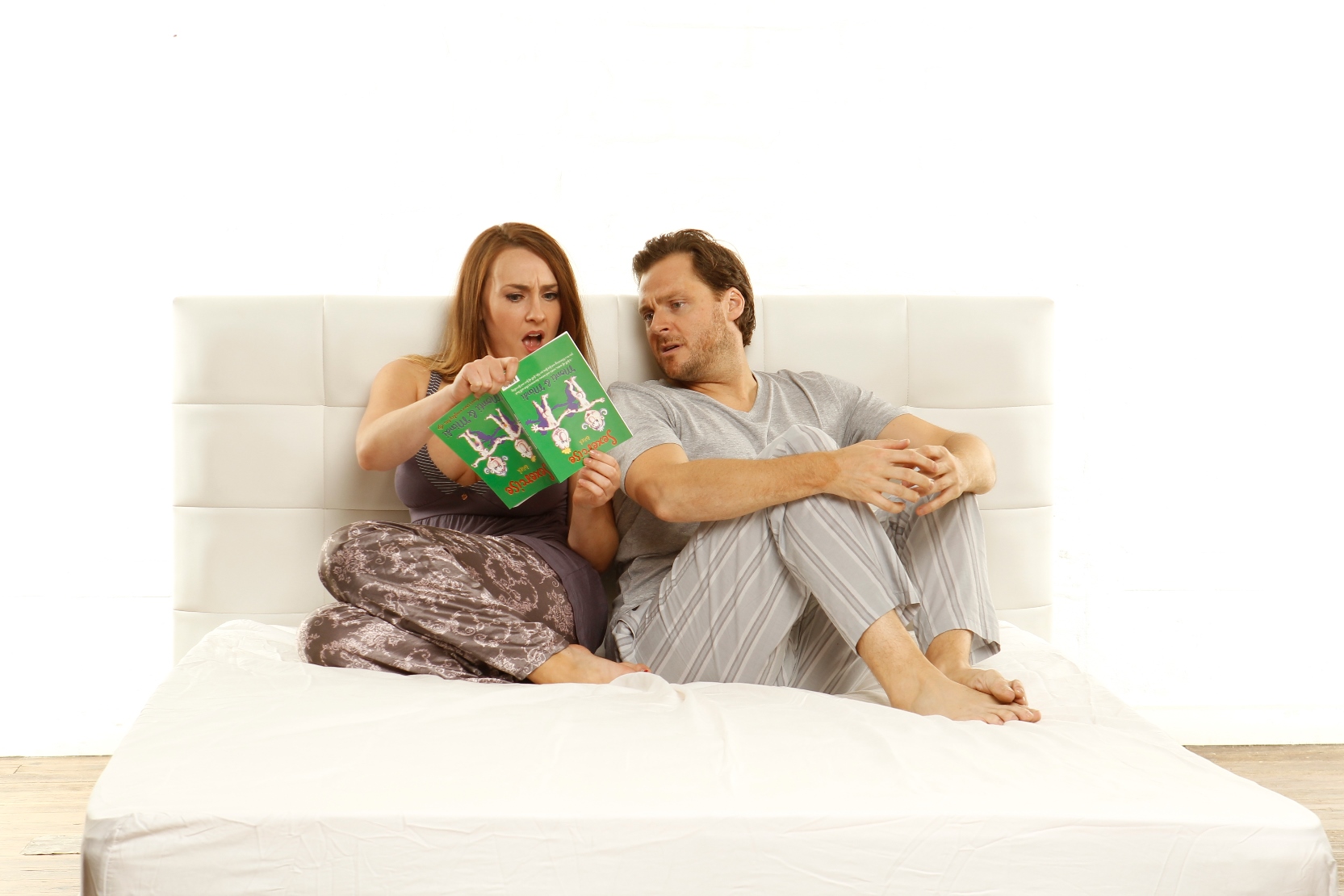 What do you like about Sam the most?
I find Sam very brave. She is willing to change and expand even though it's hard for her. She is also a very high achiever who won't settle for less than she's worth, and I admire that in a woman. Also, I absolutely love all the songs she gets to sing, in particular a beautiful ballad in act one.
What's the funniest thing that has ever happened during rehearsals for Sexercise?
Some of the stories aren't appropriate to write about, but the first time Lyall and I had to do a scene on a bed that was tipped at a 40 degree angle, (during a run with producers present mind you) we were having a cuddle and both started sliding/ rolling down the bed. If that wasn't enough, the musical director started playing the theme from Titanic as we tried to scramble back up to the top. Things like this happen all the time.
Do you think that Sexercise mimics real-life?
Yes, definitely. Even though I am not married with a child, I do know that Joe and Sam's marriage is happening out there in the world today, especially in Australia. I also think that the relationship between all the boys is particularly real and clever too. I love their scenes. I am always trying not to giggle when I am on stage with them.
What is the new Alex Theatre like in St. Kilda?
It's going to be amazing! I think the location is particularly cool, and the fact that there are three different spaces within is really unique too. The more theatres we have, the more opportunities for great work and the more people will start attending. It's all about continuing to build our theatrical culture in melbourne and therefore Australia. I truly believe we have a responsibility to create work that audiences want to see, and now we have another space to do that. It's exciting.
How excited do you think Derek Rowe, Alex Vass and Malcolm Cooke will be when Sexercise opens on the 24th of February?
Well, if the last run-through in the studio was anything to go by they will be thrilled! Mostly, I think they will feel proud of all they have achieved. Everyone has worked so hard!
Thanks for your time Nicole and all the best for Sexercise! 
Pleasure! Thank you!!
http://www.sexercisethemusical.com/