Films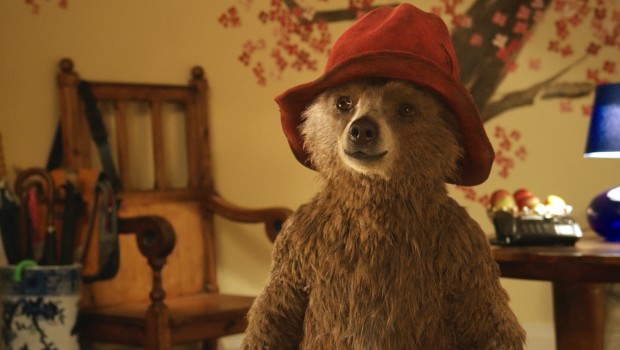 Published on December 8th, 2014 | by Damien Straker
Nicole Kidman hosts special screening of 'Paddington' for the children and families of Sydney Children's Hospital, Randwick
Hundreds of smiling faces lit up Hoyts Entertainment Quarter today when Sydney Children's Hospital Foundation Ambassador Nicole Kidman hosted a special screening of her new movie Paddington for patients of Sydney Children's Hospital, Randwick.
Paddington is based on the iconic Paddington Bear books by Michael Bond and sees Nicole Kidman star as Millicent. While in the film she plays the deliciously evil villainous, in real life she is an avid fan of Paddington, having grown up reading the books.
"It's great to be back here supporting Sydney Children's Hospital, Randwick. When I started making Paddington I promised myself that I would do a special screening for the families and children of the hospital.  I hope that the film goes a little way in bringing some joy to the lives of these extraordinary people," Nicole Kidman said.
Sydney Children's Hospital Foundation Chief Executive Officer Leanne Warner said the event was a wonderful chance for patients and their families to spend some quality time together away from the Hospital.
"Nicole Kidman has been an Ambassador for Sydney Children's Hospital Foundation since 2000 and has brightened the lives of countless sick and injured children with her warmth, dedication and passion," Warner said.
"Today she has provided our families with an amazing opportunity to de-stress, break the monotony, take time out of the Hospital, and like other kids during the holiday season, have fun watching this wonderful movie."
One of the many children Nicole Kidman met today was Mary Chaar, 9, who is a lifelong patient of Sydney Children's Hospital, Randwick.
Mary was born prematurely at just 24 weeks old and weighed only 660 grams. She underwent two major operations in one week; surgery on her heart due to respiratory complications and a procedure to remove 10cm of her bowel. Sadly, that was just the beginning of her health issues. At two years of age Mary was diagnosed with Chronic Idiopathic Thrombocytopenic Purpura (ITP), a rare autoimmune disorder.
In a bid to cure the ITP, Mary had her spleen removed. Although in 70% of cases this surgery is successful, Mary was unfortunately not cured. Now, without a spleen, she is vulnerable to infections, so she will continue to be on antibiotics for the rest of her life.
Even a slight temperature will put Mary in Hospital for at least two days, so she is constantly monitored not only by her mum, dad Joseph, and her older sister Jasmine, but also her teachers at school. Mary's journey will continue like this into the future until there is a cure.
"It was very exciting to be able to meet Nicole and to see her new movie Paddington with my mum, dad and sister," Mary said.  "We were allowed to take a photo with her, which I can show all my friends at school."
Around 240 patients, siblings, mums, dads and grandparents enjoyed the screening today with delicious snacks, gift bags and the chance to get up close and personal with one of the world's biggest stars.
Source: StudioCanal Media Release