Interviews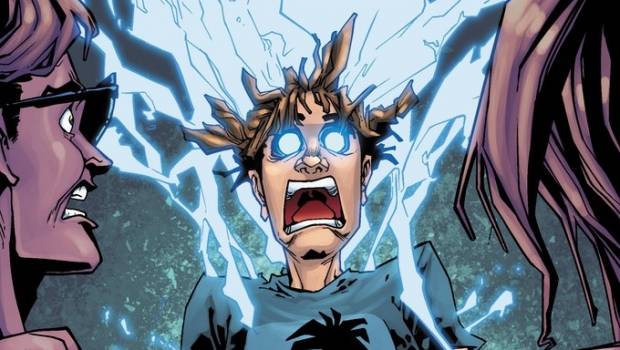 Published on September 18th, 2018 | by Dana Folkard
NICOLE D'ANDRIA INTERVIEW – ROAD TRIP TO HELL
Nicole D'Andria, marketing director at Action Lab Entertainment and writer/creator of the dark comedy, Road Trip to Hell,  recently had a chat with Impulse Gamer about her first creator-owned project, where she talks about the Kickstarter, her creative team, the challenges of breaking into comics and much more!
Is this your first foray into making comics?
This is my first creator-owned project, which has been years in the making. But I'm very familiar with making comics since I've been working for Action Lab Entertainment for over three years now. I help with a lot of their series, including writing the script for the first issue of Miraculous: Adventures of Ladybug & Cat Noir as well as co-writing issues of DollFace. Plus I edit, adapt and manage several Action Lab series, so I'm very familiar with the process of creating comics. Yet this is the first time it's a project 100% my own and I couldn't be more excited about it!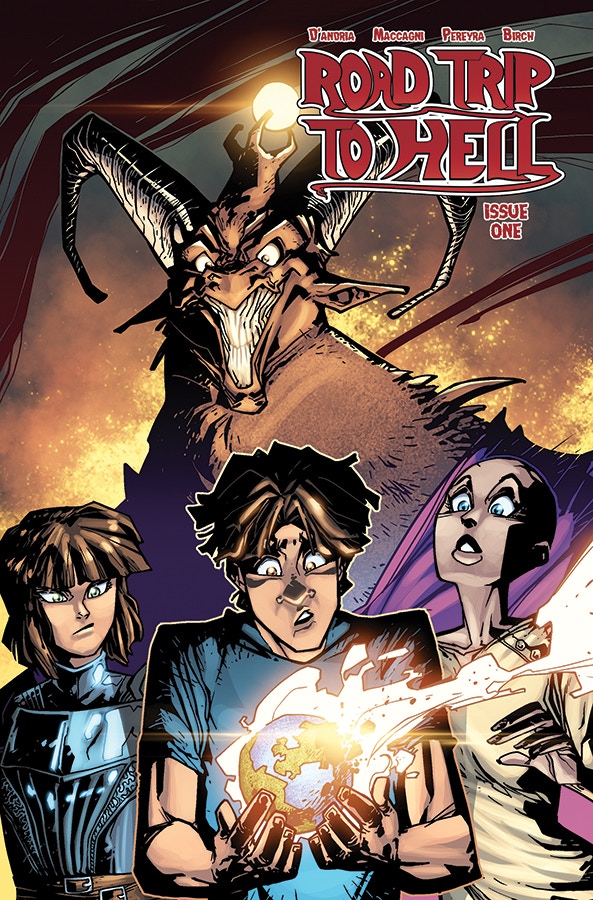 Can you give us a rundown of the plot, key characters and what people can expect?
Francis Rhoades has lived his life with a terrible power. He thought his life couldn't get worse… and then he finds out he's the son of the devil! Not only that, but the devil has died and now Francis is the new king of Hell. And everyone from Hell has escaped and is trying to kill him and take the throne for themselves!
Besides Francis and the tirade of evil coming straight out of Hell, a couple more key characters include Francis' sister who's in remission from cancer, Star; his literal guardian angel, Joan of Arc; and the demon who comes to deliver the bad news to Francis, Baphomet.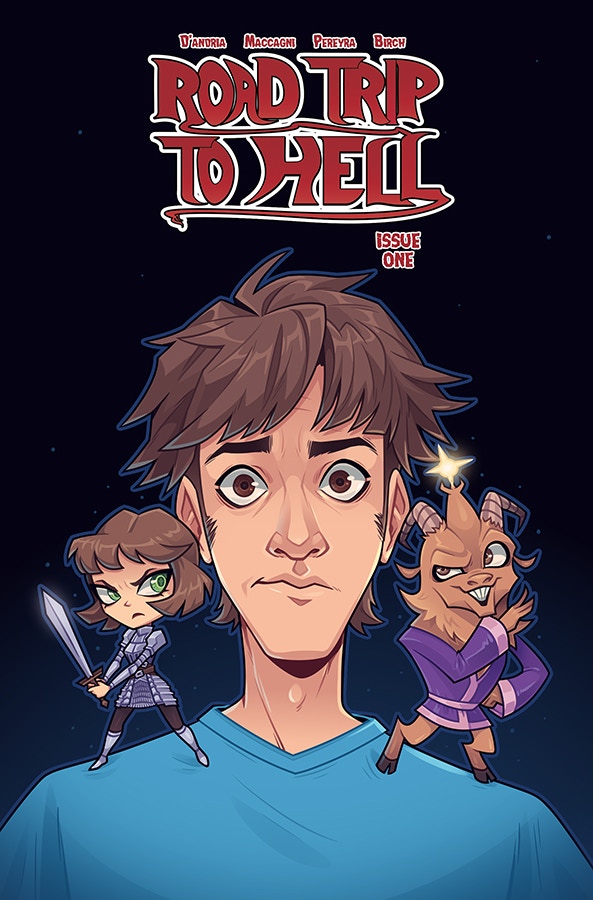 Let's talk about the Kickstarter. What goodies can people expect if they back it?
Pledging to the Kickstarter will be the only way people can get on the official "Thank You" page on the first issue.  Road Trip to Hell #1 is also available digitally and physically (with the option of getting a variant cover by the wonderful Zoe Stanley) on Kickstarter.  A digital copy of the script is available, as well as the option to have me edit the backer's own script (of up to 32 pages).
In the higher rewards tiers, backers can get a one hour Skype call with me covering things like submitting your comic to a publisher and marketing your comic. The highest reward tier includes all of these rewards, plus a special limited producer credit in the first issue.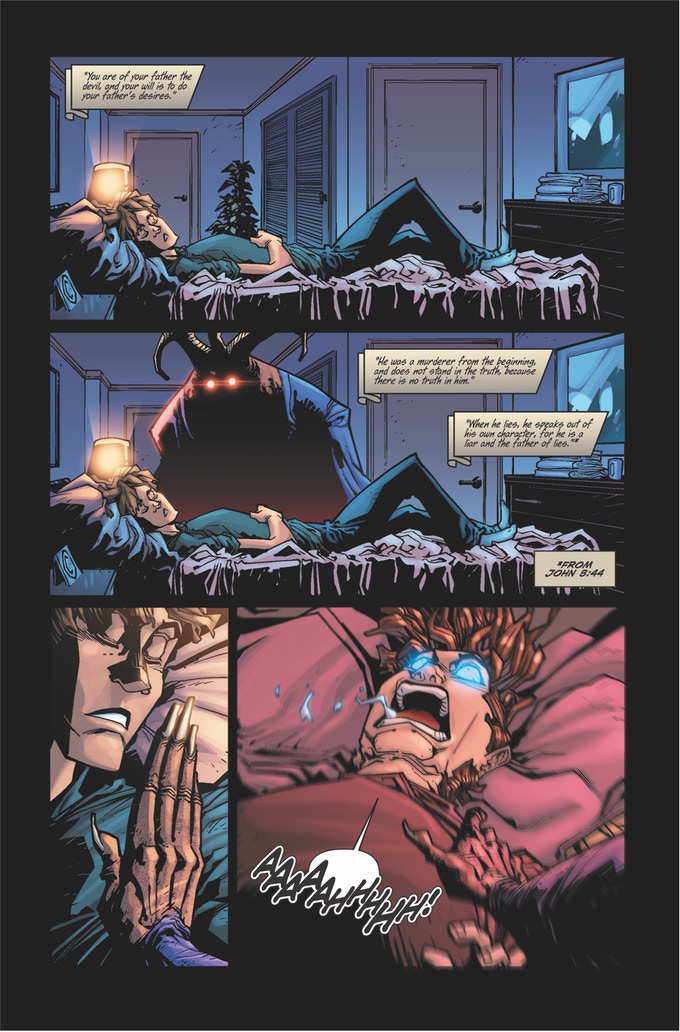 What brought you to this moment as a creator, and have you found it challenging breaking into comics?
I've wanted to be a writer since around second grade, so this has been a longtime coming for me. It's an enjoyable challenge—I love the work I already do in the comic book industry and I've been wanting to write a comic since I started working in the industry. It took motivation from fellow creators like Jennie Wood (Flutter) to finally get me started on the comic art-wise, but once I got started, it felt like a natural process. The toughest part really was finally hitting that launch button on Kickstarter.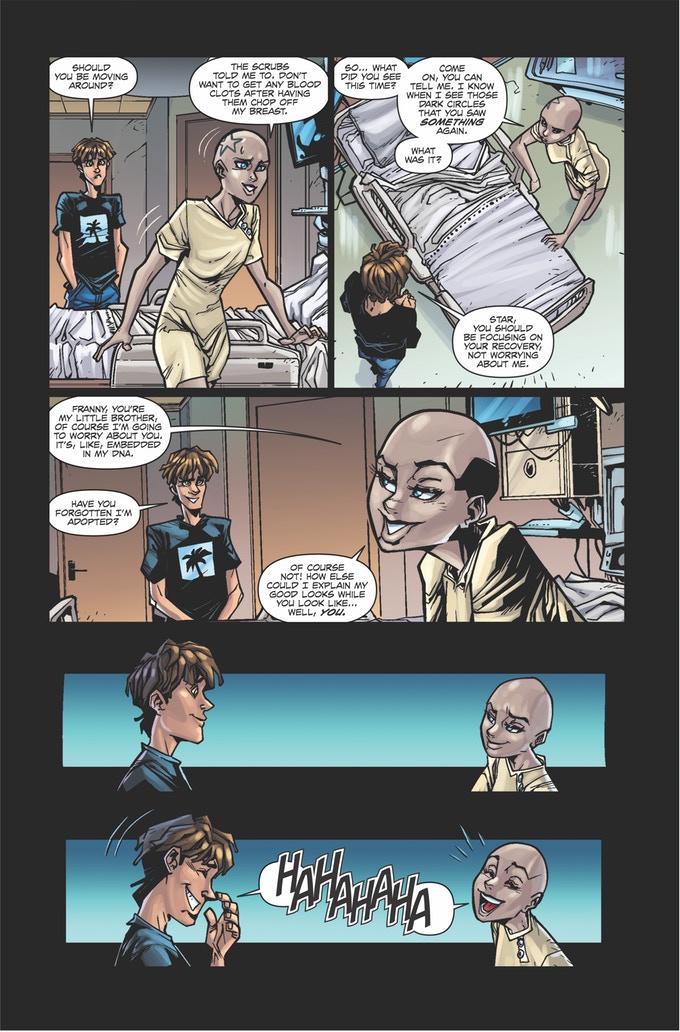 Who is the creative team, and what does each person bring to this project?
The entire art team each bringing amazing elements to the project. Marco Maccagni, whose artwork I loved in Vampblade, really brings the characters on the page to life. Joaquin Pereyra's colors perfectly compliment Marco's work. And I'd be remiss not to mention Justin Birch, who brought everything together with the letters. Plus there's Brant Fowler, who did the nice title design that really made the cover come together. Finally, there's Zoe Stanley, who did the adorable variant cover that'll be a bit rarer than the standard cover. Plus I have plans for those chibis in the future…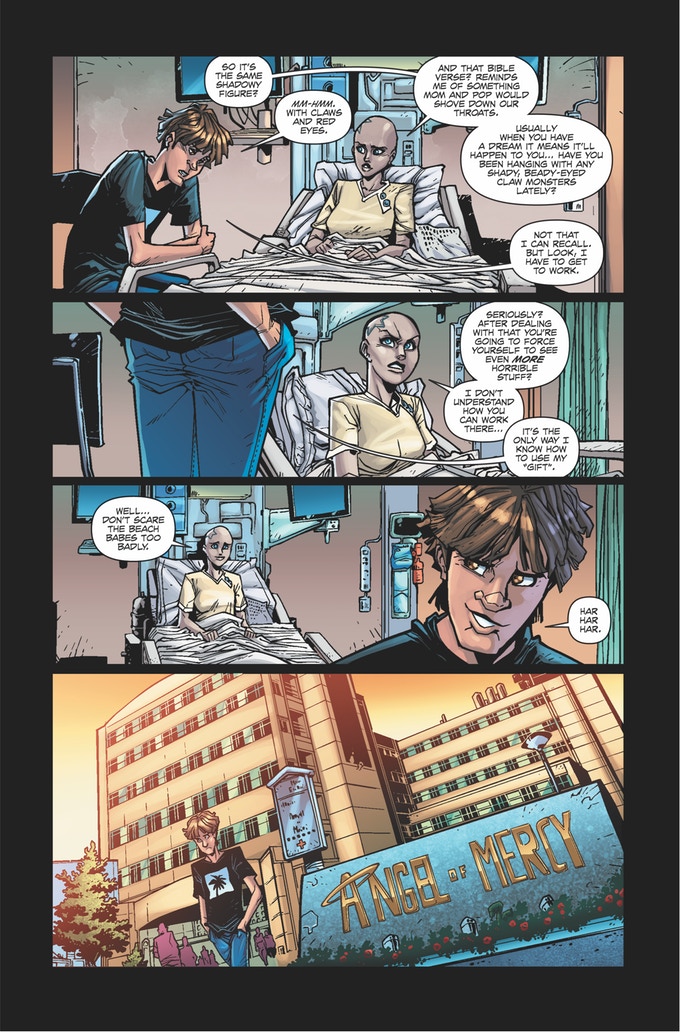 Finally, how has this venture been for you personally, and what part of it has given you the most satisfaction?
This has been a very long process filled with a lot of love and anxiety! Writing is one of my favorite things to do and I really enjoyed creating these characters and putting them in truly trying scenarios. But it has also been a nerve-wracking experience, especially after launching the Kickstarter, because I want to put my work out there for other people to enjoy, which I've never really done to this extent before.
It's been very satisfying that, after only a couple days, the Kickstarter got halfway to its $2,000 goal! A lot of love went into the project and I'm really happy people are interested in it—and I hope they're ready for one hell of a ride!
PLEDGE TO THE KICKSTARTER TO SHOW YOUR SUPPORT!