Games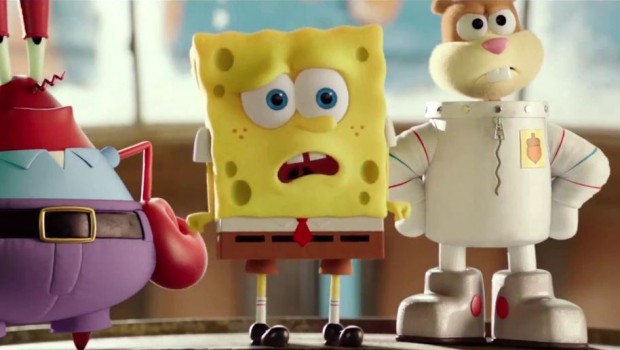 Published on July 10th, 2018 | by Admin
NICKELODEON'S THE SPONGEBOB CHALLENGE KID SKILL LAUNCHES ON AMAZON ALEXA IN AUSTRALIA
Sydney, 10 July, 2018 – Kids can interact with their favourite characters from Bikini Bottom like never before as Nickelodeon Australia today unveils The SpongeBob Challenge, part of the inaugural kid skills available in Australia now on the Amazon Echo and other Alexa-enabled devices.
In The SpongeBob Challenge memory game, kids will be transported into the centre of the SpongeBob SquarePants series itself, where they will become a new Krusty Krab restaurant employee tasked with taking increasingly complicated food orders and then relaying those orders to the staff, including SpongeBob, Squidward and Mr. Krabs.
Parents can enable the skill by saying, "Alexa, start The SpongeBob Challenge" or using the Alexa app.
Australia is the first international market to launch The SpongeBob Challenge kid skill.
"The SpongeBob Challenge is the latest example of establishing innovating ways Aussie kids can learn and be entertained," said Ben Cox, Vice President and General Manager of Nickelodeon Australia and New Zealand. "Australia is the first international market to launch The SpongeBob Challenge, and it is a perfect example of our deep understanding of kids and how they engage with technology."
"We're excited for Nickelodeon to bring this skill to Alexa for our customers across Australia," said: Kate Burleigh, Country Manager Alexa Skills, Australia and New Zealand. "Now, kids can just ask Alexa to interact with some of their most beloved characters like SpongeBob and Mr. Krabs, and we think families will love playing and learning together with The SpongeBob Challenge skill for Alexa."
Featuring over 70 unique characters and 80 challenges across 25 levels, The SpongeBob Challenge recreates the soundscape and iconic environment of Bikini Bottom while promoting memory recall, verbal skills and listening comprehension. When The SpongeBob Challenge skill is enabled on Alexa, kids will work at the Krusty Krab and take orders from the colourful residents of Bikini Bottom.
Globally, Nickelodeon has launched more than 65 apps, which have over 112 million collective downloads to date, including top-performing titles like Nella the Princess Knight: Kingdom Adventures, Nickelodeon Football Champions and Game Shakers: Sky Whale, which offers augmented reality capabilities and has amassed more than 10 million downloads outside of the US. Nickelodeon Australia launched the Nick Play interactive app in 2015, which offers a wide selection of full-length and short-form content, along with fun and entertaining games. Nick Jr. Play will launch later this year.