Switch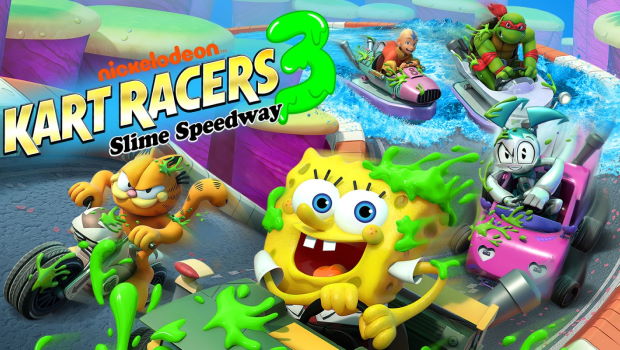 Published on November 19th, 2022 | by Chris O'Connor
Nickelodeon Kart Racers 3: Slime Speedway Switch Review
Summary: A range of cartoon characters from many decades of Nickelodeon all waiting for you to take them over the finish line.
There are certain cartoons that stood out in my childhood, Teenage Mutant Ninja Turtles, Rocko's Modern Life and Ren and Stimpy being a few of them… so it's very pleasing to see them make an appearance in Nickelodeon Kart Racers 3: Slime Speedway… for my son I suspect some of the more recent cartoon characters are more to his liking (we can both enjoy Sponge Bob and friends).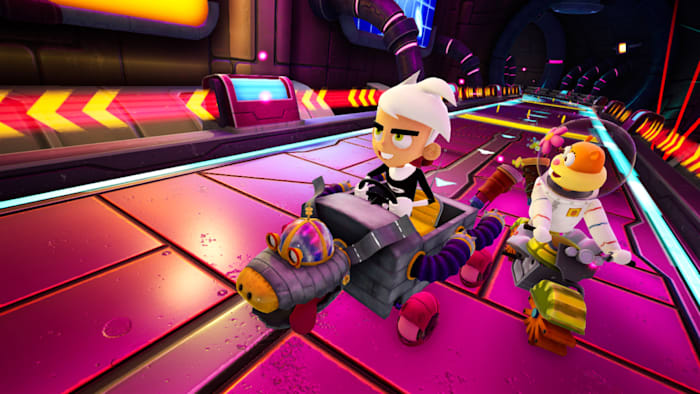 But how does it actually play? Well… my son described it as "Mario Kart basically" and he's not wrong… it has the same kart racing dynamic of many games of the genre… pick your character and get racing… try and collect power ups while avoiding hazards. Nickelodeon Kart Racers 3: Slime Speedway adds a few different elements, most interesting is perhaps the pit crew and chief who you select after choosing your racer. Essentially you choose some other cartoon characters to help you in your race and they will be bestow some benefits to you. Nickelodeon Kart Racers 3: Slime Speedway also doesn't limit you to just the traditional Kart… you can also choose watercraft or motorbikes… these do feel more aesthetic than especially different in handling… but it does add a bit of variety.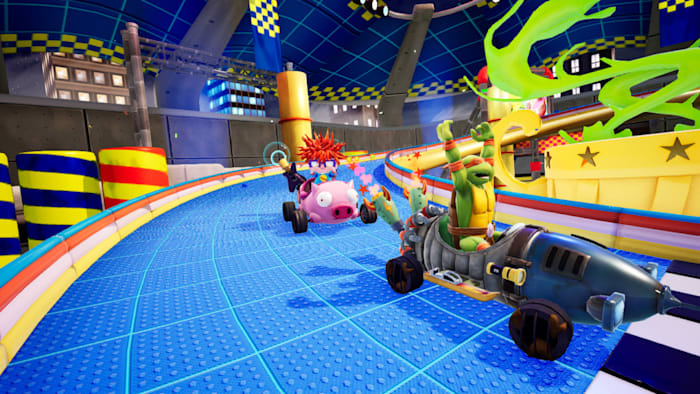 The other main elements that my son lists as "pros" are the addition of slime slides, the cool tricks you can perform, the variety (I think he means in terms of the vehicles… you can choose your basic vehicle then adjust some of the elements of it such as what type of wheels etc). He also mentioned the references and that it's funny and I think those points are some of the strongest. If you are going to play a Kart game there are a few out there now and as mentioned earlier, they do tend to play in a pretty similar manner so it takes something to make one game stand out from the rest and honestly the fact that you can play with characters from Nickelodeon's wide range of cartoons is quite cool. To top it off there's even voice acting (apparently new to this entry in the series)… I will say the voice acting isn't always great… I mean it's possible my memory of certain voices is a bit off… but there are some instances of clearly not being the original voice cast… having said that they are generally quite decent and do add some fun to the whole experience.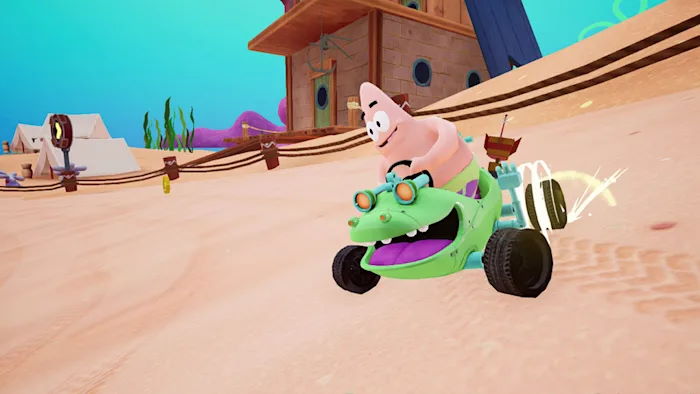 On the negative my son did mention that it can be hard to see at times… which I agree with and would also add that the controllers are a bit awkward in their configuration. I'm a bit hit and miss with the switch controllers to begin with… I think it has a lot to do with their size but not having the accelerator be one of the main control buttons feels a bit weird… fortunately you can set the control to automatic… or at least to always be moving… it doesn't give you as much feeling of control but it beats contorting your hand to press accelerate while also trying to steer.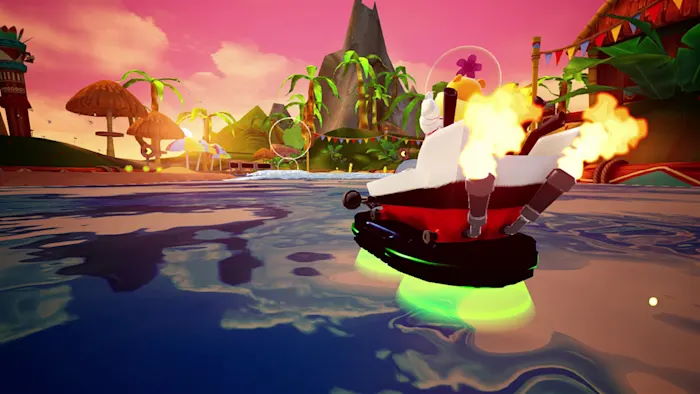 Overall it's a fun game with a few quirks… but for the sake of spending some karting time with Nickelodeon cartoon characters both old and new I think it's worth grabbing.