Interviews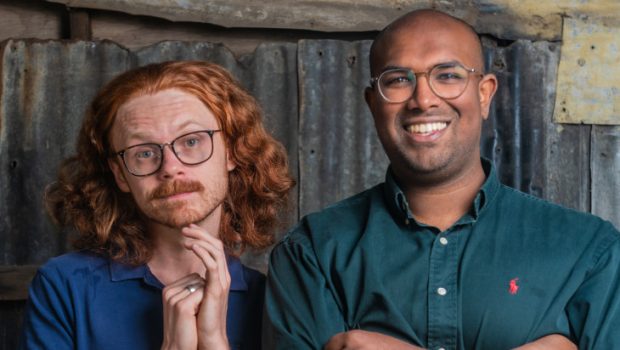 Published on April 5th, 2023 | by Andrew Bistak
Nick Robertson Interview @nickmickpics @micomfestival #MICF
We catch-up with comedian Nick Robertson to talk… well comedy!
Welcome to Impulse Gamer Nick, so tell us what are you most excited about MICF this year?
Genuinely stoked to be participating in the Festival as an artist for the first time. I've been working behind the scenes of the Festival for six years, and it's my first time stepping up on the Festival stage. It's been a long time coming and I'm going in all guns blazing.
Tell us about your new show what can we expect and where did your inspirations come from?
My show is a storytelling show – something I'm super excited to share with Melbourne. I'd watch storytellers like Sarah Kendall and Cassie Workman and just be in awe at how they're able to weave a narrative together and find the jokes in every moment. This show is about telling untold stories, and I'm telling a story about how I, the most Scottish looking person with the most Scottish last name, got deported from Scotland. I'm taking a leaf out of the Workman/Kendall books and telling my story and finding the funny in heavy situations. Rowan also is doing the same, leaning into the more vulnerable side to storytelling. It's gonna be earnest, but we'll have you cackling.
How do you prepare for a show?
Pacing. A lot of pacing. If I was a cartoon I would slowly dig myself six-feet under with the amount of pacing I do.
How did you fall, get pushed and end up in comedy?
I wanted to be a priest when I was a lot younger. I was a good Catholic boy, Sunday school was my jam. But then someone signed me up to a comedy competition and it turns out I didn't want to talk to God, I just wanted to be the centre of attention for at least an hour every week. I stopped going to church and started gigging immediately. Sorry Jesus.
What's the funniest thing that has ever happened to you?
One time I was volunteering at an organisation that put me in a situation where I was sharing an email account with an older lady who also volunteered at the org. She had just started dating a guy at the time, and it was getting pretty serious. I don't think she realised but when logged into the email, the YouTube watch list tracked everything she searched. So one day I logged in to get some emails done and jumped to YouTube for a tick only to find that the whole homepage – everything from previously watched and to recommended vids – were all just 'How To Give The Best Blowjob'. It was so jarringly hilarious. They're married now, so maybe the research paid off.
Lastly, name two other comedians that you hope to see at MICF and why?
I'm so stoked to see Rob Auton in Melbourne, he's part of a show called New Order – a showcase of UK's rising stars. He's truly one of a kind –  to be that beautifully poignant yet down right hilarious, it's inspiring. Emma Holland is also a must for me this Festival, she's gone all out this year, massive set design and all. She always delivers high laughs but this year she's bringing a SHOW show. A Festival must-see, I reckon.
Check out Nick at https://www.comedyfestival.com.au/2023/shows/rowan-nick
Nick Robertson & Rowan Thambar Earnestly Said Than Done
Telling your story can be hard, but it's a lot easier than making real change in your life.
Earnestly Said Than Done brings together two comedians who both really want to grow as people. The only thing standing in their way are a couple of untold stories.
From perilous journeys to forbidden love, Nick Robertson ('Genius' – Tim Minchin) and Rowan Thambar (The Project, The Comedy Zone) deliver a night of heartfelt stories filled with hard laughs painted with a soft touch.
A show for anyone who is looking for something different. Slip away from the mainstream this Festival and discover comedy at its most sincere.
Enjoy a night of intimate comedy as they spill the tea that's been brewing for years.
Strictly limited season. Seven nights only!
Nick Robertson is a natural born storyteller. Hailing from Queensland, Nick has been performing stand-up since the age of 14, having sold out shows at the Brisbane Comedy Festival and around the country, before taking a hiatus from the stage. 2022 sees Nick return to comedy in full force. As heard on Backyard Stories. 'Genius.' Tim Minchin 
Rowan Thambar is a critically-acclaimed stand-up comedian and regular comedy writer at The Project on Channel 10. He's been nominated for Best Comedy at Melbourne Fringe, was a member of Melbourne International Comedy Festival's The Comedy Zone and has been featured on triple j, NOVA and ABC National Radio. This Sydney-born, Newcastle-raised, son of Sri Lankan immigrants now calls Melbourne home.