Events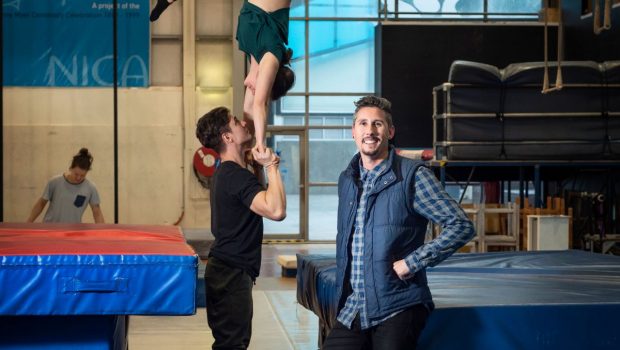 Published on June 11th, 2019 | by Admin
NICA's Pre-Audition Workshop for future circus stars
Ahead of their nationwide talent search in July and August, NICA is offering future circus stars the opportunity to attend a Pre-Audition Workshop at their Prahran National Circus Centre on Saturday 29 June or Monday 01 July.
The  intensive one-day Pre-Audition Workshop is the first step towards a successful audition for Australia's only Certificate IV or Bachelor Degree in Circus Arts which could lead to a career travelling the world.  As well as outlining what the audition panel is looking for and providing tips on what it takes to nail a successful audition, the day's program includes performance and dance classes, circus training, and an insight into the facilities and student life at NICA.
"The workshop provides students with feedback on their progress at an early stage and we've found applicants who have attended the Pre Audition Workshop are more confident in their audition.  Circus is such an exciting career prospect.   NICA students have joined nationally and internationally acclaimed companies including Cirque du Soleil, Dragone (China), Cavalia (Canada), NoFit State Circus (United Kingdom) and Australia's Circa and Circus Oz amongst others ," said NICA's Head of Circus Studies, James Brown who leads the audition search with NICA's Vocational Education Coordinator Tegan Carmichael.
The workshop is not just for those with circus experience. NICA is putting out the call to gymnasts, dancers, fire twirlers, martial artists and those involved in calisthenics, theatre, physical theatre, tricking and parkour to turn their hand to circus.  Participants however should be proficient in at least some of the following: tumbling, handstands, manipulation and coordination, flexibility, movement and performance.
"I found it really useful to meet the coaches, find out the environment and find out the skills I would need to audition with," said current first year student Shaunah Johnson, who attended the Pre Audition Workshop last year.
NICA PRE-AUDITION WORKSHOP EVENT DETAILS:
DATE: Saturday 29 June & Monday 01 July
TIME: 9am – 5pm
LOCATION:  NICA  39-59 Green Street, Prahran, Victoria
COST: $120
WORKSHOP BOOKINGS
Workshop is for ages 15+
Audition applications open 1 July and close 2 September. Applicants are required to apply via the NICA website. More information and audition application: https://www.nica.com.au/