Events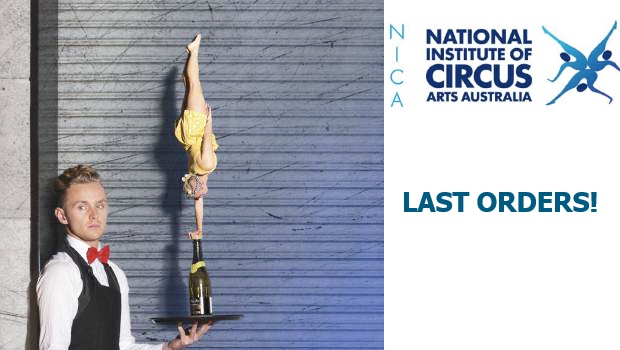 Published on June 12th, 2015 | by Andrew Bistak
NICA Last Orders! Review
Summary: Last Orders! is another amazing performance from the students of NICA!
Last Orders! is a true circus spectacular from the graduating students of the National Institute of Circus Arts (NICA) as they woo and wow the audience with a Parisian theme from the 1930's. Boasting 16 extremely talented artists, Last Orders! is fitting show for the students to not only celebrate their upcoming graduation but showcase their amazing skills to the people of Melbourne as they demonstrate a wide variety of circus proficiencies such as aerial straps, the Chinese pole, acrobatics and a healthy dose of humour thanks to Maddie Robbins, Simone Sallé and Steven Finnegan.
Like most NICA performances, Last Orders! starts with a bang as the entire ensemble is involved in the first act that involves the Russian Swing and throughout the show, the crowd is thoroughly drawn into this amazing performance with their infectious humour and jaw dropping circus acts that had everyone shaking their heads in disbelief at some of the strength, dexterity and concentration needed. With that said and having seen my fair share of world famous circus performances, these students should really be commended on the presentation which was not only professional but at times were even better than some of these other acts.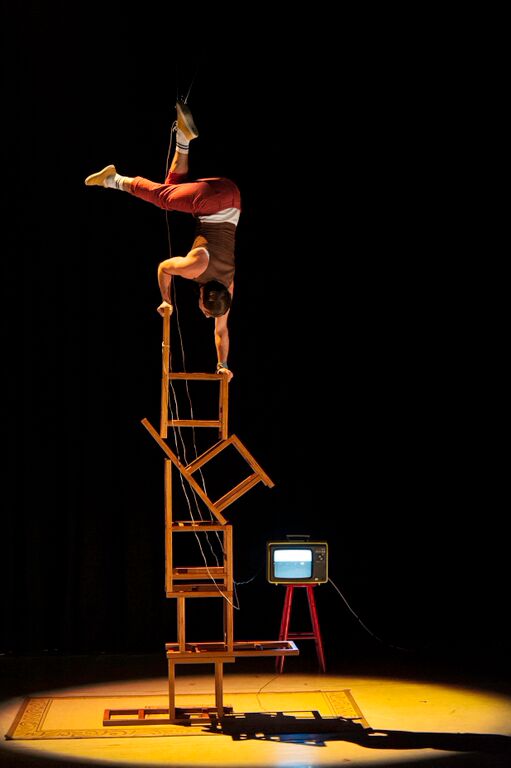 With 16 acts in Last Orders!, trying to choose a favourite act is indeed a very difficult prospect but there were some standouts like Corrie Hurry who performed the Chair Handstands as he carefully stacked chair upon chair, while holding an antenna in order to get a better television picture. The talented Maddie Robbins also performed a clever Hula Hoop act while she recounted some fun facts about the number of words women say in a day and in their lifetime plus noting that personalities are formed by the age of seven. Seeing her feign confusion at these facts while using multiple hula hoops was very entertaining.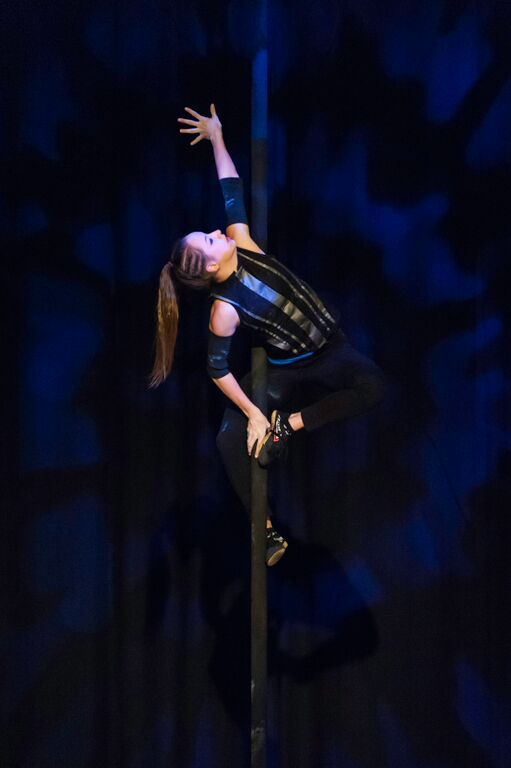 Erin Murphy performed on the Chinese Pole which was not only remarkable but amazing to watch and later in the show, Miriam Cawley performed the Aerial Ladder & Hoop Diving which was just as impressive. Even though Last Orders! had a Parisian theme, some of the acts also channelled Katniss Everdeen from The Hunger Games in their presentation. Furthermore, Mark Graham wowed the audience with his Handstand routine with Jillibalu Riley engaging in a deft defying aerial strap act that really paid tribute to his indigenous heritage, not to mention the live music which accompanied this.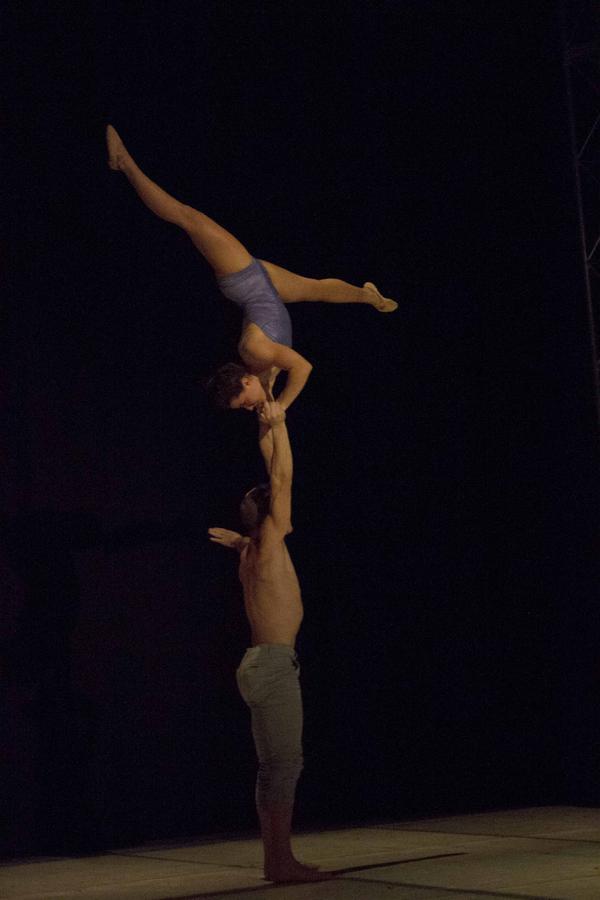 To complement these performances, comedy played a huge role in Last Orders! such as duelling performers who were dictated by the voice of up down and back front to the highly amusing Steven Finnegan who played this very amusing Parisian waiter who stunned the crowd with his aerial hoop. However the highlight of the comedy was Simone Sallé who had the crowd in hysterics due to her air suit that made her look larger than the life as she ate popcorn and even threw popcorn into the crowd. Just seeing the absurdity of her costume and her antics still puts a smile on my face, not to mention her romantic act with Alex Jean (Multi-cord) which was priceless.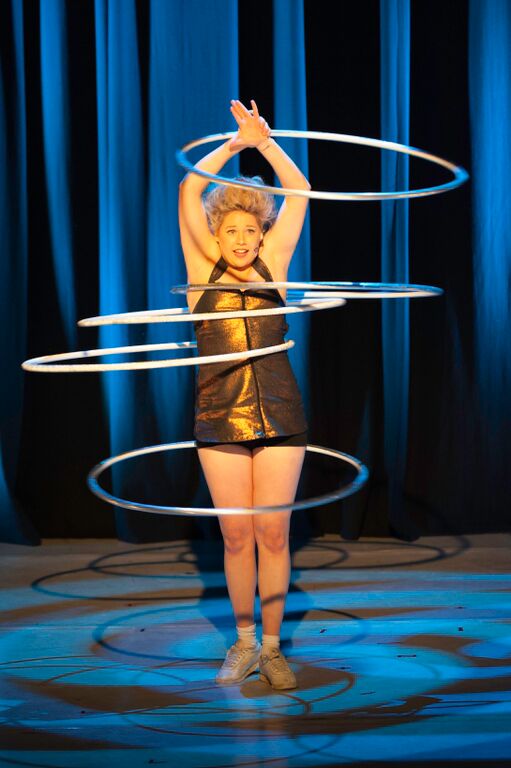 Final Thoughts?
Last Orders! has definitely become my favourite NICA performance to date that is filled with everything you would expect to see in a professional circus show. Not only was it amazing and highly amusing but these students are definitely the future stars and Last Orders! ends with a very fitting song of I Had the time of my Life with Simone Sallé once again stealing the show. So do yourself a favour and see Last Orders! to experience all this wonder for yourself and kudos to the directors for an outstanding job!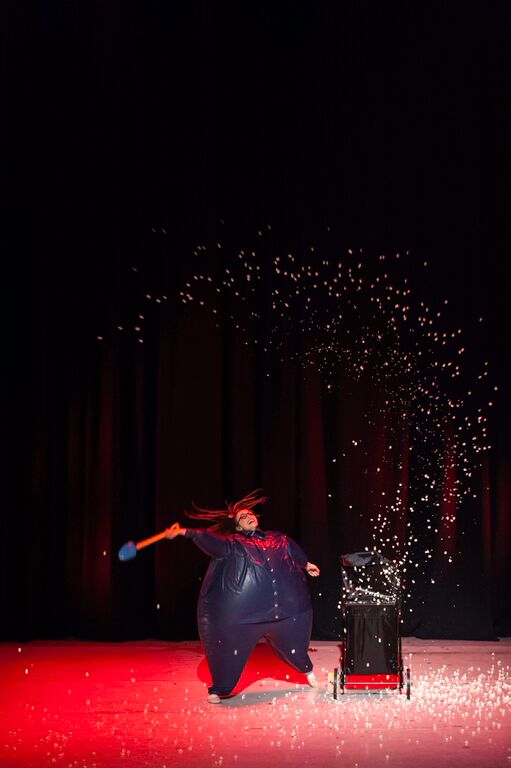 The National Institute of Circus Arts Presents Circus Showcase 2015 – Last Orders!
Venue: NICA National Circus Centre
Address: 39 – 59 Green Street Prahran
Season Dates: 11 20 June 2015
Directors: James Brown & Helene Embling
Length: 2 Hours plus interval
URL: www.nica.com.au
Tickets: From $27
Reviewer: Andrew Bistak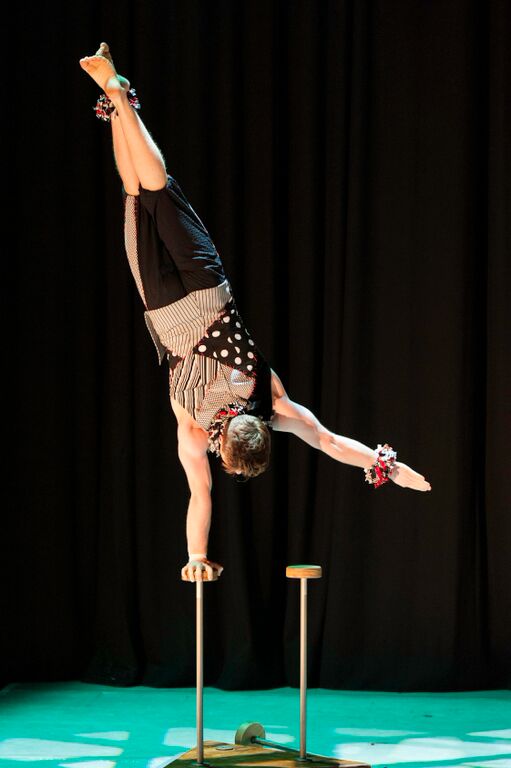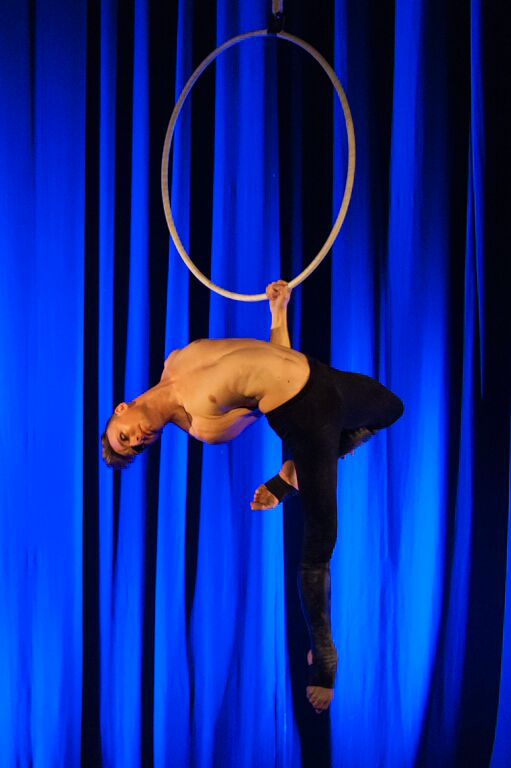 Photos: Aaron Walker Photography