Hardware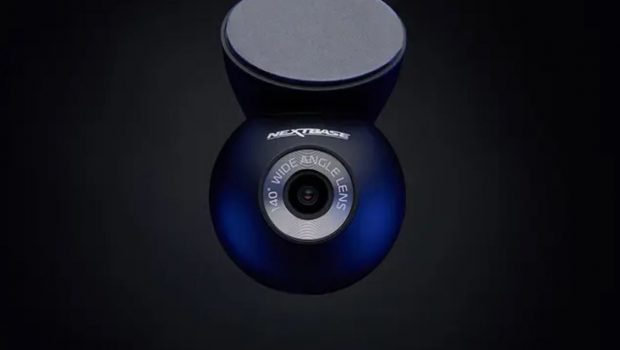 Published on April 5th, 2022 | by Andrew Bistak
Nextbase Rear Window Camera Review
Summary: Nextbase Rear Window Camera upgrades your existing Nextbase front facing camera with ease.
Keep yourself, your family, and car safe in the car at all times with the Nextbase Rear Window Camera. All-around protection to guard against everything from tailgaters and rear-end impacts, to knocks and bumps in a car park. The Rear Window Cam uses a 140° ultra-wide viewing angle to capture the whole road behind and on either side of the vehicle. It can easily be fitted to your front-facing Nextbase Dash Cam via a 20-foot cable, which can be easily stowed out of view. With a fully adjustable magnetic mount for total flexibility and Neodymium magnets, this discreet camera can be used at any angle.
Nextbase Rear Window Camera Review
While cars have become safer over the years and no matter how safe you are as a driver, sometimes the inevitable occurs and this is where dash cams come into place. We recently reviewed the excellent Nextbase 522GW dash cam which is a front facing camera with integrated smart technology and while this monitors anything directly in your vehicles path, this does not include the back of your car. Thankfully Nextbase have a solution and if you own one of their dash cams (322G, 422GW or 522GW, they have a solution with their Nextbase Rear Window Camera which directly plugs into the primary device courtesy of its very long 6-metre cable.
Specifications
Video Capture Resolution: 1080p
Item Dimensions: LxWxH 1.57 x 1.57 x 1.57 inches
Mounting Type: Magnetic Mount
Battery Chemistry: Lithium
Real Angle of View: 140°
Night Time Recording: Yes
Parking Mode: Yes
Gallery
While I thought dash cams should be professionally installed, this is not the case with Nextbase products as it provides the user with comprehensive instructions, tools and even videos to easily connect these devices to your car. This rear window camera also has a 140° wide-angle field of view plus a 1440p resolution to ensure all aspects are captured that may include dangerous drivers who are tailgating or the unfortunate accident where someone rear-ends your motor vehicle.
Unboxing
In terms of setup, the Nextbase Rear Window Camera took around 5 minutes that include placing the fully adjustable mount on the rear window, including cable placement and finally, connecting it to the primary Nextbase Dash Cam, the 522GW. It is also quite a small dash cam at just 65W x 80D x 199H mm with a weight of 0.2kg. However if you want a more professional install, you may need to take your car to an electrician to place it behind the fittings. Nonetheless, I did manage to squeeze the wires (for the most part) under the trim.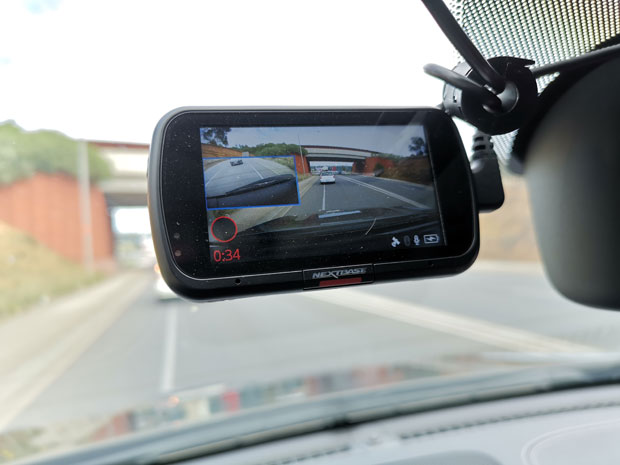 As you can see from the above image, the Rear Window Camera appears as a PIP on the main display. To access footage, it's done via your smartphone app (which is very easy to use) or you can remove the memory card, again on the main unit.
Final Thoughts?
If you own a front facing Nextbase dash cam, then the Nextbase Rear Window Camera is a must have accessory as not only does it complement the front facing camera but now offers the driver additional peace of mind as it now monitors the rear of your vehicle. While setup was easy (not as easily as the 522GW install), it is a little more challenging due to the length of the cable and trying to hid it within your cars design but once installed, it silently monitors while you drive and Nextbase also give you a 12-month manufacturer's warranty.