News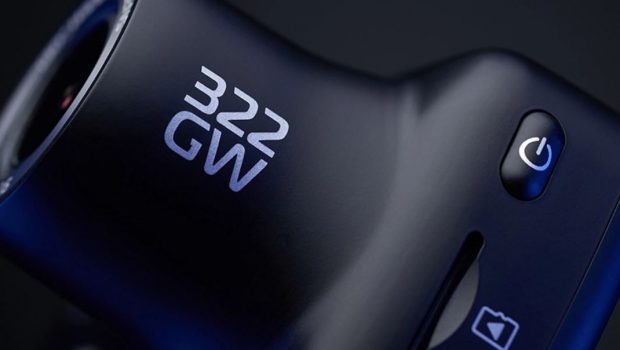 Published on October 5th, 2022 | by Andrew Bistak
Nextbase Dash Cam 322GW Review
Summary: The Nextbase Dash Cam 322GW is a flawless dash cam that is a much needed product where accidents, neglect and road rage is quite common on our streets!
If you're on the search for an affordable yet easy to install dash cam with all the latest features, then look no further as the Nextbase Dash Cam 322GW might be your perfect solution. This includes 1080p video recording at 30 frames per second with a viewing angle of 140 degrees, a 2.5" IPS HD touch screen, a high quality 10Hz GPS module to accurately record your speed, connectivity to a smartphone app, an intelligent parking mode to monitor car park bumps plus an Emergency SOS feature. The Emergency SOS feature is setup via the Nextbase app which basically alerts emergency services to your location, including sending any relevant medical data to emergency services.
Priced at $279AUD (October 2022), the 322GW from Nextbase provides almost everything you need to easily install a dash cam into your car that includes all the cabling and a handy device to help push the cable under the trim around your dash, including easy to follow instructions. The only additional item you need is a U3 class microSD card which is able to record at high speeds and this ensures video recordings are not corrupted. So once this device is installed, you can literally forget about your silent guardian who will monitor your car journeys, however if you need to access video footage or the device, this can be achieved via the touch screen or the app itself.
Features
5″ IPS HD touch screen.
140-degree viewing angle and 1080p HD video resolution at 30 fps.
10Hz GPS Module and AutoSync
Bluetooth 4.2 connection and a WiFi connection via MyNextbase Connect
Unboxing Gallery
Specifications
As mentioned, setup is a breeze and I had the dash cam up and running in under 5 minutes. Having installed a Nextbase camera before, I do recommend you read the easy to follow instructions (or pictographs) and online Youtube videos are also available to assist. The first step is to install an appropriate memory card with the next step to charge the dash cam which they recommend a minimum of 2-hours. Once charged, you then need to find a place on your windscreen. There are also laws in Australia about placement of dash cams to prevent obscuring your driving view and Nextbase recommend to the right of the rear vision mirror.
In terms of positioning, I recommend you place the camera onto the mount in order to ensure best placement, followed by removing the sticker and then simply pushing the device gently onto your windscreen. Following this, you need to hide the cable behind the trim of your dash and as mentioned Nextbase give you a tool to assist with this process. Once the cable has been neatly tucked away, you then plug it into the cars power source and presto, the physical install is complete.
Next, you need to go through the wizard on the 322GW such as selecting the correct time zone, choosing speed format (e.g. mph vs km) and to take it to the next level, link your Nextbase app to it. That's it! The most difficult part of the install was the physical installation that is really a moot point due to the simplicity of the entire process. Additionally, the Nextbase app is very intuitive to use and whether that's setting up your emergency details, viewing saved footage or downloading videos, it's quite a flawless process.
Final Thoughts?
The Nextbase Dash Cam 322GW is an affordably priced product that boasts an easy install, excellent features and more importantly, high quality dash cam videos. Even in low light, the videos were quite clear and you could make out the number plate of the car in front of you. The Nextbase app also works well, although downloading videos to your phone does take a little time but all in all, a very well made product.
Recommended!