Games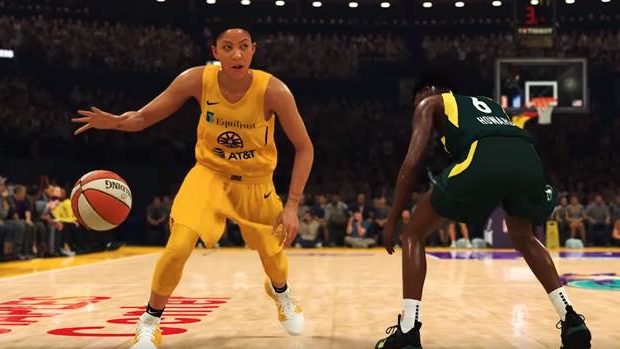 Published on August 9th, 2019 | by Admin
Next-up in NBA 2K20: Make Way for the WNBA
All 12 WNBA Teams and Players are Ready to Play on September 6
2K has announced all 12 WNBA teams are making their debut in NBA® 2K20, the next iteration of the top-rated and top-selling NBA video game simulation series of the past 18 years*. Available in Play Now and Season modes, fans of the franchise will be able to take control of their favourite WNBA players for the first time and experience gameplay animations, play styles and visuals built exclusively around the women's game.
"Growing up, I always remembered watching male athletes on TV and playing as them in video games. Now, to have the WNBA be in the position we are and to have women featured prominently in NBA 2K20, we are allowing young girls and boys to have female athletes as role models," said Candace Parker, Los Angeles Sparks forward.  "The 2K team has done an amazing job of making sure to not just put women into the game playing men's basketball, but I've seen first-hand the hard work they're doing to make this as real and authentic as possible to women's basketball. I'm proud to be a part of this team paving the way for the future."
Many of the top WNBA superstars, like Parker and A'ja Wilson of the Las Vegas Aces, have been scanned into NBA 2K20 earlier this year using our best-in-class motion capture technology to create the most realistic simulation on the market.
"For years, fans have requested the ability to play as some of their favourite WNBA stars," said Jeff Thomas, SVP of Development, Visual Concepts. "We've been working with the WNBA and their top players to modify our basketball simulation engine to replicate the WNBA on-court experience. We're excited to roll out this new feature in NBA 2K20 because we know how important the WNBA is to the world of basketball."
All game modes featuring the WNBA will be available to play when NBA 2K20 is released worldwide on September 6, 2019.