Hardware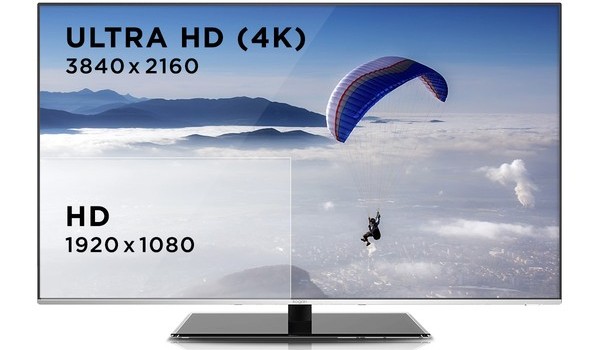 Published on April 7th, 2014 | by admin
Next gen 4K TV becomes affordable
Melbourne, Australia, 7 April 2014 – The world's most affordable 4K TV, designed and manufactured by Australia's largest online retailer Kogan.com, is now available.
Officially unveiled earlier this year at CES in Las Vegas, the Kogan 55" Agora 4K Smart 3D LED TV ison sale exclusively at Kogan.com for just $999 – unheard of for a TV of its kind.
In addition to delivering a 4K TV under the $1,000 price point, the Kogan 55" Agora 4K Smart 3D LED TV further smashes the competition by including 3D technology, Smart TV capabilities powered by Android, and providing multiple input and output options.
The stunning 3840×2160 resolution provides consumers with spectacular picture quality, four times the resolution of Full HD (1080p).
Ruslan Kogan, CEO and founder of Kogan.com said Aussies were excited about the possibilities of 4K, but were waiting for the technology to be within reach.
"Until now, many Australians have heard a fair bit about 4K televisions, but they knew it was too expensive. Anyone can now enjoy a 55" 4K Smart 3D TV from Kogan for under a grand.
"We were able to break through the $1000 price point for a 55" 4K TV without compromising on looks, or other features like the Smart TV and 3D capabilities.
"Kogan's 4K TV means average Australian consumers are, for once, ahead of the technology adoption curve instead of following the world."
Key Features:
Slim 55" LED 4K TV with glass      base
3840×2160 resolution
120Hz refresh rate
Smart TV powered by Android 4.2      (Jelly Bean)
3D ready
Built-in PVR functionality
Google Play access
Wi-Fi & Ethernet Port
3 x HDMI
1 x USB 3.0, 2 x USB 2.0
1 x Micro SD
The Kogan 55" Agora 4K Smart 3D TV is available exclusively from Kogan.com for $999: http://www.kogan.com/au/buy/55-agora-4k-smart-3d-led-tv-uhd/