Games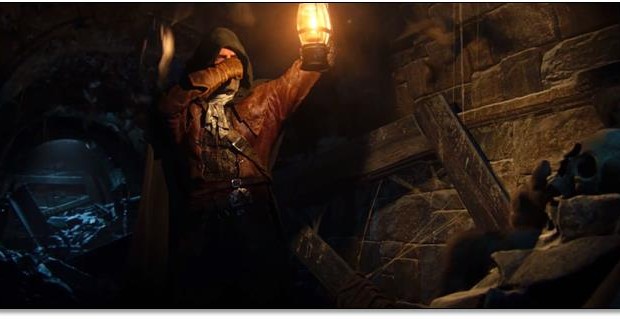 Published on January 8th, 2015 | by Admin
NEWS: UBISOFT® ANNOUNCES ASSASSIN'S CREED® UNITY – DEAD KINGS AVAILABLE NEXT WEEK
Sydney, Australia — January 7, 2015 — Today, Ubisoft® announced that Assassin's Creed® Unity – Dead Kings, the downloadable campaign that continues Arno's story after the events of Assassin's Creed® Unity, will be available for free to all purchasers of Assassin's Creed Unity for the Xbox One games and entertainment system from Microsoft and Windows PC, and on the PlayStation®4 computer entertainment system from January 14, 2015.
After the events of Assassin's Creed Unity, Arno leaves Paris for Saint Denis, a mysterious city that holds the crypts of deceased French kings. Sent on a mission to the extensive underground of the Basilica, Arno will face a faction of new foes, the Raiders, populating its catacombs. Equipped with a lantern and a new powerful weapon, the Guillotine gun, Arno will have to navigate the dangerous passageways to uncover the darkest secrets of the city.
In addition to a fully-fledged main single-player campaign, Assassin's Creed Unity – Dead Kings also offers new open world activities and side missions, including new Murder Mysteries, enigmas and cooperative missions. Both single-player and cooperative modes enable players to unlock new weapons, gear and outfits that carry over between Assassin's Creed Unity and Assassin's Creed Unity – Dead Kings.
For more information on Assassin's Creed, please visit: assassinscreed.com, twitter.com/assassinscreed and facebook.com/assassinscreed.