Consoles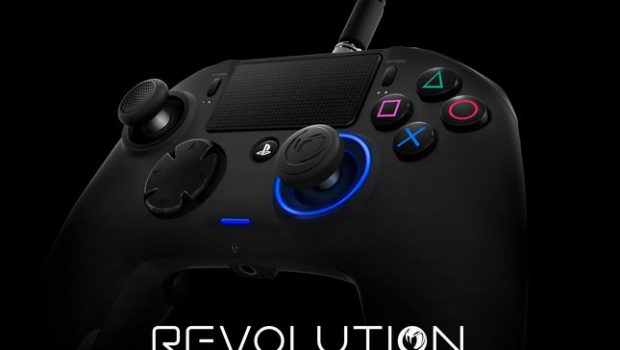 Published on November 24th, 2016 | by admin
News Flash: officially licensed REVOLUTION PRO CONTROLLER for the PlayStation®4
Announcing the new REVOLUTION PRO CONTROLLER – The Esports designed controller for PS4™
Get the edge with the fully-customisable REVOLUT ION Pro Controller, combining eSports features and controls to enhance and adapt to every style of competitive play.
The Revolution Pro Controller has been optimised in order to be fully compatible with the best-selling PlayStation®4 platform.
Developed with the eSport player in mind, a team of industrial designers and engineers collaborated with pro-gamers to ensure the final Revolution Pro Controller would meet a wide range of their specific gameplay needs.
As a result of this collaboration, the Revolution Pro Controller features include:
– 46° amplitude dual analogue sticks, enhanced with innovative firmware for advanced eSports accuracy and reach
– 4x extra shortcut buttons
– 8-way directional pad
– Four custom profiles – all configurable via the companion PC application, enabling players to: re-map buttons, assign macros to the 4x shortcut controls and adjust analog and trigger sensitivity
– Two internal compartments with 6 additional weights – for a tailored balance and feel
– Compatibility with all PS4™ systems via the 3m-long secure connection USB cable – detachable for easy storage
Available mid-to-late December. AU RRP $179.95. NZ RRP $199.95
Let the revolution begin!