Comics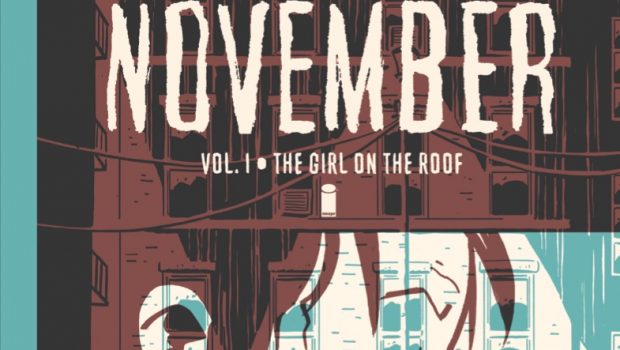 Published on July 9th, 2019 | by Admin
NEW YORK TIMES BESTSELLING WRITER MATT FRACTION TEAMS WITH ELSA CHARRETIER ON FORTHCOMING GRAPHIC NOVEL SERIES, NOVEMBER
Image Comics is pleased to announce the first in a sequence of three graphic novellas by Matt Fraction (Sex Criminals, Hawkeye) and Elsa Charretier (Star Wars, Infinite Loop), with colors by Matt Hollingsworth, exquisitely crafted lettering by cartoonist Kurt Ankeny, and book design by Rian Hughes, titled November.
In November, the lives of three women intersect in a dark criminal underground. As fire and violence tear through their city over the course of a single day and night, they find that their lives are bound together by one man—who seems to be the cause of it all.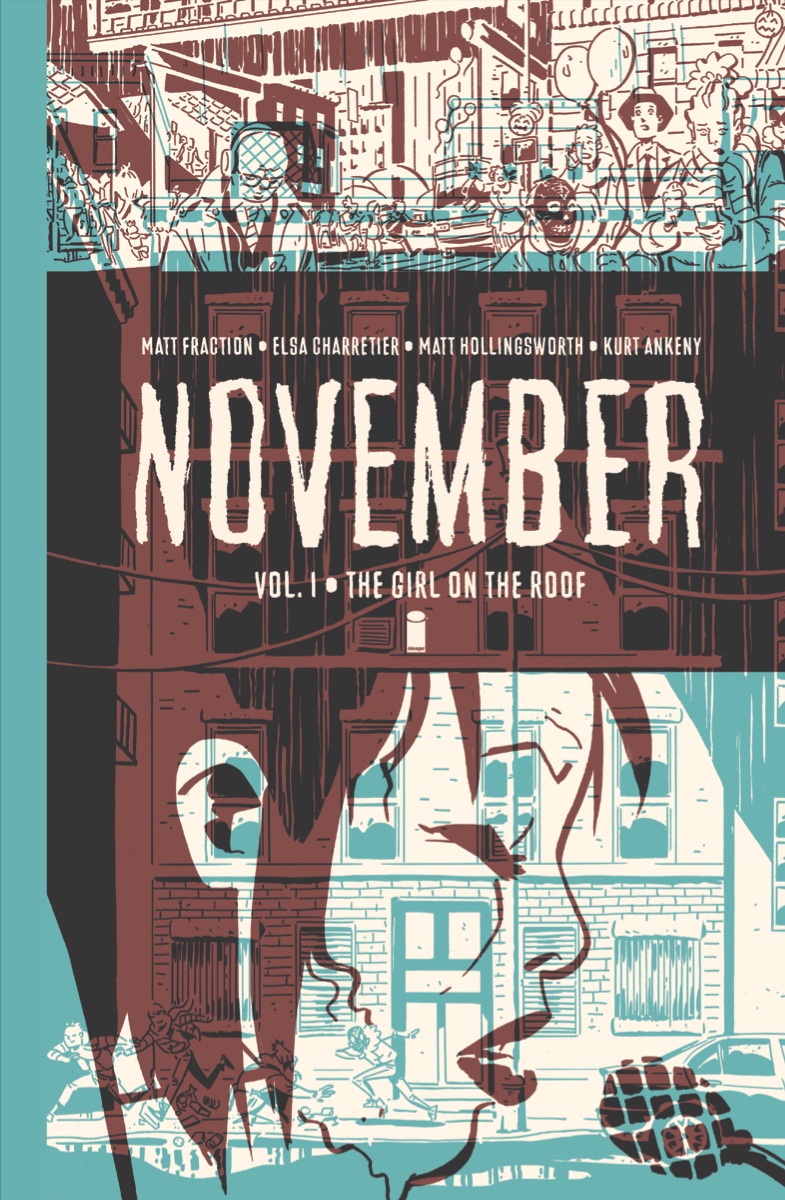 "November is a crime thriller about three women connected by unforeseen and terrible circumstances—the kind of random encounter with chaos and darkness that upends lives without warning, walking the line between accident and catastrophe," said Fraction. "As a serialized series of novels, the format of November gives us the space and time to explore who these women were before and after everything changed for them, in a sprawling story of chaos and coincidence where everything happens according to a pattern, but no plan ever goes off without a hitch. It's the kind of story only comics can tell in the way only a comic can tell them, and I couldn't ask for better collaborators than Elsa, Matt, and Kurt."
Charretier added: "Characters so alive they draw themselves, scripts that feed my imagination for days on end, November is the most challenging project I've worked on, and collaborating with such a talented team has been everything I dreamed it'd be."
November, vol. I hardcover (Diamond Code JUL190077, ISBN 978-1-5343-1354-5) will hit comic shops on Wednesday, November 6 and bookstores on Tuesday, November 12. The final order cutoff for comic shop retailers is Monday, August 5.