Comics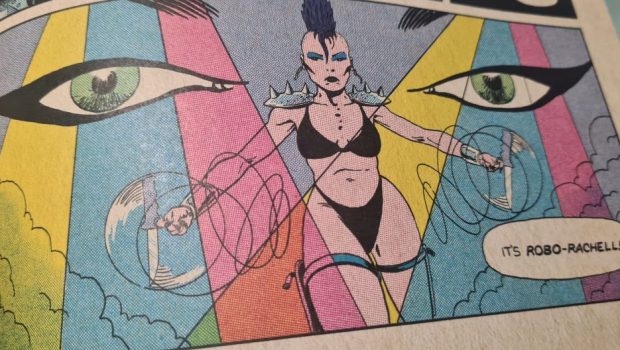 Published on December 14th, 2022 | by Tim Chuma
New York Ninja Super Special (2022)
Summary: Only a ninja can...whoops, wrong franchise! For fans of the film you will be getting this already. Even for non fans I would recommend this one it is fun.
Made as a follow-up or sequel of sorts to the most famous New York Ninja movie "rescued" from the actual garbage as film cans and lovingly put together to resemble the movie they thought it wanted to be, this comic follows the story of some of the surviving characters of the movie including "Rat man" who wants to avenge his master and the young boy the ninja ends up rejecting as a student.
Everything seems to have gone back to normal after the film, New York city is still full of crime and vice as if you kill one evil overlord someone else will come to fill in the vacuum. The New York Ninja has his own demons to deal with and is still tracking down those responsible for killing his girlfriend.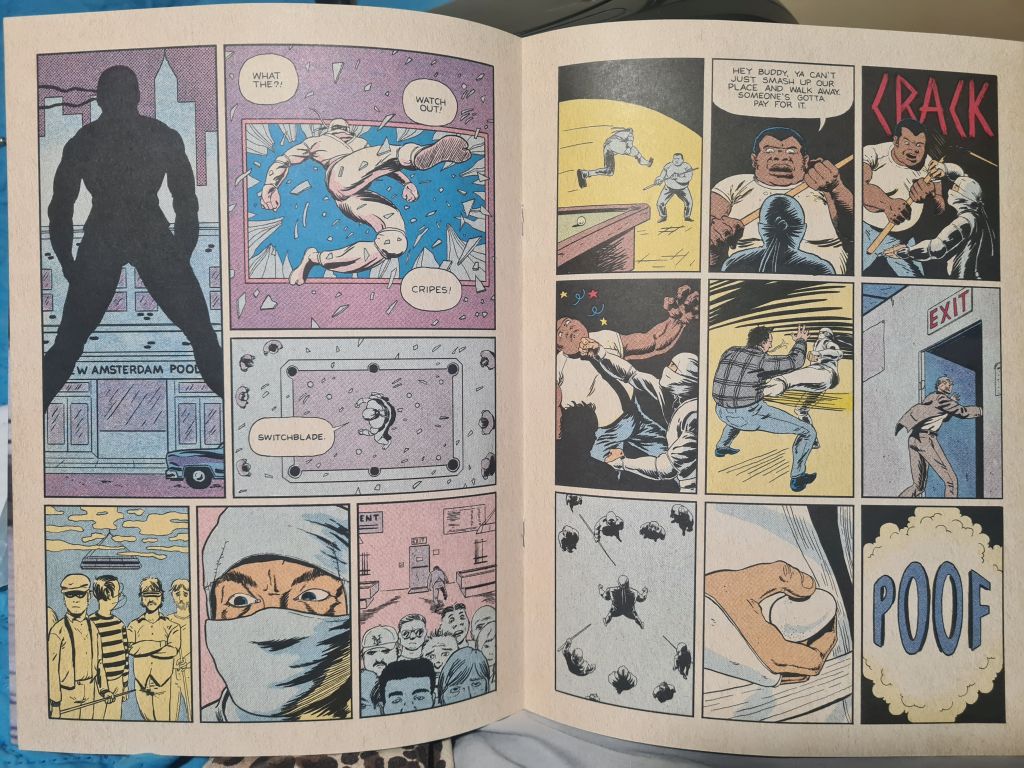 This pretty much plays out exactly how you think it would. I have heard criticism of it being "drab" but I liked the retro style and colouring. It is designed to be like if the movie had come out and been a big hit and there was a comic made for it. Right down to the excellent fake Ninja Supply Company ad on the back cove. I am pretty sure this comic would have been banned in the UK as all ninja related shenanigans were at the time.
The biggest mark for this would obviously be fans of the movie, it was originally offered as a special on the Vinegar Syndrome Black Friday sale (now sold out there), but it is available in comic stores and from the publisher's website.
I would even recommend it if you have not seen the movie and just like ninja stuff as it is a great solid comic in the retro style with quite a satisfying storyline that is well worth your time.
Comic details:
Written, drawn, coloured and lettered by Charles Forsman
Publisher: Floating World Comics, reviwer copy purchased from All Star Comics in-person
Published date: Nov. 30, 2022
Pages: 44