Events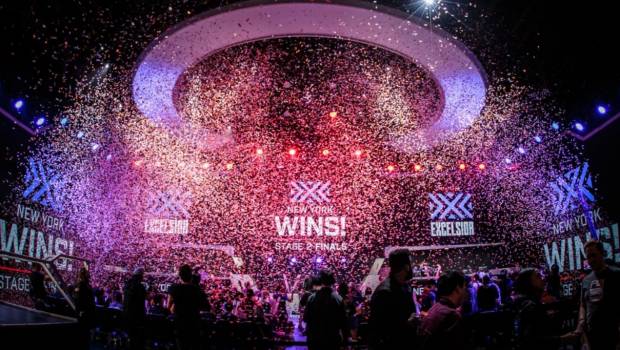 Published on March 27th, 2018 | by Admin
New York Excelsior Wins Overwatch League Stage 2 Finals!
Stage 2 of the inaugural season of the Overwatch League is now complete, with New York Excelsior yesterday defeating Philadelphia Fusion 3-2 in a stunning reverse sweep.
The Fusion came out of the gates strongly, claiming a commanding 0-2 lead. New York Excelsior, however, dug deep and managed to clinch the remaining three maps and overall victory from Philadelphia.
NYXL claim a $100,000 USD bonus for the win while Philadelphia earns a $25,000 USD bonus as the runner-up.
NYXL was notably the runner-up for the Stage 1 Finals, where the team was reverse-swept by the London Spitfire in a similarly dramatic finish.
Stage 2's top three teams also squared off in semi-finals and finals matches. The semifinals match featured the third-seeded Fusion against the second-seeded Spitfire, with Philadelphia winning 3-2 and earning a chance to play top-seeded NYXL in the final match.
All teams are now on a short break until the start of Stage 3, which begins Thursday, 5 April AEST/NZST. At the start of Stage 3, each team will have a fresh record for the stage and another shot at the next stage finals, taking place 7 May AEST/NZST. Stage 3 will also see the introduction of Blizzard World into the map pool. Overall standings for the season carry over for playoff seeding purposes.
For a full recap of the day's action, visit OverwatchLeague.com/news.