Comics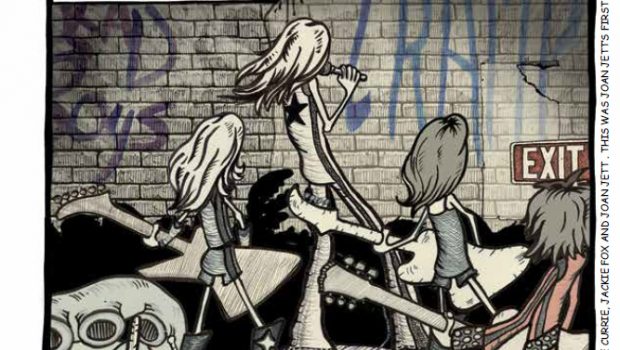 Published on June 19th, 2023 | by Tim Chuma
New York City Glow Review (2023)
Summary: Turns out to be a pretty interesting story despite the clangs in the story. Would be good for people who would see it and buy it like the New York Ninja comic just for existing.
A glow in the dark octopus, a depressed middle-aged snake, the Ramones and the 1977 NYC blackout what do these things have in common? Well nothing is the answer but it is still fun to see them all in the same story none the less.
There are a lot of clangs in the narrative but it comes together eventually with the different characters all meeting up in the end. The Ramones and CBGB OMFUG are featured but are not really the main characters in the story. The Ramones have already had their own story with Rock and Holl High School and have a larger than you would think influence over popular culture.
Ray the snake and Strawberry the octopus are unique characters and are treated as just normal in this version of the USA and subject to the same laws as everyone else. This publication does also have the weird factor that will tempt people to have a look at it even if they are not super into the Ramones.
I would recommend this one even if you are not super into comics or graphic novels as it reminds me seeing the New York Ninja comic in the comic store and deciding to buy it just on the cover alone.
Book details:
Writer/Artist: Rachel Coad
Publisher: Black Inc
Publication date : June 2023
ISBN : 9780645536942