Games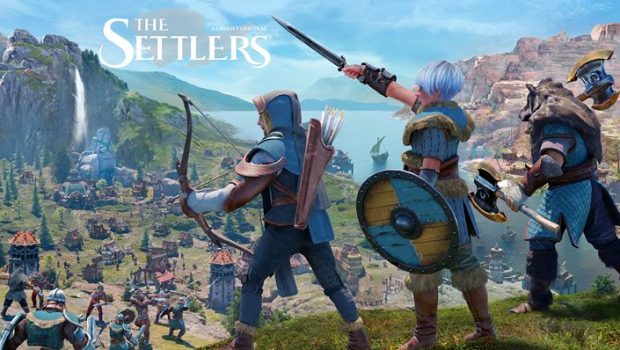 Published on January 14th, 2022 | by Andrew Bistak
NEW YEAR, NEW ADVENTURES AWAITS: UBISOFT ANNOUNCES THE SETTLERS WILL RELEASE ON PC MARCH 17
Today, Ubisoft announced the much-anticipated return of The Settlers, the build-up real-time strategy (RTS) game where players must settle onto a new land, gather resources to build their communities, recruit fellow civilians (or Engineers) and form military units to protect and defend their new settlement.
The Settlers will release on Windows PC on March 17 and is available for pre-order now on Ubisoft Connect and the Epic Games Store. Additionally, players can participate in the upcoming Closed Beta, which begins January 20.
Developed by Ubisoft Düsseldorf, The Settlers returns as a reboot mostly inspired  by The Settlers 3 and The Settlers 4, two of the most popular games in the franchise. Players can expect a fresh take on the new The Settlers, built from the ground up using Ubisoft's proprietary Snowdrop Engine, The Settlers sets a new visual benchmark in the RTS game genre. Traditional and new players will experience lush and colourful environmental biomes, as well as modernised gameplay. Players can enjoy The Settlers in one of three game modes: single-player campaign, Onslaught and skirmish (Solo vs. AI, co-op vs. AI or PvP featuring up to eight players).
In The Settlers, the Elari (one of the factions in the game) are forced to flee from their homeland and must settle on new and unknown lands. Adventure awaits as The Settlers come across other citizens and face tough challenges on their journey. There are a total of three playable factions in The Settlers, each with a unique look, playstyle and respective background story.
At release, The Settlers will be available in two editions:
Standard Edition: Base game
Deluxe Edition: Base game, deluxe pack and other digital goodies
Players participating in the upcoming Closed Beta can expect to experience: Tutorial, two playable factions and two Skirmish modes, 1v1 and 2v2. Players will be able to play the Closed Beta for an unlimited time between Jan. 20-24 on both the Epic Games Store and Ubisoft Connect. The Closed Beta pre-load will be available on January 18th.