Games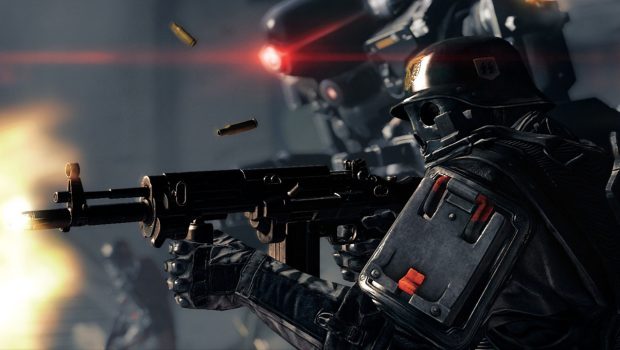 Published on June 15th, 2017 | by Admin
New Wolfenstein II: The New Colossus | Quake Champions E3 Information
Today Bethesda have released new videos for Wolfenstein II: The New Colossus and Quake Champions!
Wolfenstein II: The New Colossus | Gunning for Freedom
https://bethesda.net/en/article/2HQQNUK1SwakUkYa4gskqK/wolfenstein-ii-the-new-colossus-gunning-for-freedom
MachineGames isn't just known for their strong storytelling. They're also a powerhouse in the realm of pure gameplay. And their latest game is no different. Announced at the Bethesda E3 2017 Showcase, Wolfenstein II: The New Colossus delivers the goods when it comes to intense – and intensely fun – shooter action. From upgraded weapons to enhanced dual-wielding to bumped-up Nazi enemies, watch our latest video – with exclusive insights from the development team – for a first look at what's new in The New Colossus.
Quake Champions | New BJ Blazkowicz Champion Trailer Released
https://bethesda.net/en/article/3cLOF0IMjmucyyekKWckIm/quake-champions-bj-blazkowicz-champion-trailer
BJ Blazkowicz hasn't led an easy life. From a troubled past, to a bloody career as a soldier, and now this: years trapped in the Dreamlands, forced into combat with other Champions from across the waking world. No, ol' Terror-Billy hasn't had the best of luck – but in Quake Champions, he'll be able to take all the skills he's picked up over the years and really put them to the test. You got your first look at BJ's Quake Champions debut during our E3 2017 Showcase on Sunday, and now you can see him in action in our latest trailer.
Check out all of the details and videos from our featured announcements at: www.Bethesda.net!