Hardware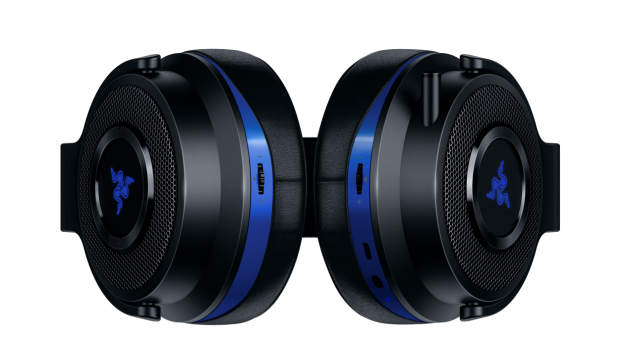 Published on September 22nd, 2017 | by Admin
New Wired & Wireless Additions to Award-Winning Razer Thresher Ultimate Console Gaming Headset Family Announced
WHAT: Razer announces three new products in the Razer Thresher console gaming headset line first introduced at E3.
The new Razer Thresher 7.1 for PlayStation 4 retains the award-winning features of the Razer Thresher Ultimate delivering wireless 7.1 Dolby surround sound through a discrete 2.4 Ghz wireless USB dongle for the most immersive audio experience ever created on console.
The Razer Thresher for Xbox One is the first headset to market connecting directly to your Xbox via Xbox Wireless for the most seamless wireless audio experience on Xbox.
The Razer Thresher Tournament Edition equipped with an unidirectional microphone, lightweight ear cushions and zero-lag audio performance, is specifically designed for the most optimal gaming experience.
For more information about the Razer Thresher family, visit www.razerzone.com/console
WHY: The latest additions to the Thresher console gaming headset line are designed to be completely comfortable even during intense gaming marathons at a remarkable value price.
WHEN: Razerzone.com – Available Now
Worldwide – Q4 2017
PRICE: Razer Thresher 7.1 for PlayStation 4: AU$229.95/ NZ$249.95/ SG$229.90/ MYR 799/ IDR 1,990,000/ JP¥19,880/ THB 5,499/ KRW 209,000/ HK$1,199/ TW$5,299/ PHP 8,799/ VND 3,890,000
Razer Thresher for Xbox One: AU$229.95/ NZ$249.95/ SG$229.90/ MYR 799/ IDR 1,990,000/ JP¥19,880/ THB 5,499/ KRW 209,000/ HK$1,199/ TW$5,299/ PHP 8,799/ VND 3,890,000
Razer Thresher Tournament Edition: AU$149.95/ NZ$179.95/ SG$149.90/ MYR 529/ IDR 1,390,000/ JP¥12,880/ THB 3,699/ KRW 139,000/ HK$799/ TW$3,499/ PHP 5,799/ VND 2,490,000
WHERE: RazerStore – www.razerzone.com/thresher-ps4 / RazerStore – http://www.razerzone.com/thresher-xbox  / RazerStore –  www.razerzone.com/thresher-te