Games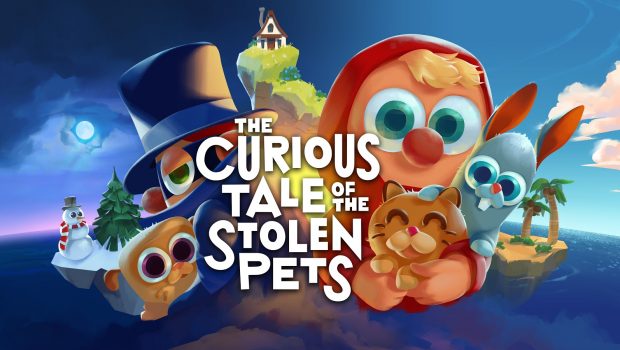 Published on June 11th, 2019 | by Admin
New VR game 'The Curious Tale of the Stolen Pets' coming this year (E3 NEWS)
Fast Travel Games, known for award-winning VR action/adventure Apex Construct, has today announced their next title: A heart-warming, interactive tale for VR called The Curious Tale of the Stolen Pets. In the game, you get to help your grandfather solve the mystery of the stolen pets by exploring miniature worlds crafted from the ground up for VR. Use a hairdryer to melt snow in a wintery landscape! Search the wreck of a pirate ship partially hidden under the surface! Every world is unique, full of playful interactions, joyful puzzles and colorful life.
James Hunt, Creative Lead on The Curious Tale of the Stolen Pets, explains his vision: "The Curious Tale started as a passion project of mine and is now being created by a small but dedicated team at Fast Travel Games. I wanted to make a game where players could take their time and marvel at the details in the environments, enjoy the music, engage with the many interactive elements in each world and solve light puzzles at their own pace to proceed – a kind of experience I felt has been missing in VR."
The Curious Tale of the Stolen Pets will be released in 2019 for Oculus Quest, Oculus Rift, PlayStation VR, Valve Index, HTC Vive & Windows Mixed Reality.
Watch the Announcement Trailer here
A HEART-WARMING TALE
Guided by the voice of your grandfather, travel back to the imaginative adventures of your childhood and the worlds you created together. Revisit a joyful past and the troubled relationship with your sister. You will come to realize things about yourself you forgot decades ago.
PEACEFUL PUZZLING
Proceed through the game by solving light puzzles using your hands; Grip, push, drop and spin the numerous interactive elements in each world to trigger clues or to reveal the hidden pets. Every world is full of vibrant life. There are no time limits. Stay in a world until every puzzle is solved, or move on when you feel ready.

WORLDS OF HIDDEN WONDER
In addition to the pets requiring your help, each miniature world also contains secret coins that can be revealed by making use of gameplay elevated in VR: Peek behind a glowing volcano, lean in to investigate the top of that cottage or comb through the bottom of an icy lake.