Games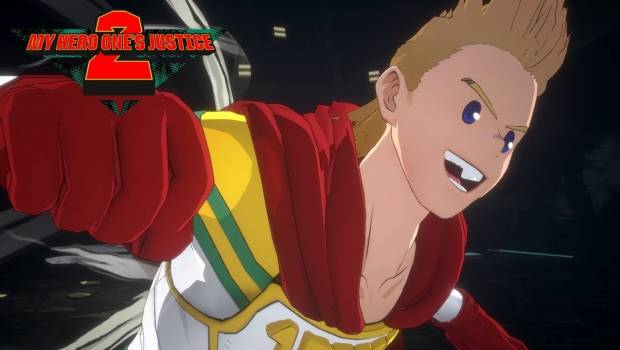 Published on January 29th, 2020 | by Alex Novus
New Updates for One Piece Pirate Warriors 4, My Hero One's Justice 2 and One Punch Man A Hero Nobody Knows
One Piece Pirate Warriors 4
Players will have the opportunity, for the first time in a One Piece Pirate Warriors game, to play as a team of four players online, joining forces to take on the most difficult challenges!
For the most dedicated fans we will release nine additional characters as part of the Character Pass or to purchase individually. More details about those playable characters will be unveiled soon, stay tuned.
We are also confirming additional pre-order bonuses; two costumes coming directly from the Dynasty Warriors universe :
Wang Yuanji – Hancock Costume
Cao Pi –  Law Costume
My Hero One's Justice 2
We are happy to share with you the latest action trailer for the upcoming Action Fighting game My Hero One's Justice 2:
As a reminder players that pre-order the game will be rewarded with Nomu as a playable character and will unlock Izuku Midoriya Full Cowling 100% and Kai Chisaki Ver.2 right from the start! Fans that also own save data from the first iteration of My Hero One's Justice will be able to unlock a unique customization for Midoriya.
One Punch Man A Hero Nobody Knows
Three additional characters has been confirmed to be playable in One Punch Man A Hero Nobody Knows:
Child Emperor: Child Emperor is a genius child and ranked 5th in the Hero Association S-Class ranking. He uses his superior intellect and inventions in order to annihilate the most fearsome enemies.
Spring Mustachio: Currently 28th of the A-Class Spring Mustachio is a gifted swordsman and use his masterful fencing techniques to fight monsters.
Handsome Ikemen Amai Mask: He stand at the top of the A-Class. Don't be fooled by his look, behind his handsome face lie a hard-hearted and merciless personality.
As a reminder the game will also feature a Digital Deluxe Edition that will include the following bonuses in addition to the full game:
– The Character Pass
– Terrible Tornado (Pajamas) Outfit
– Genos (Arms Mode) Outfit
– Speed-o'-Sound Sonic Prisoner Outfit
– Hellish Blizzard (Fur Coat) Outfit