News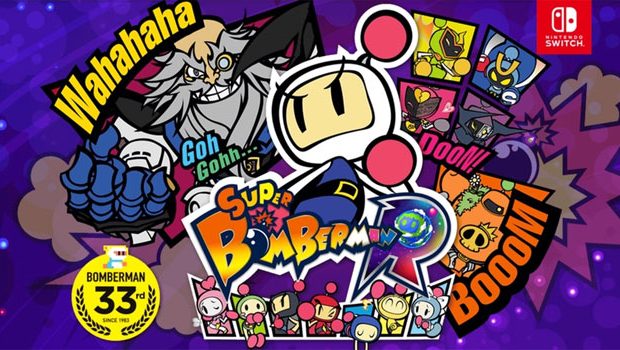 Published on November 16th, 2017 | by Admin
New Update Introduces Grand Prix Mode and new content for SUPER BOMBERMAN R
Sydney, 16th November 2017 – Konami Digital Entertainment B.V. announced today a new update for SUPER BOMBERMAN R that includes a free 3-vs-3 game mode, as well as a stock of new characters.
Designed specifically for future eSports initiatives, the new Grand Prix mode is a team versus mode that pits two teams of up to 3 players each to battle it out in different arena stages using new characters with special abilities. The Grand Prix mode includes several matches:
"Crystal" Match – two teams compete to earn points by collecting crystals. Watch out for bombs! If you're blown away you lose half of your crystals. The team with the most points at the end of the round wins.
"Basic Bomber" Match – two teams compete against each other using standard Bomberman rules. Each team begins with a set number of lives. To win, take out your opponents to earn the most points before the time runs out.
The new update also introduces nine new characters, a new world – World 7 – to the story mode, as well as a variety of other new stages and accessories.
SUPER BOMBERMAN R launched globally in March 2017 exclusively for the Nintendo Switch™, marking a fitting return for the beloved multiplayer series. All key Bomberman elements return for the new title as players guide their Bomberman around maze-like areas using timed bombs to open walkways and take out opponents within timed sessions. In SUPER BOMBERMAN R, up to eight players can compete locally or online in the competitive 'Battle' mode, or up to two players can work cooperatively in 'Story' mode to clear stages in order to save the galaxy.
For more information, please visit us at:
CHARACTER LINEUP
Goemon Bomber
Dracula Bomber
Princess Tomato Bomber
Bubble Head Bomber
Option Bomber
Shiori Fujisaki Bomber
Jehuty Bomber
Anubis Bomber
Reiko Bomber