Films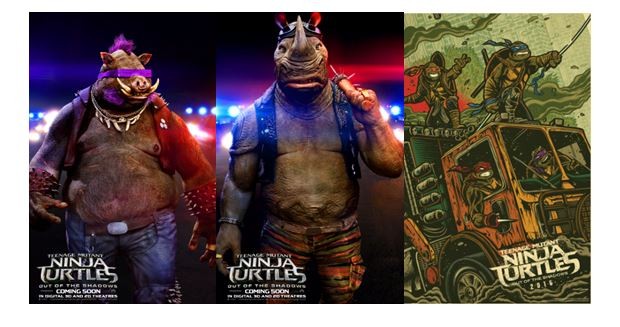 Published on March 29th, 2016 | by admin
New TV Spot & Posters | Teenage Mutant Ninja Turtles: Out Of The Shadows
Take a look at your favourite characters in this new TV Spot and Character Posters!
Megan Fox, Will Arnett and the Teenage Mutant Ninja Turtles are back & joined by Stephen Amell (Casey Jones) classic favourites Krang, Rocksteady and Bebop (who is bringing back the Mohawk)
The Turtles come Out Of The Shadows on 9 June.
Watch 'Extra Sausage' now in anticipation of Teenage Mutant Ninja Turtles: Out Of The Shadows hitting the big screen.
'Extra Sausage' TV Spot:
Facebook: facebook.com/TeenageMutantNinjaTurtles.AU
Twitter: @ParamountAU
Instagram: @ParamountAU
#TMNT2 
AUSTRALIAN RELEASE DATE: 9 JUNE, 2016.