Films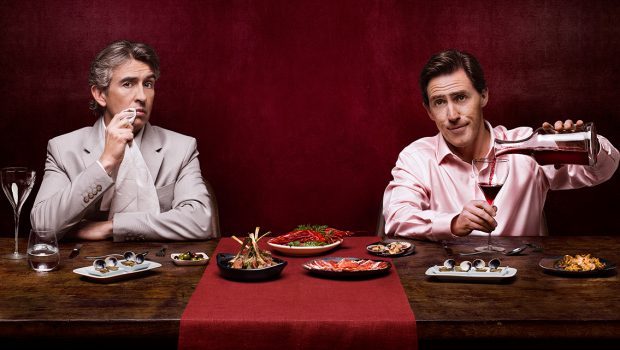 Published on June 16th, 2017 | by Damien Straker
New Trailer For 'The Trip To Spain' Debuts
Madman Entertainment has released the new trailer for the hilarious and highly-anticipated return of Steve Coogan and Rob Brydon in THE TRIP TO SPAIN.
Director Michael Winterbottom brings the BAFTA Award-nominated series back to Australian screens, reuniting Steve Coogan and Rob Brydon on a culinary coast-to-coast odyssey.
Just as Don Quixote undertook three journeys, so Steve and Rob will set off on a third jaunt of their own, this time travelling over 1,000 miles down the entire length of Spain. Following in the footsteps of poet and novelist Laurie Lee, Steve and Rob's semi-fictional alter-egos hit the road in search of culture, history, breathtaking vistas and, of course, some of the finest food in Europe. All the while serving up sparkling, free-flowing conversation, peppered with barbed back-and-forths, in-car singalongs and their peerless trademark impersonations.
The pair also reflect on life; as two gentlemen just entering their 50s, they contemplate love, family, respective successes thus far (Steve was nominated for an Academy Award® for Philomena, you know) and what lies beyond. The result is a poignant but always convivial pilgrimage of self-discovery and the pursuit of the perfect Mick Jagger impersonation.
THE TRIP TO SPAIN will be released in Australian cinemas nationally on August 3, 2017.