Games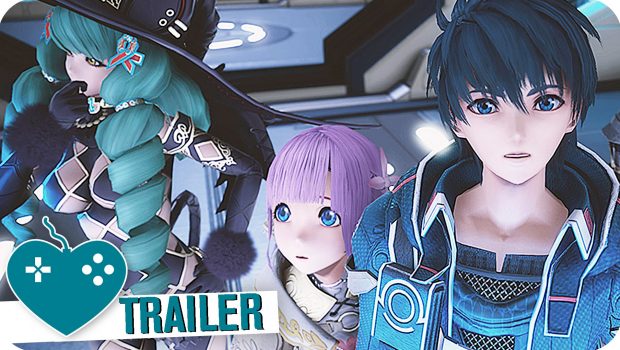 Published on April 14th, 2016 | by admin
NEW TRAILER FOR STAR OCEAN: INTEGRITY AND FAITHLESSNESS SHOWCASES BATTLE SYSTEM
SYDNEY (14th April 2016) –  Ahead of the launch of STAR OCEAN®: INTEGRITY AND FAITHLESSNESS™ on the 1st July, Square Enix Ltd., today released a brand new trailer for the title which showcases the game's battle system and characters in more depth. The trailer gives fans a further glimpse at STAR OCEAN: Integrity and Faithlessness' seamless real-time combat and transitions from fighting to exploring.  
In STAR OCEAN: Integrity and Faithlessness, controlling up to six characters in battle, players must strategise with battle roles and skills to keep the edge in combat. To watch the full Battle System Trailer now, visit https://youtu.be/NGy1UQC_-ZY
Character spotlight videos were also revealed for two further characters, Fiore and Victor. To watch the character spotlight videos now, visit: Fiore https://youtu.be/UTFJUCf_GQ4  / Victor https://youtu.be/ie3oN9S9c0k
STAR OCEAN: Integrity and Faithlessness will be released in Europe and PAL territories on 1st July 2016 for the PlayStation®4 computer entertainment system. The game will be available with English and French in-game text only. A Limited Edition which features a steelbook™ case and in-game DLC and much more will also be available in limited quantities at selected retailers.
Battle Trailer
EN – https://youtu.be/NGy1UQC_-ZY
Victor Character Spotlight Trailer
EN – https://youtu.be/ie3oN9S9c0k
Fiore Character Spotlight Trailer
EN – https://youtu.be/UTFJUCf_GQ4
Related Links
Official Homepage: http://staroceangame.com
Official Facebook®: https://www.facebook.com/starocean/
Official Twitter®: https://twitter.com/starocean