News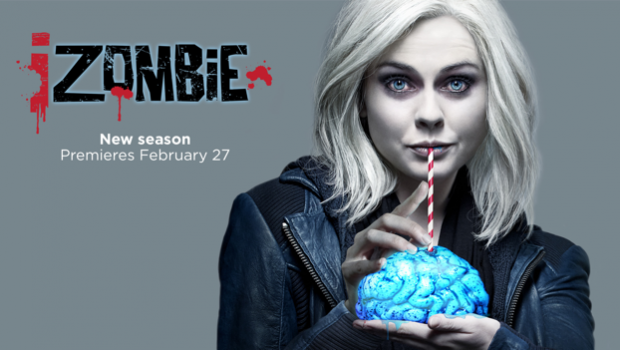 Published on February 13th, 2018 | by Admin
NEW TRAILER FOR SEASON 4 OF iZOMBiE
Get ready for more brains as iZombie returns exclusively to Stan on February 27. The brand-new season goes in to full on beast mode picking up three months after the events of last season's finale which saw a Fillmore-Graves sponsored outbreak of the zombie virus. With major changes to Seattle, the city now features a perimeter-wall installed to keep the city's residents separated from the rest of the world and to prevent the spread of zombie-ism. To avoid all out chaos the humans and zombies trapped inside try to reach an uneasy peace but with powerful competing factions this is easier said than done. While it is unclear if Ravi's zombie cure is a success, Liv and her band of crime-solving heroes are back on the case, trying to keep the madness at bay. 
ABOUT iZOMBIE
Liv Moore, a young medical resident turned zombie works in the coroner's office to access the brains she must reluctantly eat, but with each brain she consumes, she inherits the corpse's memories. With her medical examiner boss and a police detective, she now solves homicides to quiet the voices in her head. Alongside Rose McIver as crime-solving zombie Liv Moore, the critically acclaimed series stars, Malcolm Goodwin as detective Clive Babineaux, Rahul Kohli as medical examiner Dr. Ravi Chakrabati, Robert Buckley as Liv's former flame Major Lilywhite, David Anders as drug dealer-turned-zombie Blaine "DeBeers" McDonough and Aly Michalka as Peyton Charles, Liv's best friend and Assistant District Attorney.
Co-created and executive produced by Rob Thomas and Diane Ruggiero-Wright, iZombie is from the minds behind cult favourite Veronica Mars, along with executive producers Danielle Stokdyk and Dan Etheridge (also of Veronica Mars).
iZombie Season 4 will premiere exclusively on Stan February 27
iZombie Seasons 1-3 are currently streaming on Stan