Games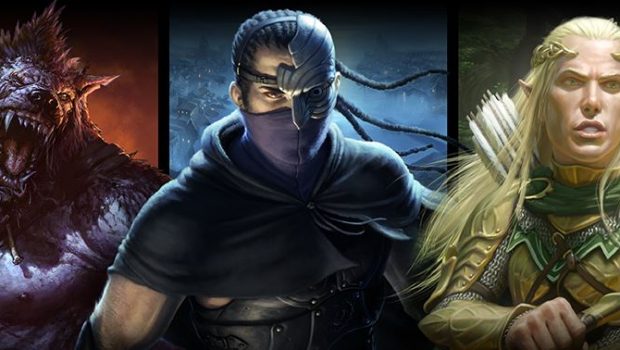 Published on October 27th, 2016 | by admin
NEW TCG FINAL WAR COMING TO PAX AUS 2016
Battle other warlords for power in Gloren, pit your wits against Fate, and vie for the Gem of Making in this upcoming fantasy card game!
Sydney, 27th October 2016 – Games Lab are happy to announce their aptly-titled trading card game Final War will be released at PAXAUS 2016! Final War is a turn-based tactical card game for 2 to 4 players, set in the magical world of Gloren. An uneasy truce has ended on Gloren, descending it into chaos as Warlords from different races vie for an orb of immense power, the Gem of Making.
From Lead Game Designer Ben Ellis: "I always had a desire to produce a fantasy TCG that would use a dice moderation and communal deck moderation, being very different mechanisms to games that only make use of individual player decks.""The lore behind the game sprang entirely from my tabletop campaign, with Gloren and its intricacies, including the Elder Days universe, developing over a 25-year period. Suffice to say that there is a wealth of lore yet to be revealed!"
The first edition of the game boasts over 400 separate cards, as well as three variations of play. Play continues in each game until the Final War card is drawn, which pits the players into a duel-to-the-death struggle.
Final War will be in the tabletop gaming area of PAXAUS, right next to the Free-Play area.
The first 100 people at the stand per day will get a free exclusive Legendary card! Each day we'll also be awarding exclusive Legendary cards to people who put their name into the Barrel of Berserking. Put your name in to get a chance to win booster packs and all 3 exclusive cards. We'll be doing 20 giveaways during the convention, so come see us!
Like Final War on Facebook: www.facebook.com/finalwartcg
If you already play and like Final War: 5 Dragons, you can find us on Facebook at https://www.facebook.com/fw5dragons/