Comics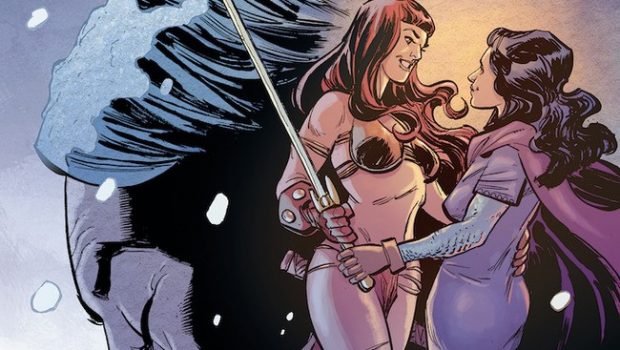 Published on September 18th, 2019 | by Admin
NEW SERIES "CRONE" WILL FEATURE BACKUP STORY BY DENNIS CULVER AND RAMON VILLALOBOS
Dennis Culver and Justin Greenwood's new series Crone just got a lot better, but only if you buy it from a comic shop! The Romero Muerte backup story will only be featured in the print edition of the comic from Dark Horse Comics. Contact your comics retailer to reserve your copy today!
Starting with issue two, Crone will feature an exclusive Romero Muerte backup story written by Dennis Culver, illustrated and colored by Ramon Villalobos (Nighthawk, E is for Extinction), and lettered by Christy Sawyer (Wonderland, Zodiac Starforce)! In Romero Muerte, a lone man walks across the ruined landscape of the former U.S./Mexican border. He avenges the victims of all who celebrate Hell and devastation.
"Romero Muerte is a story about revenge and betrayal that Ramon and I have wanted to tell for quite some time. I'm really excited for people to finally read it," said Dennis Culver. "Also, Ramon is coloring his own art for the first time in a sequential story, and I think it's some of the best work he's ever made!"
Crone finds the Sword Savior and Champion of Men once known as Bloody Bliss nothing more than a reclusive old crone. When an old enemy returns, Bliss is once more needed to save the Three Kingdoms. But does she have the strength to answer the call?
The first issue of Crone goes on sale November 6, 2019, and is available now for pre-order at your local comic shop. Fans can pick up Crone #2, with the first chapter of Romero Muerte, on December 4, 2019 only at comic shops.