Games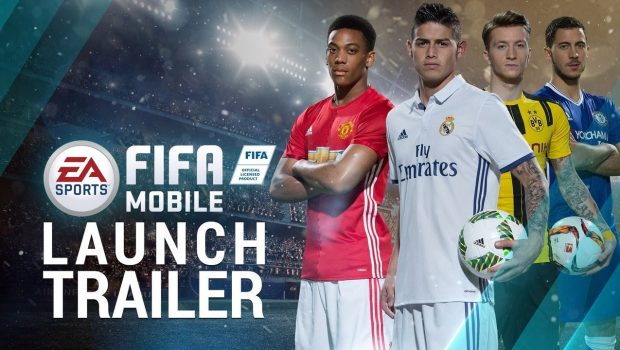 Published on November 8th, 2018 | by Admin
New Season of FIFA Mobile Powered by A Major Engine Upgrade Launches Today
The new season of FIFA Mobile launches today for iOS and Android devices worldwide. You can check out the launch trailer here.
This season's update brings back top features and adds a number of significant improvements and new experiences, including: a substantial gameplay engine upgrade, visual overhaul and the introduction of one of our community's most requested modes, Real Time Head to Head. Below is an overview of the changes you can expect in this new season:
THE BEST GAMEPLAY YET: The most significant upgrade for the new season of FIFA Mobile is a complete gameplay engine overhaul that creates a realistic and responsive mobile football experience. Players move more fluidly on the pitch thanks to a dramatically overhauled animation system, and AI-controlled players operate much more intelligently and realistically on both sides of the ball.
ALL NEW VISUALS: FIFA Mobile doesn't just feel more realistic and authentic, it also looks the part. Player likenesses is better than ever, highlighted by a fresh set of star heads, authentic boots, and signature goal celebrations. Off the pitch, menus and player items have been completely redesigned—and they look stunning.
REAL TIME HEAD TO HEAD: Fans can now battle real time in our new Head to Head mode! We've amped up the competitive fun like never before with authentic 11 vs 11 matches that allow players to compete against one another from across the globe. Early on, in Amateur and Pro Divisions we may match you up against an AI Trainer to help you improve your skills on the pitch. Learn more about the specs for this mode here.
NEW CHEMISTRY SYSTEM: Build your Ultimate Team in FIFA Mobile with the all-new Team Chemistry system, which will provide boosts to your Starting XI when you include players from the same real-world club, league, nationality, or live program.
This is only the tip of the iceberg. To learn more about all the ways we've improved the features and modes, visit the FIFA Mobile site here.