Games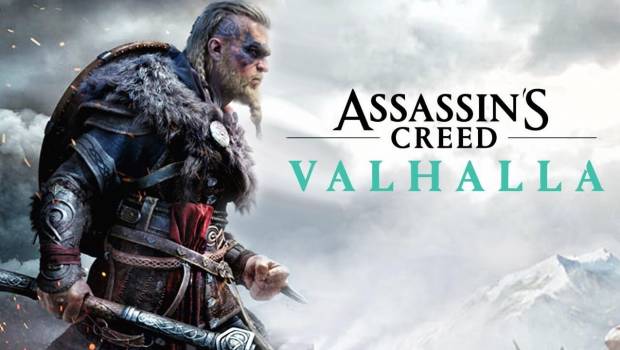 Published on October 6th, 2020 | by Admin
New Podcast Series Echoes of Valhalla Explores Viking History and Stories, Available Now on Spotify
Today, Ubisoft announced that all the episodes from Echoes of Valhalla, a new podcast documentary series are available on Spotify now. Deep dive into the history of the next instalment in the Assassin's Creed Franchise, Assassin's Creed Valhalla. Listen to an immersive new audio experience and captivating story with insights from great Viking experts.
Echoes of Valhalla invite listeners to relive the epic adventures of Scandinavian warriors invading England, with a unique audio podcast experience, that has the feel of a documentary series. The documentary aims to showcase the different ways of the Viking society including military strategy, ship building, and the role of women.
Echoes of Valhalla podcast series is divided into 5 episodes of 15 minutes each and offers the first immersive audio historical documentary series in audio for Assassin's Creed. Comedians, well-known experts and reconstructed scenes, will bring to life the glorious eras of the Vikings, as you have never heard before :
Episode 1 : The Sons of the Great North
Episode 2 : Dragon of the Seas
Episode 3 : Thor's Hammer
Episode 4 : Birth of an Empire
Episode 5 : the Dawn of a New Era
To listen to the podcast series, please click here.
With development led by Ubisoft Montreal*, Assassin's Creed Valhalla offers players the captivating experience of playing as Eivor, a legendary Viking raider, in a beautiful and mysterious open world set against the brutal backdrop of England's Dark Ages. Players can take advantage of new features, including raids, weapon dual-wielding, and settlement building. Assassin's Creed Valhalla will release worldwide on November 10, 2020 on Xbox Series X, Xbox Series S, Xbox One, PlayStation®4, the Epic Games Store and Ubisoft Store on Windows PC, as well as on UPLAY+**, Ubisoft's subscription service, and Stadia. Assassin's Creed Valhalla will release on PlayStation®5 alongside the launch of the console from November 12th, 2020.***