Games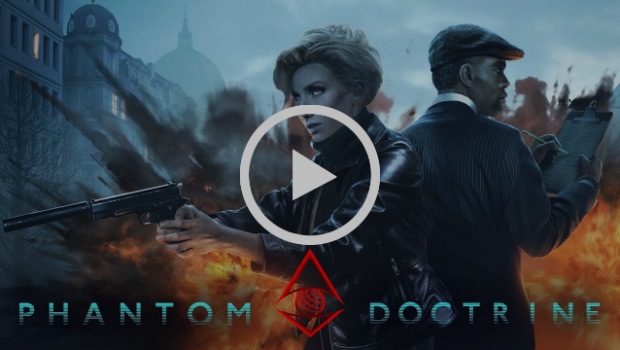 Published on July 11th, 2018 | by Admin
New Phantom Doctrine Launch Trailer and August 14 Launch Date Announced for PC, XB1 and PS4
July 10, 2018 – Good Shepherd Entertainment and independent developer CreativeForge Games have revealed that Phantom Doctrine, the turn-based, tactical strategy, Cold War espionage game from the creators of Hard West, is expected to launch on Aug. 14, 2018 (Aug 15 ANZ), on the PlayStation®4 computer entertainment system, Xbox One and Windows PC for A$46.95 / NZ$47.99 / US$39,99.
Phantom Doctrine is a strategic turn-based espionage thriller set in a world of covert operations, counterintelligence and paranoia. Players lead The Cabal, a secret organization fighting back against a global conspiracy trying to control the world at the peak of the Cold War. Command your base of operations in the shadows: recruit and train agents, investigate cases, forge documents and identities, research new tech and biochemical engineering, and interrogate and brainwash enemies to gain a tactical edge.
Dive into Phantom Doctrine's deep single-player mode which offers players two different campaign backgrounds to choose from, as they can experience its story from the perspective of either a KGB counterintelligence operative- or a renegade CIA wet work commando. Phantom Doctrine's turn-based missions are uniquely designed to encourage player choice – drop your operatives into the field with heavy weapons for an all-out assault, or deploy them with suppressed weapons and cutting-edge spy equipment to complete the mission stealthily. Position assets around the world, infiltrating hot zones with undercover operatives to back you up in a firefight and stay one step ahead of enemy agents.
In addition to the 40+ hour single-player story mode, players can also challenge rivals around the world in ruthless one-on-one online multiplayer matches, and unlock a New Game Plus campaign with additional story content, all for A$46.95 / NZ$47.99 / US$39,99.
Phantom Doctrine captures the volatile tension of the Cold War and subtle intrigue of classic spy films with atmospheric visuals, as well as an unnerving soundtrack from award-winning composer Marcin Przybylowicz (The Witcher 3: Wild Hunt).