Games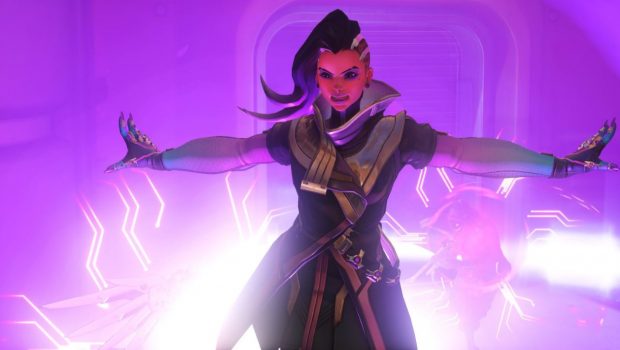 Published on November 5th, 2016 | by admin
New Overwatch Hero, Sombra, Revealed with an Animated Short! Two New Maps and Arcade Mode Announced!
Overwatch's newest hero, Sombra, was revealed today at BlizzCon through a brand-new animated short! One of the world's most notorious hackers, Sombra is an offensive hero who specialises in hit-and-run tactics. Sombra's Thermoptic Camo ability lets her sneak behind enemy lines, while her Translocator device teleports her out of danger. She can Hack a target to reduce their damage and deny them health packs. Her ultimate ability, EMP, can turn the tide of a team fight by disabling shields and shutting down enemies' powers.
Overwatch will also be delivering players two new maps, "Oasis" and "Ecopoint: Antarctica", and new feature, "Overwatch Arcade", with all this new content being made available to players soon.
NEW MAP – OASIS
There's trouble in paradise as conflict breaks out in Oasis, a brand-new Control map set in a shining jewel of prosperity surrounded by a lifeless desert.
NEW MAP – ECOPOINT: ANTARCTICA
Bundle up for a journey to Ecopoint: Antarctica, a compact new arena map featuring multiple new game modes, including a 3-vs.-3 battle and 1-on-1 duel. Face off at the remote scientific outpost where brilliant climatologist Mei spent years in cryostasis following a catastrophic polar storm.
NEW FEATURE – OVERWATCH ARCADE
Discover new ways to fight for the future in the Overwatch Arcade. Choose from a variety of regularly rotating alternate game modes, including 1-on-1 duels, 3-vs.-3 skirmishes, and special rulesets like "no hero switching"—and earn rewards like bonus experience and loot.