Games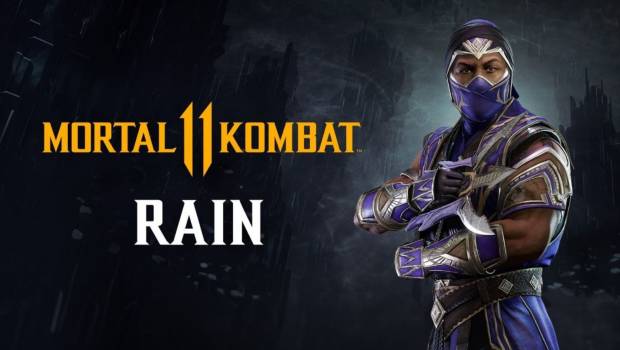 Published on October 16th, 2020 | by Adrian Gunning
New Mortal Kombat 11 Ultimate Gameplay Trailer Showcases the Return of the Divine Demigod – Rain
Warner Bros. Games and NetherRealm Studios has revealed a new Mortal Kombat 11 Ultimate gameplay trailer showcasing the return of the Edenian demigod, Rain. As the son of the god Argus, Edenia's divine Protector, Rain wields a magical power allowing him to harness water and lightning, open dimensional rifts to a previously unknown water realm and even liquefy himself to avoid attacks. He is also equipped with a deadly katar to slash and stab opponents as he fights for his place in Edenia's pantheon. Rain joins the roster as a new playable fighter on 18th November as part of Mortal Kombat 11 Ultimate and Kombat Pack 2.
Mortal Kombat 11 Ultimate preorders are available beginning today providing immediate access to Mortal Kombat 11, Kombat Pack 1 and the Mortal Kombat 11: Aftermath Expansion upon purchase. Please note, Nintendo e-shop preorders will be available beginning 22nd Oct.
Players who already own Mortal Kombat 11 can upgrade their experience by preordering Kombat Pack 2. Current Mortal Kombat 11 owners can also purchase Kombat Pack 1 or the Mortal Kombat 11: Aftermath Expansion.
Mortal Kombat 11 Ultimate and Kombat Pack 2 preorders will receive the Time Warriors Skin Pack at launch featuring three new character skin variants, including "Dark Web" Noob Saibot, "HCF" (Halt and Catch Fire) Liu Kang and "Blood Moon" Skarlet.
Mortal Kombat 11 Ultimate offers the definitive Mortal Kombat 11 experience with the addition of Kombat Pack 2 featuring new playable fighters Rain, Mileena and Rambo, along with the previously released Mortal Kombat 11 main game, Kombat Pack 1 and Mortal Kombat 11: Aftermath Expansion.
Mortal Kombat 11 Ultimate is scheduled to release globally beginning 18th November on PlayStation®5, PlayStation®4, PlayStation®4 Pro, Xbox Series X|S, Xbox One consoles, Nintendo Switchä, PC and Stadia®. Additionally, Mortal Kombat 11 and Mortal Kombat 11 Ultimate owners and new buyers on PS4 or Xbox One can access free upgrades to the PS5 or Xbox Series X|S versions of their game at no additional cost, delivering 4K dynamic resolution, enhanced visuals, improved loading times and more, available in conjunction with the Mortal Kombat 11 Ultimate launch.